Back in May 2023, we flew into Las Vegas and tore up every rule in the customer success book. It was our second time hosting Customer Success Festival in Sin City and, frankly, it was nothing short of epic.  
With tons of influential speakers from the likes of Microsoft, Amazon Web Services, LinkedIn, and many more, the event was jam-packed with CSMs and CS leaders from all walks of life, all gathered for one simple aim: to soak up a whole lot of new customer success strategies and insights.
To give you just a taste of what you missed, or if you just want to revisit the talks, we've picked out a few highlights from four of the incredible sessions:
Identifying at-risk customers to mitigate customer churn
The anatomy of customer health: Understanding the metrics that matter
Selling the value of customer success in a recession: Earning executive buy-in
The role of customer success in upselling and cross-Selling: Techniques and strategies for success
Pssst... Don't forget you can always catch up on all our events OnDemand!

Access the entire Customer Success Festival Las Vegas OnDemand
We've compiled every single one of our talks from our Las Vegas event and made it available for you to enjoy whenever and wherever you want.
Not a member yet? No worries!
Signing up for one of our plans is as easy as one, two three. As a member, you'll have access to all of the amazing talks and panels from Las Vegas' Customer Success Festival – not to mention access to all the content from all our past events. 👀
Oh, and let's not forget that you'll also get access to all the other membership perks, like discounted event tickets, templates and frameworks.
So, what are you waiting for?
Identifying at-risk customers to mitigate customer churn
Dominic Constandi, Chief Customer Officer at ZoomInfo
Where do you start with Dominic's presentation? There was absolutely tons to unpack from his insightful talk about mitigating the risk of customer churn, such as the importance of being proactive and having a framework of risk management to identify problems early and take action. Here's just a sneak peek at what he covered:
Dominic outlined the key metrics used by ZoomInfo. They include:
Having a kickoff call within the first 10 business days of signing (aiming for a 90% rate)
Achieving the milestones for 70% of their onboarding plans
ZoomInfo also uses a health score that considers client engagement, milestone achievements, and SLA compliance.
We learned from Dominic's talk that it's important to integrate a business's product or service with other parts of a client's technology ecosystem. This is particularly crucial for CRM tools, as integration makes the product "stickier", meaning it becomes harder for customers to replace it.
A 20% increase in the likelihood of returning is noted when integration with other parts of a customer's tech stack occurs within the first 30 days.
"Your ability to act against churn risk may vary. But awareness and early awareness of that risk are paramount and central to any risk mitigation strategy."
The anatomy of customer health: Understanding the metrics that matter
Patti Zack, former Chief Customer Officer at Fiscal Note
Patti took us on a journey through the intricate world of customer health and understanding the metrics like a customer health score, and how it can improve customer journeys, provide more accurate forecasts, efficient use of resources, and higher employee empowerment. Take a look at what the talk included:
Patti detailed the steps to design a customer health score:
Gather quantitative and qualitative customer data from all teams, asking key questions to uncover possible data blind spots.
Refine and segment the data, focusing on what it tells us about a customer's health and eliminating superfluous information.
Analyze the data to determine the most important factors (value factors), applying time and weight to each one.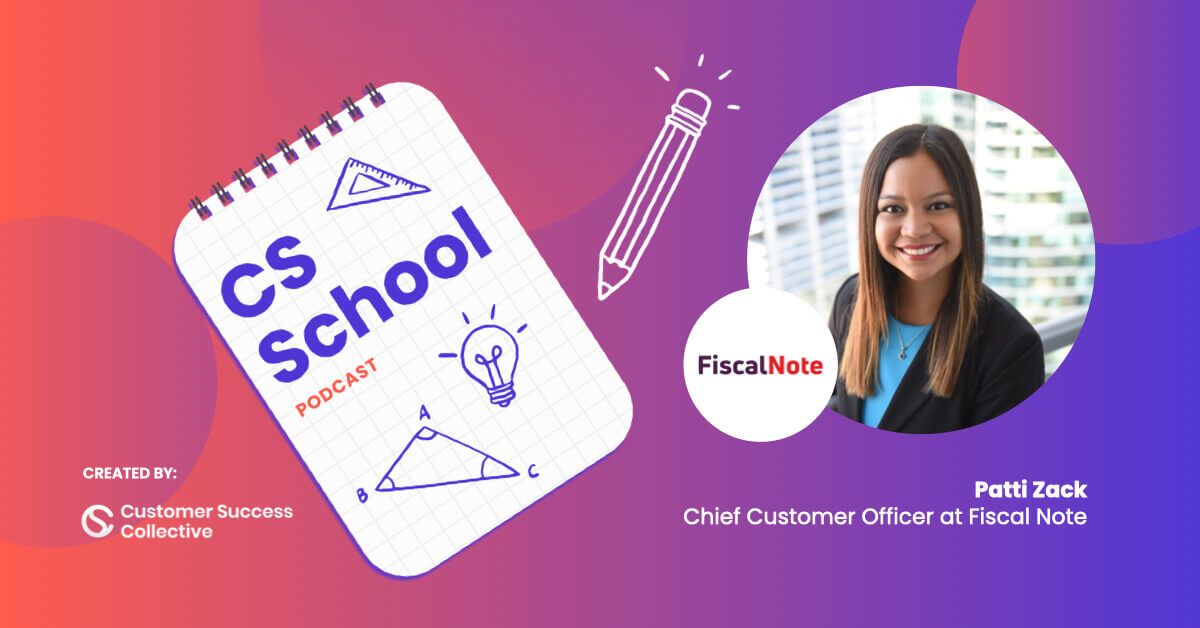 Patti notes how important it is to align team incentives with the customer health score. Your compensation structures should be based on customer health, education, and gross revenue retention.
The customer health score should be a living, breathing entity that evolves with your business. This means regularly revisiting it and making changes as your product or services change.
"There has to be a way that you align [the customer health score] to the different teams who are doing the work and rolling up to their compensation so that you've got the desired behaviors to reach that experience-led growth."
Selling the value of customer success in a recession: Earning executive buy-in
Ayman Husain, Director of Customer Success at Microsoft
Economic downturn impacts customer success, as customers are spending less, they are less likely to invest in products that they might not fully utilize. In this insightful talk, Ayman outlines how you can get that all-important executive buy-in.
The cost of not investing in customer success is often missed and misunderstood. This lack of investment can result in potential churn, revenue constraints, missed opportunities, and shrinking market size. The role of the Customer Success Manager is often misunderstood; it's to anticipate and mitigate these problems before they occur.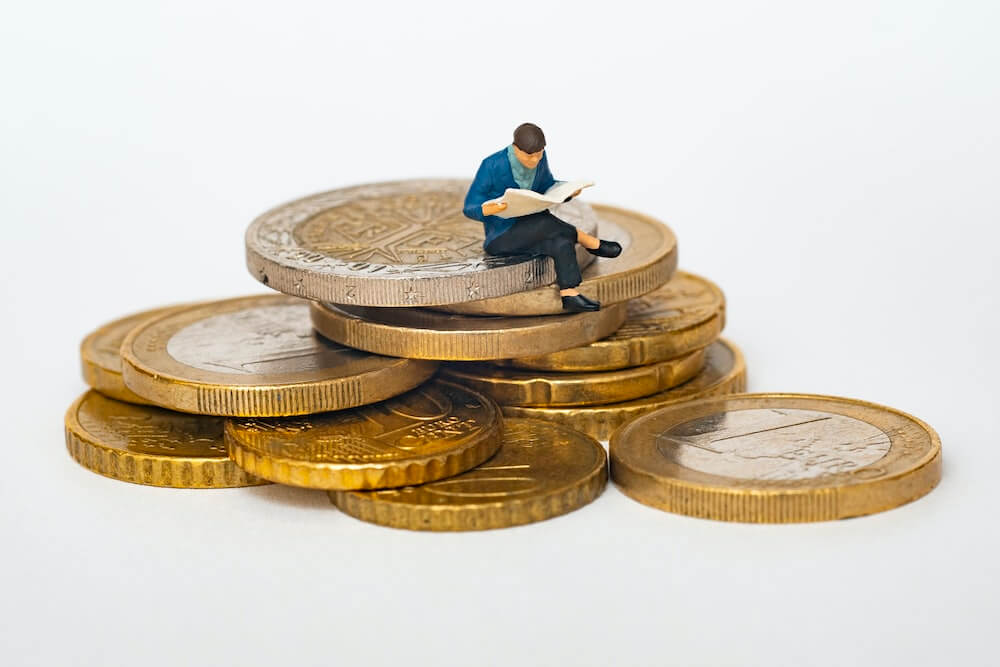 The strategy of customer success becomes meaningless without the right tools and people to implement it. Tools are crucial for collecting and analyzing product telemetry data, which is then used by engineers, developers, or salespeople to improve products or services.
Despite the pressure for sales and activation metrics, Ayman suggests to focus more on your customers' outcomes rather than your own KPIs or goals. He believes that customer success is a unique mindset, different from sales, consulting, or support mindsets:
"You have to be a champion of the customer success because that's an investment that you have to make for getting that customer obsession figured out."
The role of customer success in upselling and cross-selling: Techniques and strategies for success
Christina Wold, VP Global SMB Client Success at SAP Concur
Roviyn Oblea, Head of Customer Success at JP Morgan
Ashlinn Turner, Senior Portfolio Success Manager at Zendesk
In this panel, we were joined by three experts in the field of upselling and cross-selling. Take a look at just a fragment of the knowledge drawn from this dynamic panel session:
Ashlinn Turner discussed the challenges of managing a large portfolio of customers and how that necessitates different approaches to building trust. She suggests prioritizing the most urgent problems and maximizing the value of the clients' current investments before discussing ways to grow.
The concept of "farming" vs "hunting" customers is highlighted. The idea is that once a customer has been "hunted" and brought onboard (sales), it's the role of the CSM to "farm" the customer – nurture and grow the relationship over the long term.
Christina Wold explains how SAP Concur uses a model called "true engagement" that categorizes customers as terminating, risk, unknown, and engaged. This helps prioritize customer engagements and identify who may be ready to purchase.

"Understanding the business challenges that our customers are experiencing, and then tying that directly to the way that our product or service can help them deliver on that outcome has been a game changer for us."
- Christina Wold, VP of Global SMB Client Success at SAP Concur
Join us for the Customer Success Festival in San Francisco
Join leaders from the world's largest organizations and most innovative startups for two days of non-stop relationship building, knowledge sharing, and function elevating.
You'll leave with proven actionable insights, a new support network of local peers and mentors, and the full lowdown on the must-have tech stack to make your customer success unit truly indispensable.
Join us September 19-20 in San Francisco – you won't want to miss it!
Want to know more?
Our customer success event calendar is bursting with exciting global conferences that bring together customer success champions from renowned companies and innovative startups.
These events serve as a platform for sharing valuable insights and elevating the mission of customer success: driving value.
Take a look at the complete lineup of the Customer Success Festival world tour to explore the full range of opportunities. 👇