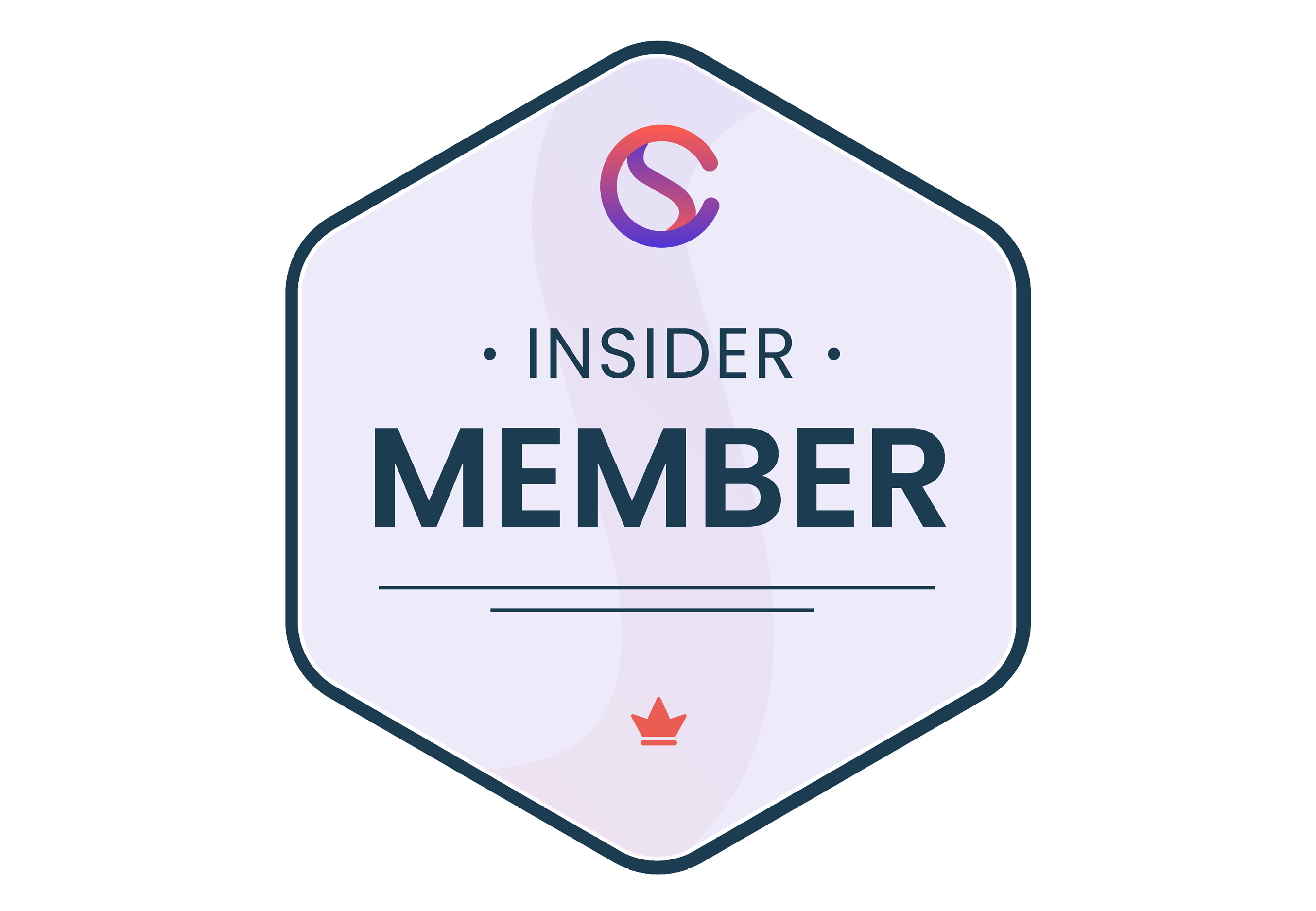 Your gateway to world-class customer success resources.
Access customer success experts, insights, community, networking, courses, and more. For free.
✔ Templates & frameworks
✔ Exclusive content
✔ Community events

✔ CSC Slack community
✔ Ungated access to all reports
✔ Hours of real-world case studies

✔ Weekly newsletters
✔ Competency framework (coming soon)
✔ CSC GPT (coming soon)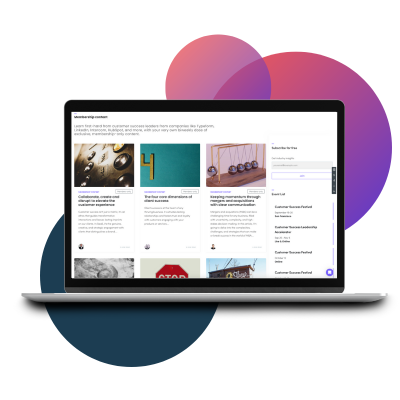 What's an Insider membership?
1,000s of CSMs all over the world trust CSC to be the go-to resource for their learning and development. Benefit from our community-led resources through the Insider plan, for free!

Access cutting-edge insights from renowned CS leaders (at Etsy, Microsoft, Google, TikTok, and more), courses to help you upskill, battle-tested templates & frameworks, as well as a network of peers to bounce ideas off and help overcome your challenges.

Become a CSC Insider member for endless insights, connections, and real-life success stories... and we'll bet our bottom dollar that you'll be wanting more.
"It's like you read my mind most times when your newsletters hit my inbox (checks office for listening devices). Seriously though, as a new CS leader the advice and templates have been invaluable and useful as a coaching tool to help our CSMs develop. Content and information shared are of high relevance and topical to key challenges/opportunities in the CS space. I always take away at least one gold nugget from the eDMs I receive. Great work!"

- Julia Bickley, Head of Customer Success, Circle In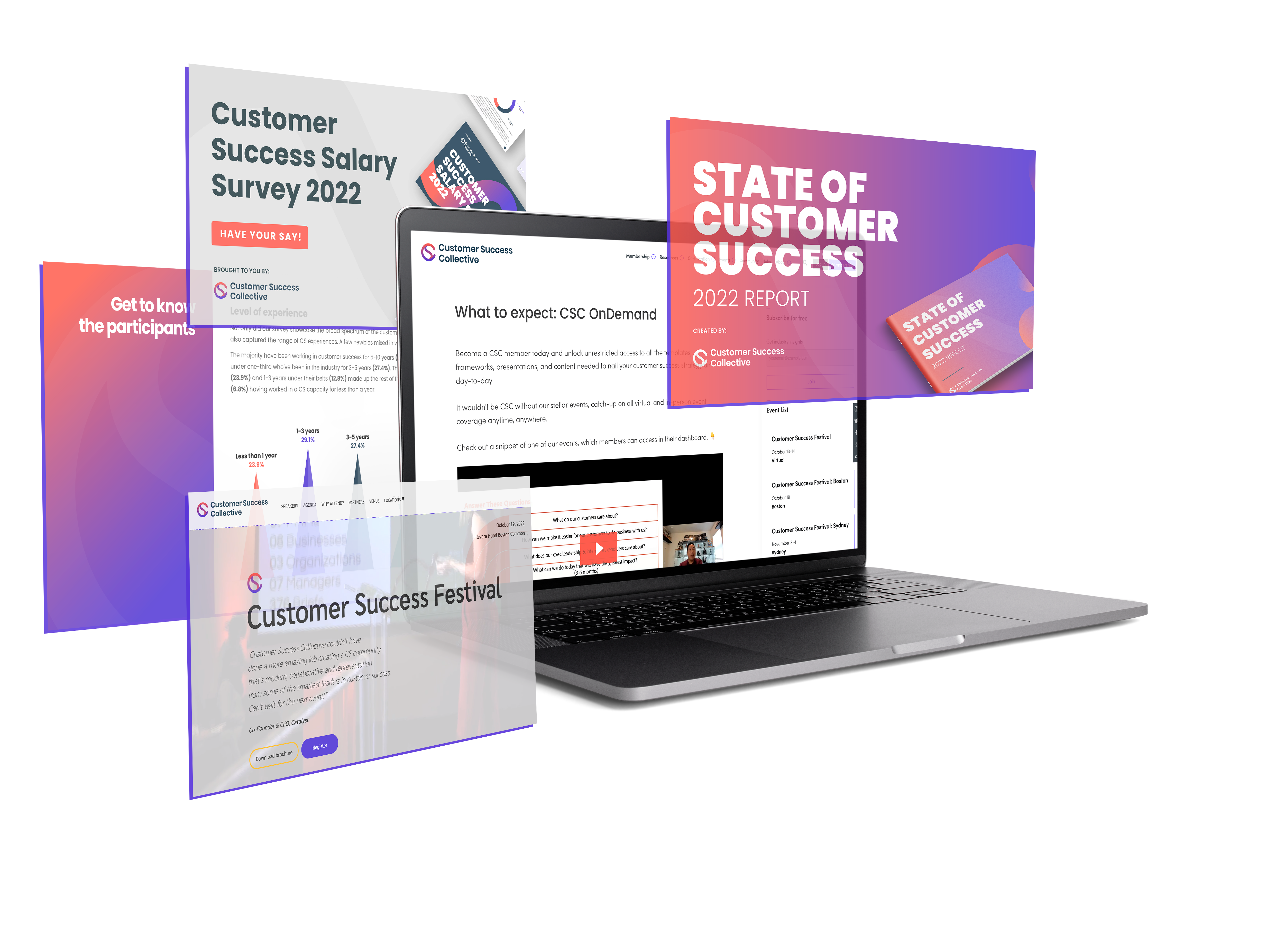 What's included in an Insider membership?
📑 Templates & frameworks. Save time with battle-tested and ready-to-use templates.

✍️ Exclusive content. In-depth thought leadership articles from world-leading companies.

📺 Read-world case studies. Hours of insights from leaders at Meta, Salesforce, GitLab, Google, and more.

🧑‍🏫 CSC Academy. Coming soon. Free bite-sized courses for small doses of daily learning.

📚 Ungated reports. One-click access to industry-leading insights to shape your strategies.
---
What do you get?
(Versus what you could get if you go all-in with a Pro plan.)
---
Lots of love, from lots of CSMs. 💜

"The Customer Success Collective is a thriving community of CS professionals. They've succeeded in foestering a community of curious, helpful, and like-minded individuals who are more than happy to help, whether it be by prividing advice, feedback, or simply arranging a call to network and have a coffee. As a Pro member, I have access to all their content, reports, and resoirces and they've proven invaluable to me."
-Danielle Martin, Senior Customer Success Manager at TryHackMe

"CSC is a thriving online community that enables CS professionals around the globe to connect, network, and learn from who's who in the CS Industry about the latest CS trends and key insights."
-Vish Walia, Customer Success Strategist at Microsoft