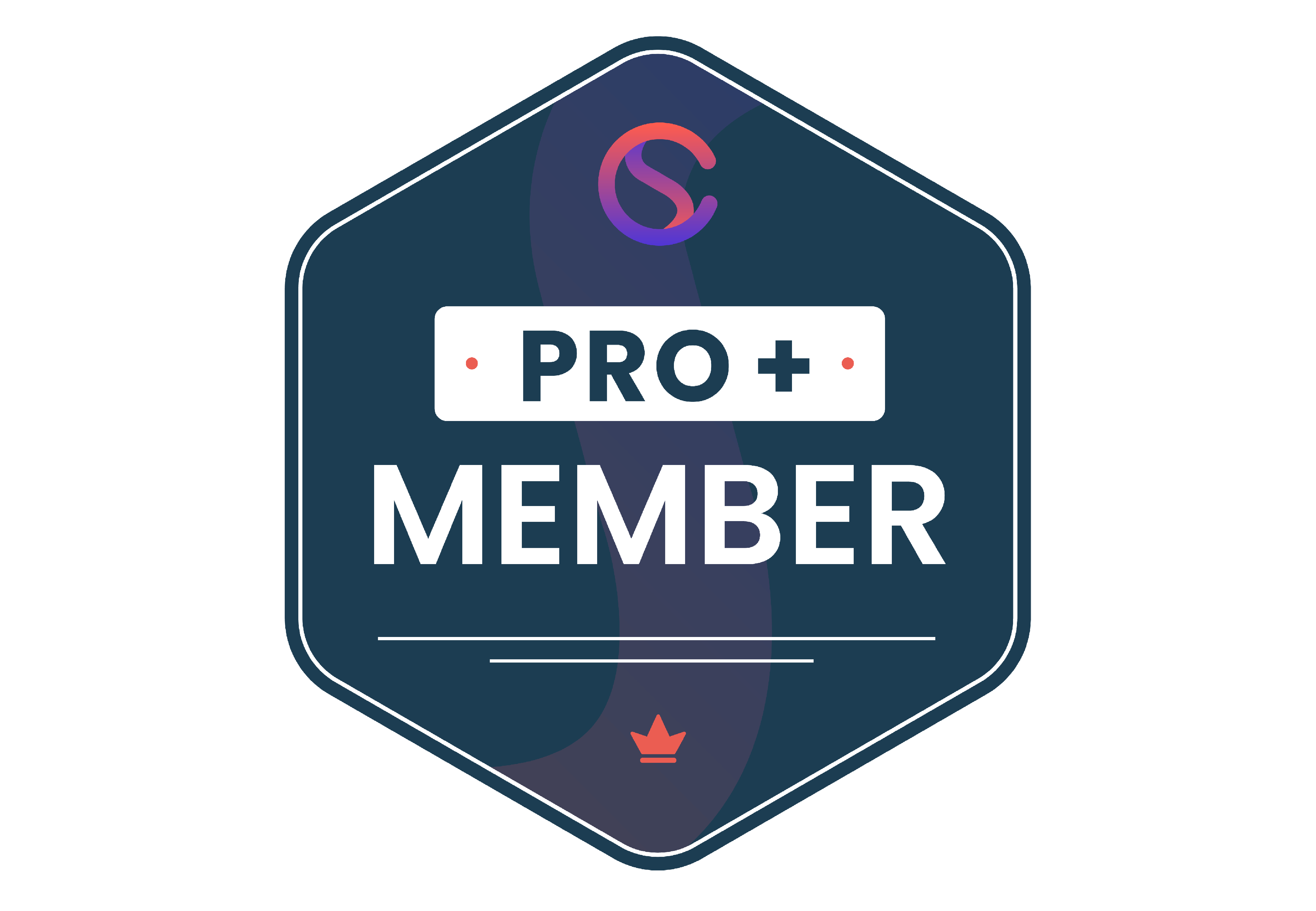 Pro+ membership.
Elevate your customer success career to dizzying new heights with our Pro+ membership.

Boost your expertise in all aspects of customer success starting today with everything you need in one place. Become a Pro+ member today and advance your career to the next level! 🚀
World-class customer success resources worth $6,000+ in 1 membership dashboard. That's 75% off.
✔ Customer Success Certified: Core
✔ 7+ Masters certifications
✔ 2+ Advanced-Micro courses

✔ 1 free in-person Summit ticket a year
✔ 100s of exclusive content
✔ 50+ templates & frameworks

✔ Mentor program
✔ 400+ hours of OnDemand insights
✔ Members-only community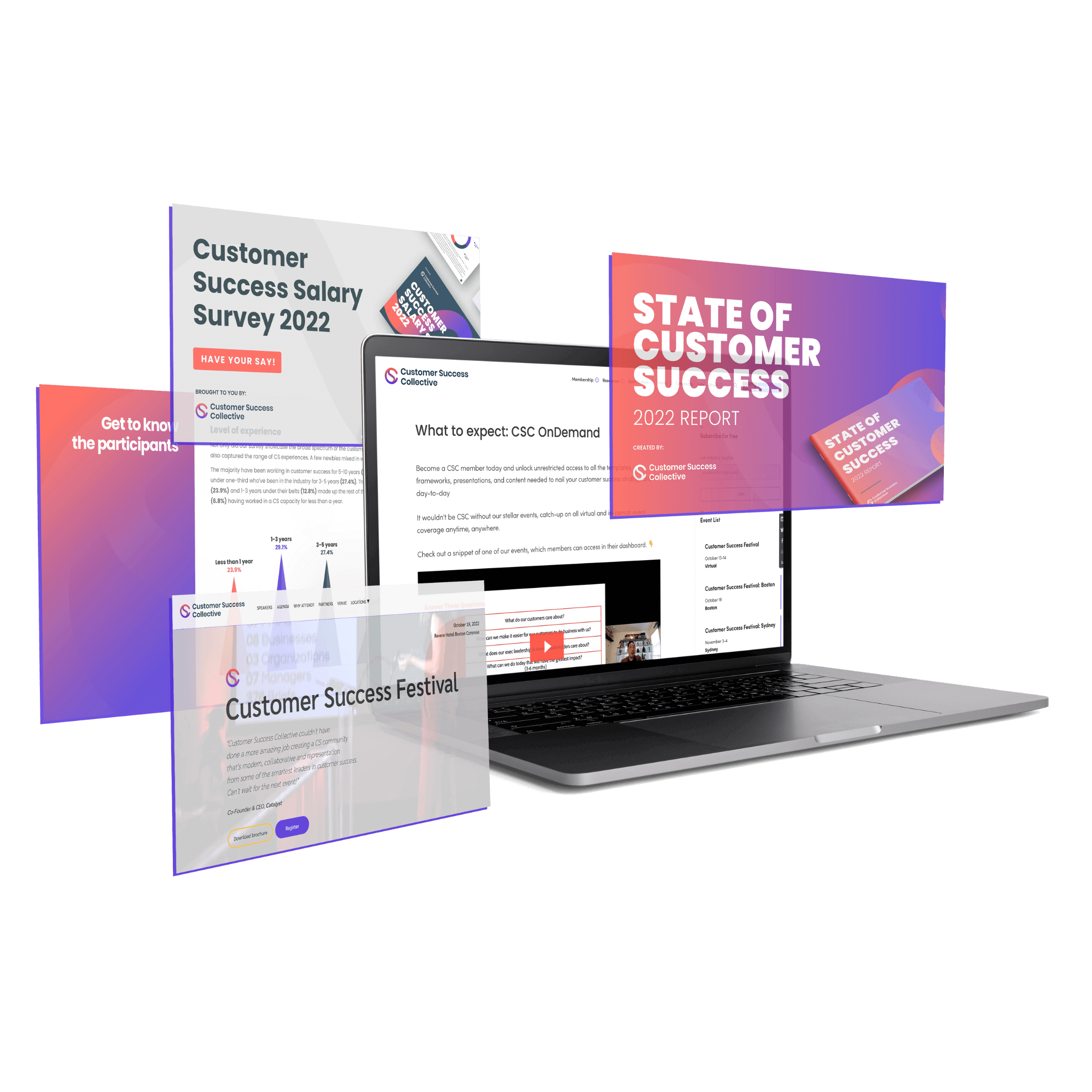 What's Pro+ membership?
Our Pro+ membership offers a certifications and membership subscription service tailored to help driven customer success managers and leaders reach success. Gain exceptional training by industry professionals, access to the most recent resources, and a supportive community of peers who share your passion for achievement.

Develop your knowledge in every aspect of customer success with ideas and resources you can apply to everyday projects. Learn today, apply tomorrow.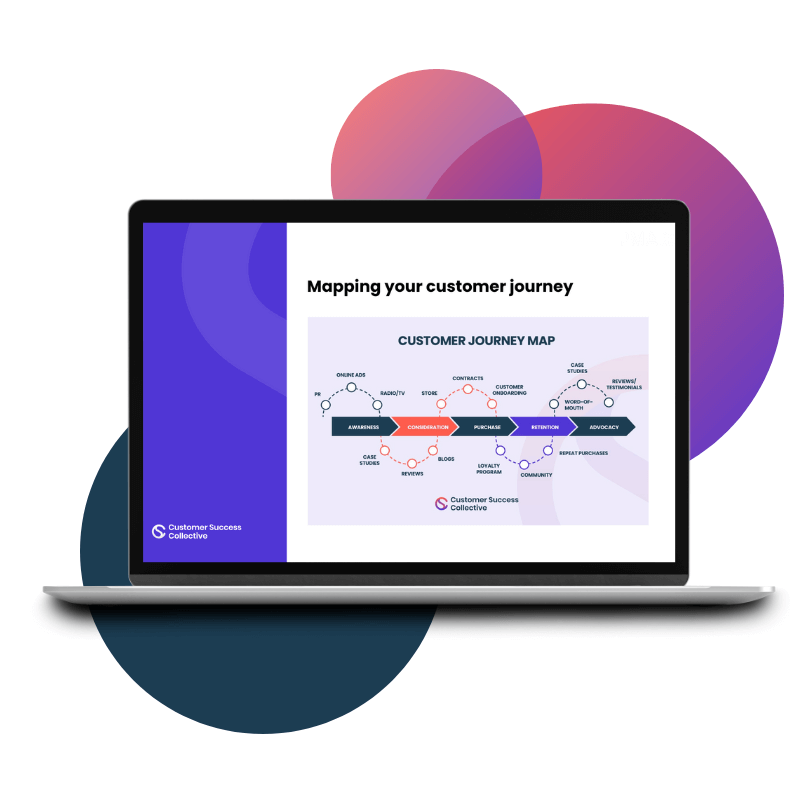 Why sign up?
Professional development isn't linear. Sometimes, you'll come across topics or situations where you need a comprehensive course to truly grasp the subject.

Other times, you just need a quick solution like a practical case study or a ready-to-use template that you can apply right away. A course won't meet the second requirement, and a template or a short presentation won't satisfy the first. Which is why Pro+ membership includes both.

We're bringing together both types of L&D so you can pick and choose which type and depth of resource you need to meet today, tomorrow, and next quarter's needs, and fill important knowledge and skills gaps.
"The Customer Success Collective is a thriving community of CS professionals, ranging from Junior to C-Suite Execs. On their slack channel, they have succeeded in fostering a community of curious, helpful and likeminded individuals who are more than happy to help, whether this be by providing advice, feedback or simply arranging a call to network and have a coffee. Keep up the great work CSC!"

- Danielle Martin, Senior Customer Success Manager at TryHackMe
Learn from top Customer Success experts like: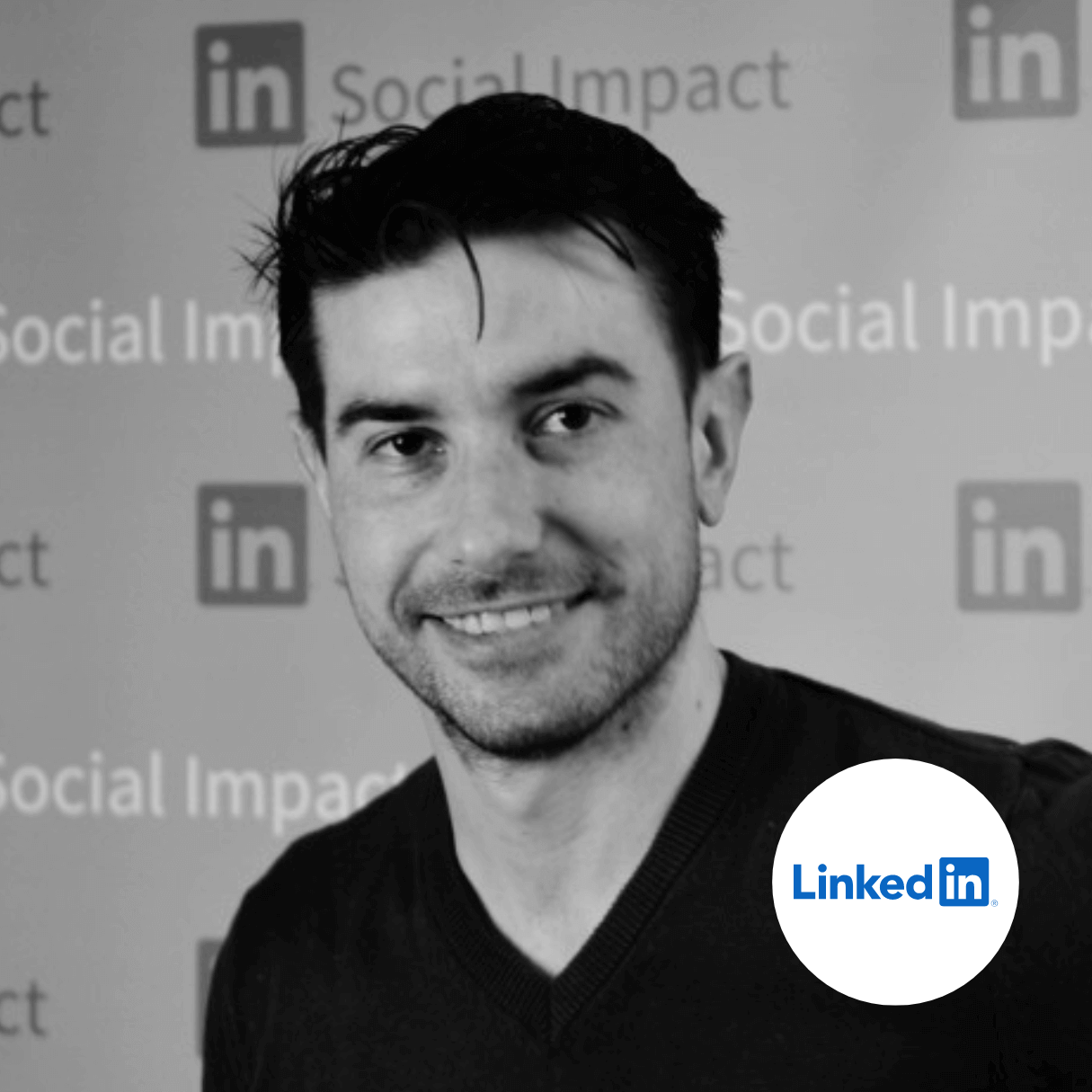 David Collard, Manager of Customer Success at LinkedIn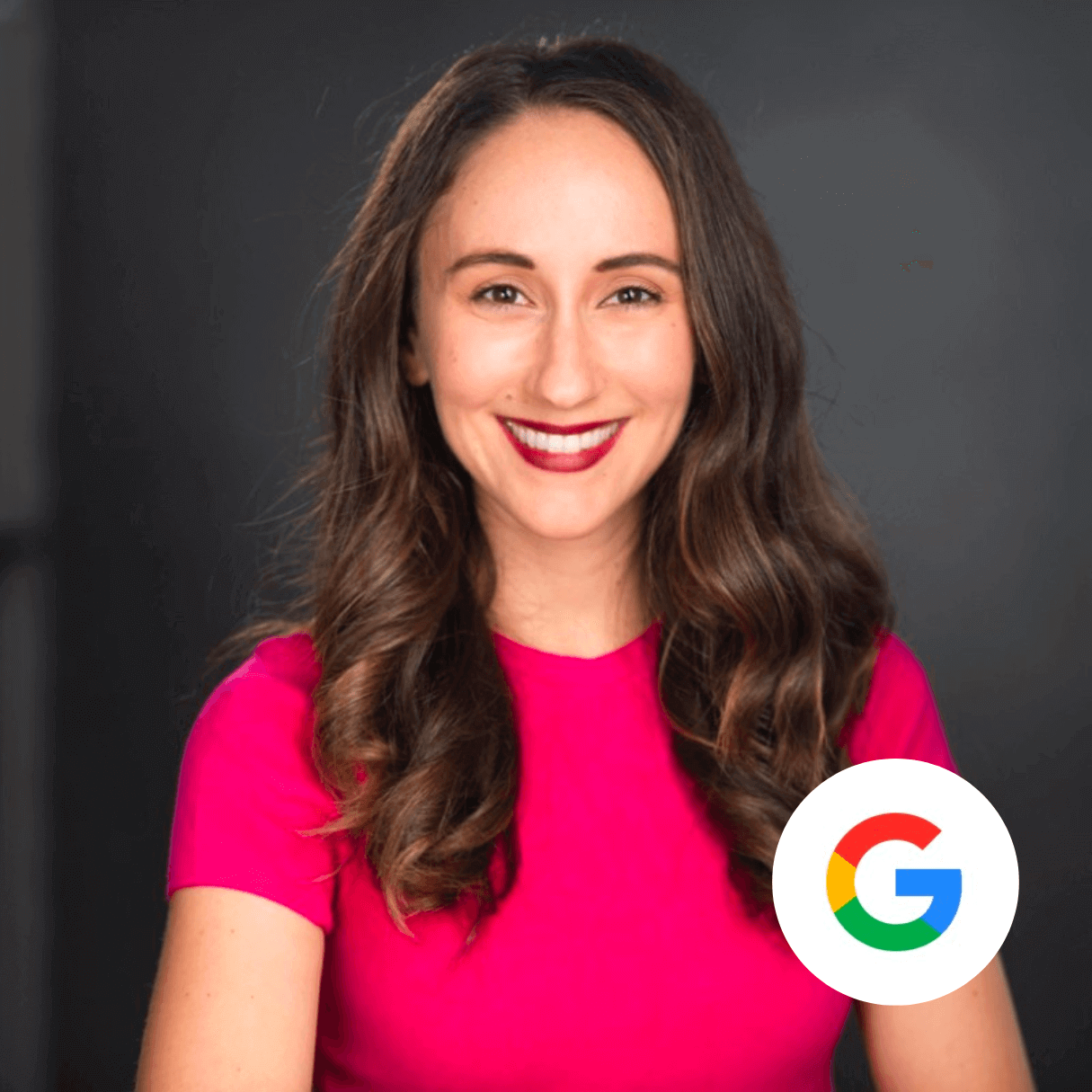 Corinne Goldberg, Customer Success Team Lead at Google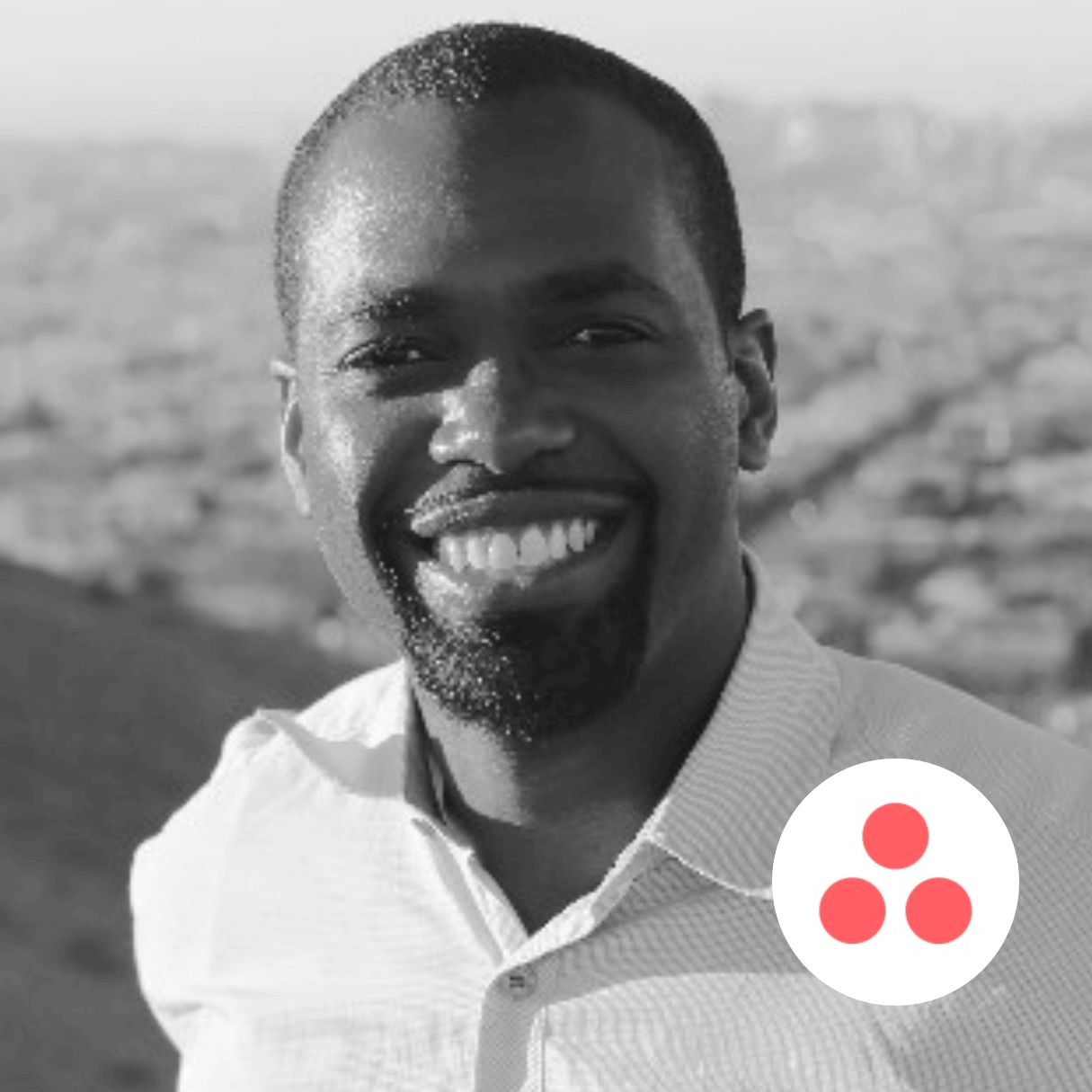 Karl Salomon, Customer Success Manager at Asana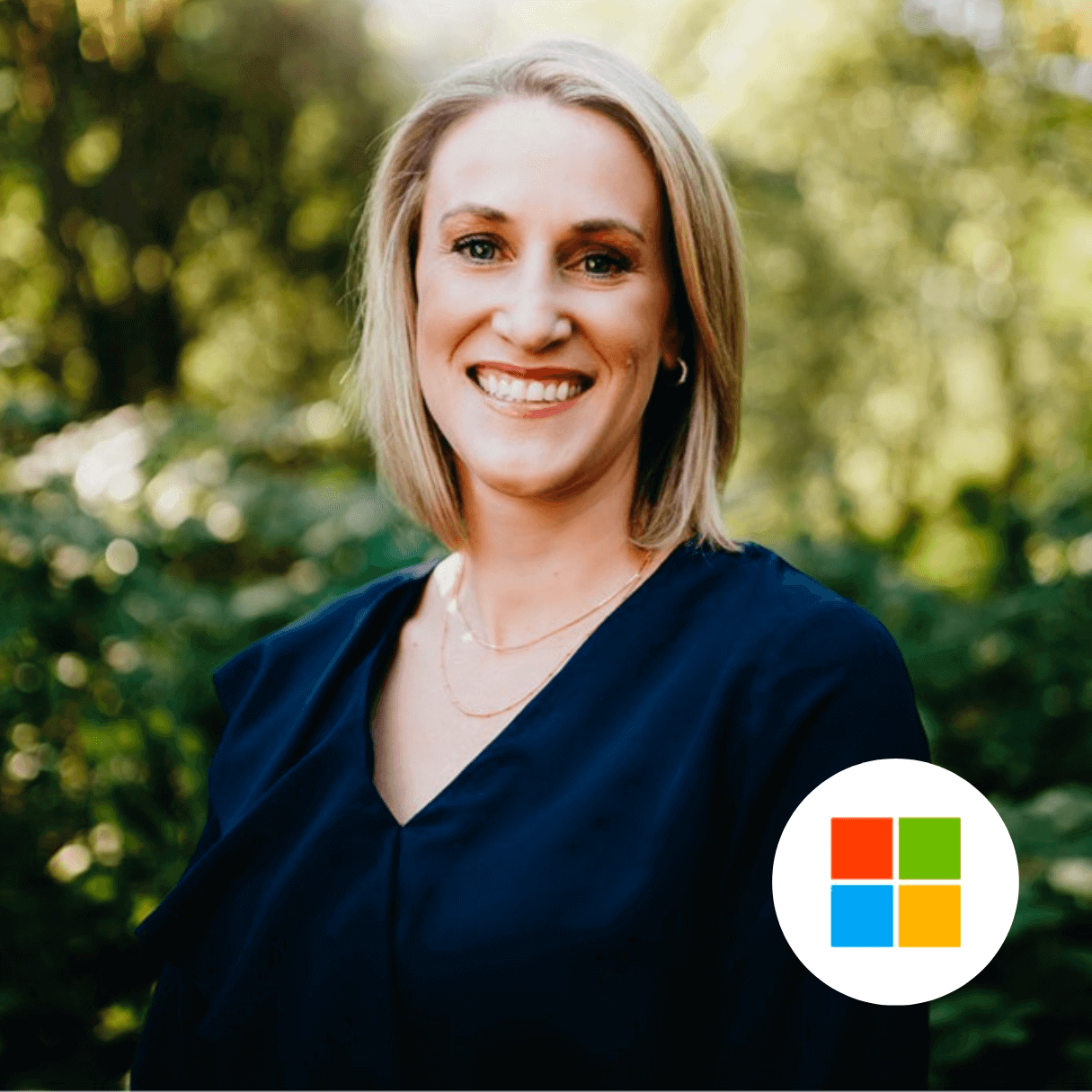 Deanna Miller, Customer Success Director at Microsoft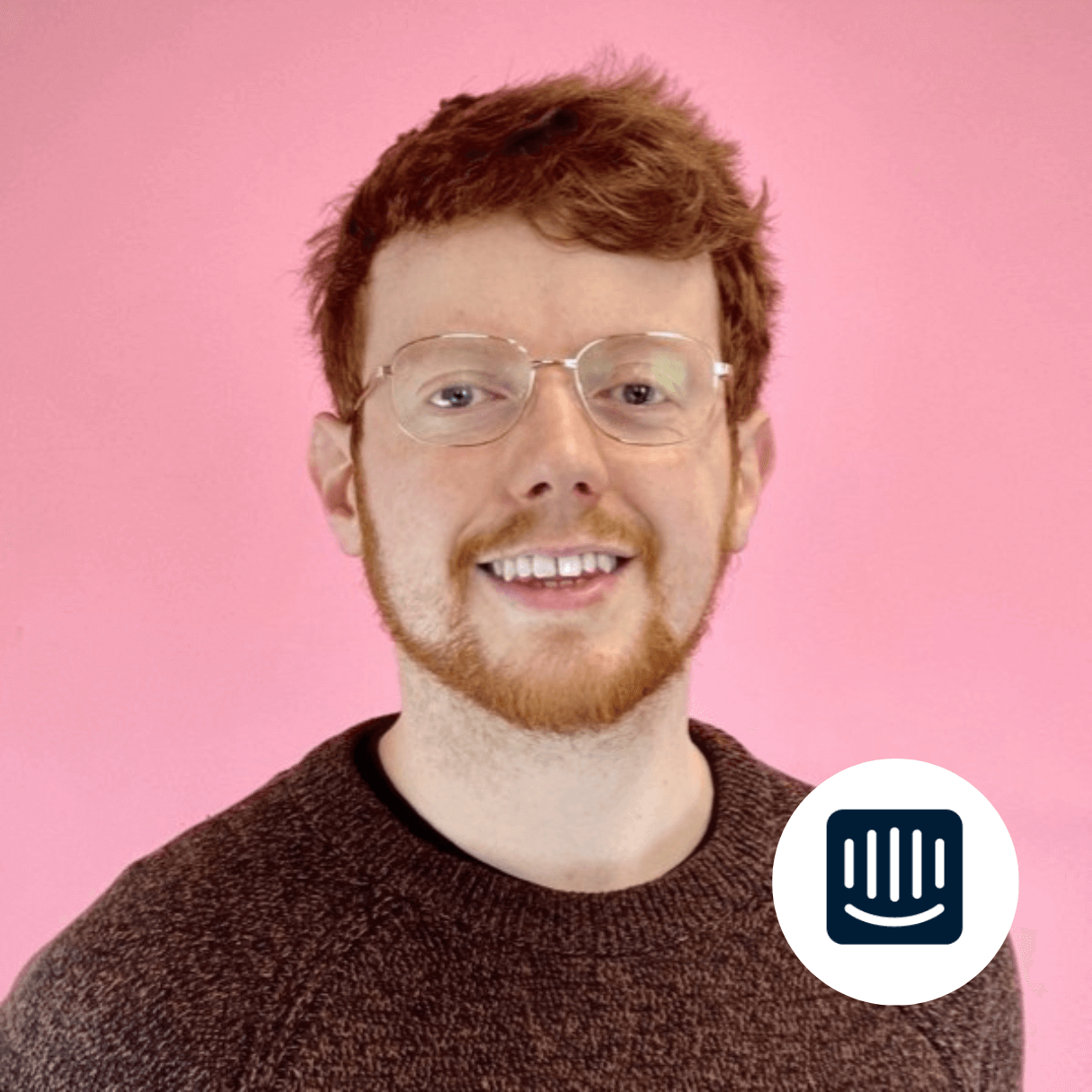 Matt O'Boyle, Senior Customer Success Manager at Intercom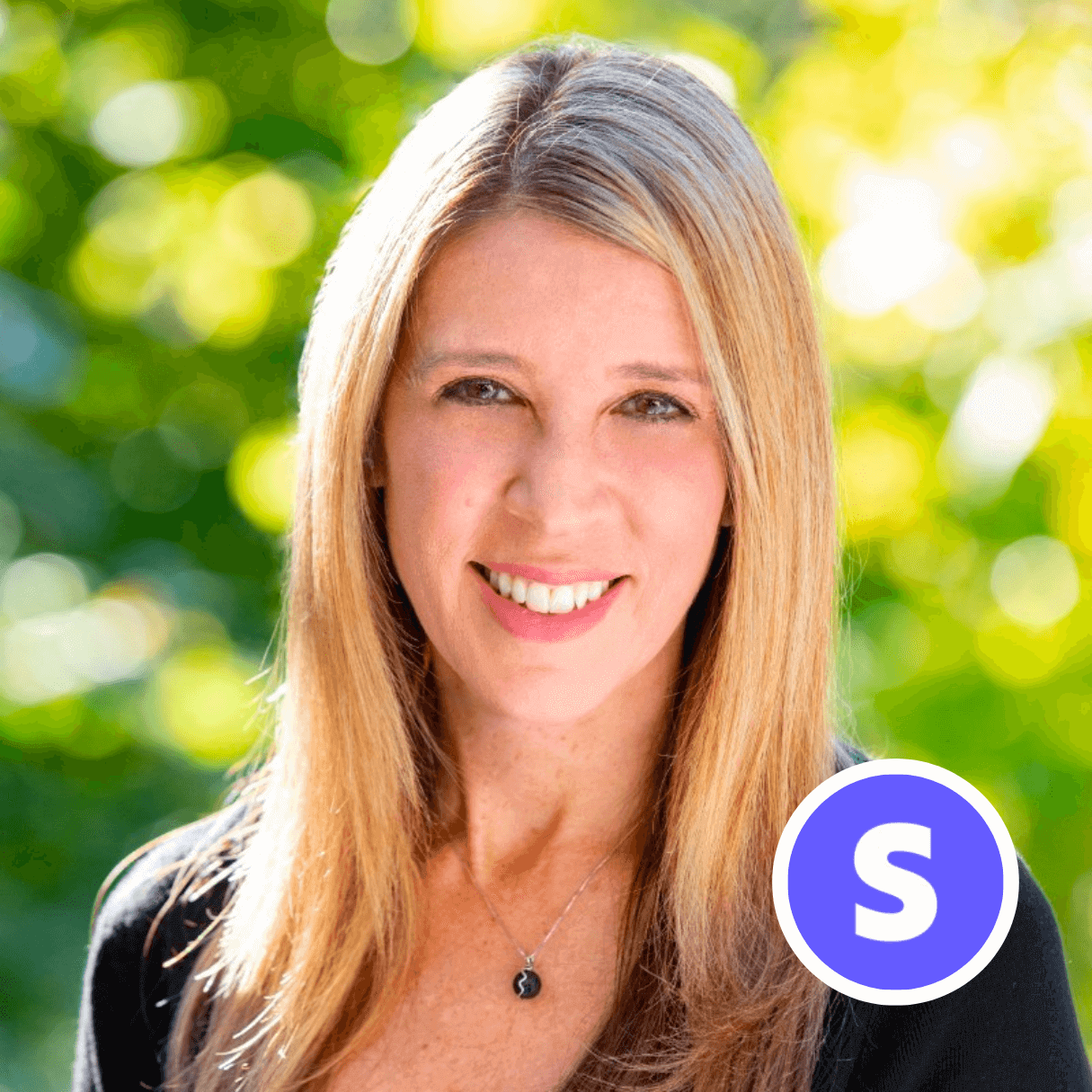 Melissa Hatter, Customer Success Lead at Stripe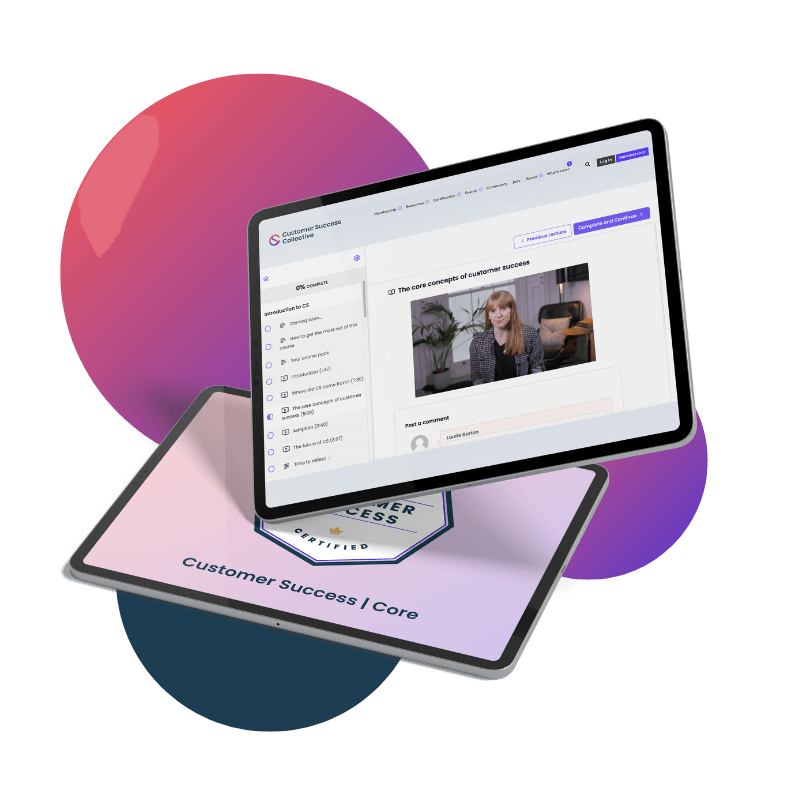 What's included in Pro+ membership?
🔖 10+ certifications. Cutting-edge curriculums created with leading SE experts. Customer advocacy, research, retention, and so much more. Expedite your growth -> plus boost your professional credentials.

🛠 50+ templates. Save time, and work off industry-standard resources. Battle-tested and community-vetted templates.

🎟️ In-person events. A free ticket (RRP $1,295) to a Customer Success Summit of your choice - the #1 way to stay up-to-date with the latest customer success trends and grow your network overnight.

🔥 Community. Solve challenges by leaning on a community of 4,000+ customer success professionals. Bounce ideas around, share best practices, and make life-long connections.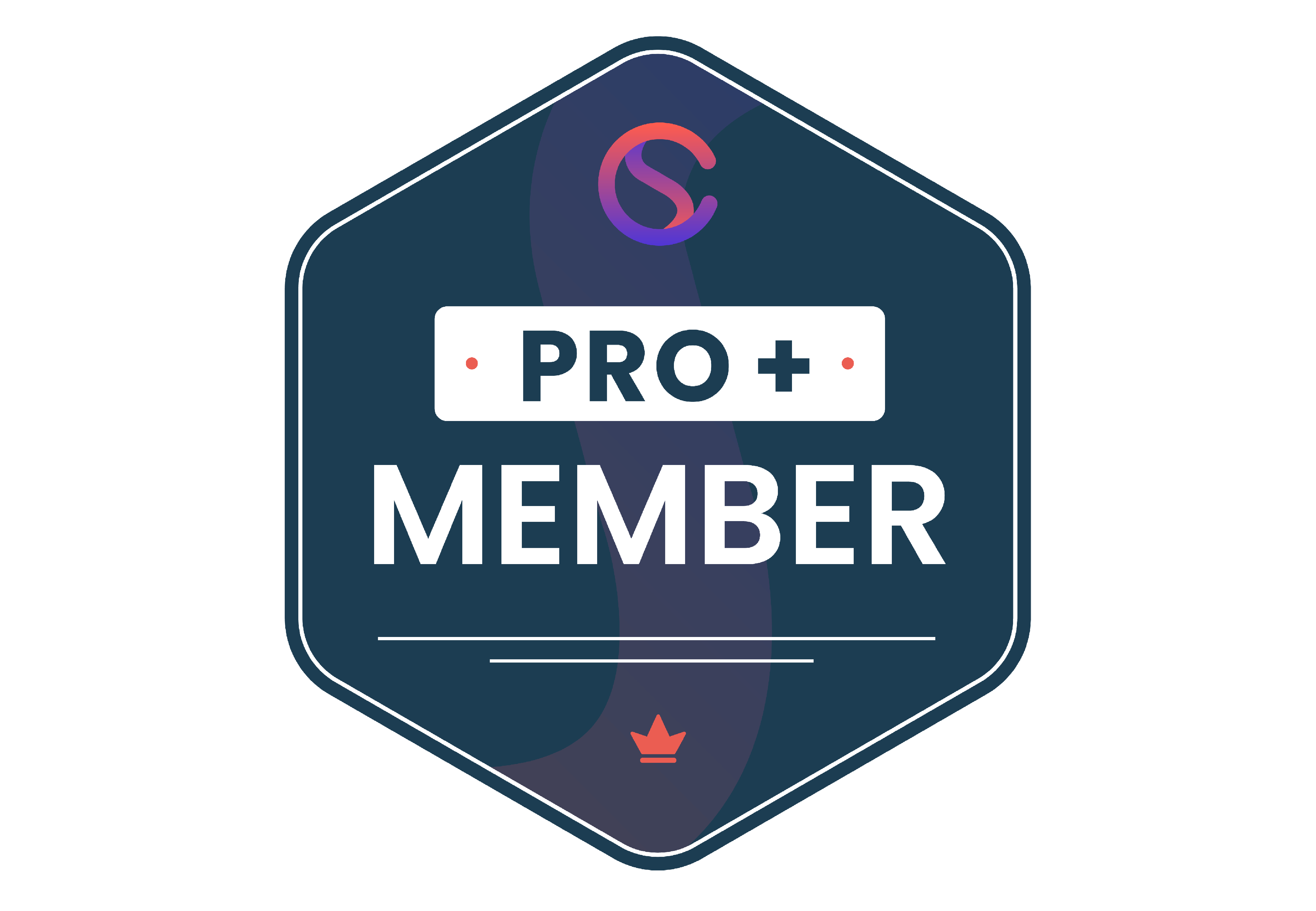 Everything you need to excel.
🎬 400+ OnDemand presentations. Expedite your learning journey by tapping into success stories from CSMs at Salesforce, Meta, Stripe, G2, and many more.

👥 Mentor program. Grow your personal and professional confidence with support and advice from experienced CSM mentors - or impart your wisdom and become a mentor yourself.

👌 Peer councils and meetups. Network, connect, and collaborate with an intimate pod of your own customer success peers, and level up together.

🤑 Discounts. Save more with free access to all our virtual festivals, and 40% off any in-person festivals.
FAQs
Who is this subscription for?
This subscription is designed for those looking to transition into customer success, are at the beginning stages of their career as a CSM, or are already established but seeking to refresh their skills.
How does this subscription work?
By joining us, you'll gain access to exclusive insights, emerging trends, and hours of content, empowering you to enhance your knowledge of all aspects of customer success. We have experts from renowned companies such as Calendly, Google, and VMWare to support us in this endeavor.
How much is this subscription?