If you cast your mind back to March 8th, 2023, you couldn't have asked for a better setup for Customer Success Festival Virtual.
👑 13 titans of customer success.
🔥 Nine game-changing sessions.
🫂 1500+ attendees.
💻 All from the comfort of your own desk?
It's hard to beat.
We had an absolute blast at the first virtual Customer Success Festival of the year, and hope you did too! For anyone who wasn't able to tune in and learn how best to align your pre and post-sales teams, or what the future of customer success holds, you needn't worry.
We have every single session ready and waiting for you to replay in our membership plans. You can relive the brilliance in just a few clicks.  
But for now, if you happened to miss our virtual event, or simply want to relive the magic (we don't blame you 😉), we've curated 12 takeaways from four of our epic sessions for you to peruse at your leisure:
Let's get stuck in. 👇
Driving customer success and marketing collaboration to win expansion and retention targets
Natalia Piaggio, Industry Leader in Customer Success
Aligning your customer success and marketing teams on their strategies is absolutely key to delivering best-in-class renewals and expansion. Here's a taste of what Natalia discussed in her awesome session on cross-departmental alignment:
Clearly defining the roles and responsibilities of customer success and marketing functions is crucial to aligning these teams effectively. KPIs should be defined to avoid overlap and ensure consistency for a seamless customer journey.
Collaboration between customer success and marketing can be strengthened through activities such as content activation, executive engagement, case studies, advocacy programs, customer advisory boards, events, and onboarding.
Metrics such as renewals, expansions, and pipe health conversion should be used to track the success of the collaboration between customer success and marketing.
Optimizing onboarding to reduce early-stage churn
Richard Convery, Head of Customer Success, Virtuoso
Customer onboarding is the make-or-break part of the customer journey and a process that can have catastrophic consequences if not nurtured, or optimized properly. Here are some of the white-hot insights from Richard's talk:
From the customer's perspective, great onboarding results in faster time to value because they're purchasing your tool or your service for the value that you provide. The quicker you can get there, the happier the customer is and the more confident they become in you as a vendor based on the performance of your tool.
It's important for the teams to be able to articulate value. Something that sales teams are very good at is articulating the value and the benefits of a product. But with CS, there's a lot of focus on the features and functionality instead of asking why the customer originally bought from you. They're trying to solve a problem, and that's the value, right? The value behind that problem. So make sure that your teams can articulate the value during onboarding.
Focus on mapping out your process and identifying the different levels of value you are going to be providing for the different levels of onboarding for different types of customers.
How to seamlessly align your CS and sales teams
Subha Shrinivasan, VP of Customer Success at Rakuten Symphony
In Subha's session, she brilliantly and clearly articulated that the ideal path for growth is to truly align sales and customer success by having them work together without mutually excluding each other.
Here are a few key points from her presentation that are definitely worth jotting down:
CS is more responsible for growth in this current era whereby the majority of growth for a company comes from its existing customers. Even the ability to acquire new customers comes from the testimonials, feedback, and positive inputs demonstrated by your current customers.
In an ideal world, the sales team should be hunting down new accounts and involving the CS team in the finalization of the sales process. They should hand over and transition ownership of the customer to the CS team. The customer success team should then deliver on the value promised by the sales team at the committed timeline, and collaborate with their sales team for expansions and upsell opportunities.
The reason this idyllic alignment rarely functions as described is that there's seldom no well-defined way to track this framework to enable and enforce this collaboration.
A step-by-step guide to securing retention, renewals and expansion
Nick Chang, VP of Global Customer Success at Aryaka
Retention, renewals and expansion. Three vital components of the customer lifecycle, but they can go seriously awry if mismanaged. There were boatloads to unpack from Nick's presentation, so we've handpicked the topline info for you to digest:
Customers have to win. Customers want to see the value. They want to realize the value of their purchased piece of SaaS business. Therefore, your organization's objective will be to ensure that the value has been realized, how to obtain and retain your adoption levels, and see the expected return on investment.
Organizations are primarily about demand expansion. How do we increase the install base? How do we upsell and cross-sell? When you sell brand new technologies or sell the same, it should always be always submitted to another division within the company base.
You should always tailor your renewal update communications to the different types of customers. Not every customer will need the same type of communication or outreach. Segment your communication method based on the different 'tiers' of customers.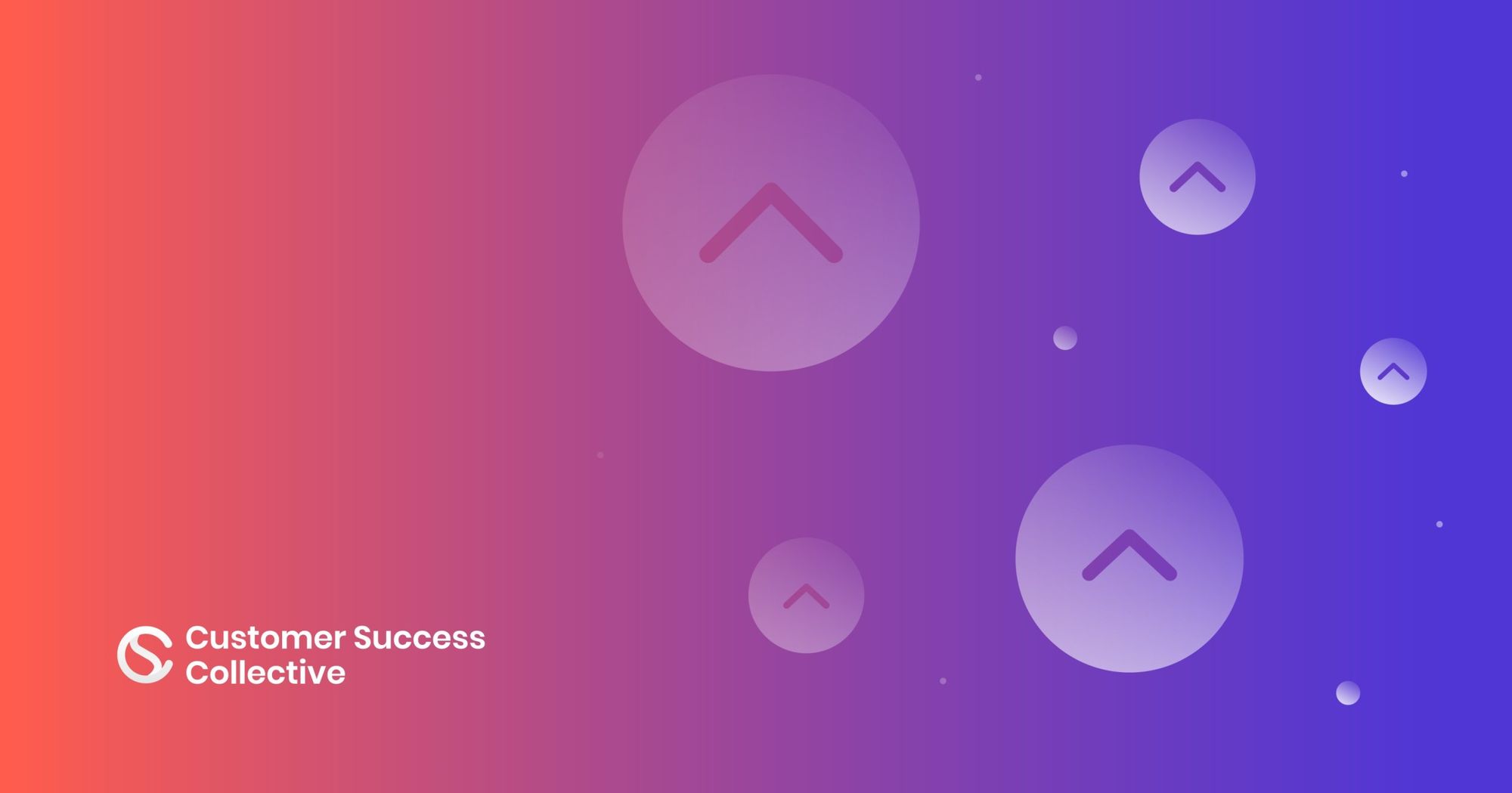 What key customer success takeaways did our speakers leave with?
Routine reflection is possibly one of the most crucial skills in a person's remit. It helps us process and consolidate vital information that may be otherwise lost to the annals of time.
And this life lesson is one undertaken by our event speakers, too.
David Collard, Manager of Customer Success at LinkedIn, who spoke at the event, had some pretty impactful key takeaways to share:
We're at an inflection point with customer success and these tough economic times are actually a fantastic opportunity to showcase how indispensable a strong CS function is.
The customer success teams which are able to make their data work for them are the ones that will be the most successful.
Focusing on value (as defined by your customers) as opposed to internal metrics will ensure you stay relevant to your customers
After presenting at the virtual Customer Success Festival, Natalia Piaggio wanted to leave attendees with a few important takeaways from her session on alignment between CS and marketing. 👇
Without alignment between your customer success and marketing teams, you open yourself up to a monumental disjoint between the promises made to clients in the pre-sales stage, and those that are delivered.
There are a number of activities where CS and marketing can align:
Content activation,
Case studies and value stories,
Executive engagements,
Advocacy programs,
Customer advisory boards, and
Events.
Depending on the maturity level of your organization, you can do all of them at once, or take a stepped approach. For those companies less advanced in the customer experience (CX) journey it is recommended to take a layered approach:
Start with quick wins with activities such as content activation and case studies.
Then, move on to tactical gains around executing engagements and advocacy programs.
Finally, invest in strategic initiatives such as events and a customer advisory board.
Michelle Wideman, Chief Customer Officer at Silverfort, participated in an unmissable panel discussion delving into the intersection of sales and customer success.
Along with Shayan Goodarzi, Senior Manager of Customer Success at UiPath, and Carine Gursky Head of Strategic Customer Success at Stripe, Michelle asked what can these two vital departments learn from each other.
Here's what Michelle took away from speaking and attending the Customer Success Festival:  
Ensuring our customers receive value is critical. One of the best ways to confirm value, and to ensure they're satisfied, can be achieved via a seamless handover from the pre-sales team (sales) to the post-sales team (customer success).
Identifying why each customer makes a purchase and focusing on those use cases during the implementation is huge for initial success.
Mapping out these points and aligning them with the customer's 3-5 year goals will help set the stage for incremental success.
Continue your customer success education at the next customer success event
The fun doesn't stop here. Our customer success event calendar is full to the brim of awesome global conferences that assembles customer success champions from the world's largest companies and most exciting startups, to share their insights and help elevate the customer success mission: to drive value.
You can check out the full range of the Customer Success Festival world tour for yourself. 👇