When it comes to scaling your customer success function, the challenges can feel daunting.
As your clients evolve, so does the complexity of their needs. And amidst this escalating complexity, one question invariably comes up for every Customer Success Manager (CSM):
"Is my customer success tech stack up to scratch?"
In this article, I'm going to probe exactly that question. Carry on reading if you want to know how you can scale your tech stack for your company's CS function, and build a business case for that investment.
Ready to discover how to leverage the right tech for your CS function? Let's jump straight in.
The constantly evolving landscape of customer success
One of the most exciting aspects of CS is its ever-changing nature. As I continue to learn, I find myself diving deeper into specific topics, pushing the boundaries of my understanding. This continuous learning and evolving are the most rewarding parts of working in customer success.
Customer success has its roots in subscription models, like software-as-a-service (SaaS) from earlier days. It's somewhat reminiscent of the times our grandmothers would receive their regular milk deliveries, and now the digital age has brought this subscription model back into the limelight.
As we continue to move towards a more subscription-based economy, the role of customer success becomes increasingly crucial.
In the current system, customer success is not merely about renewing subscriptions. It's about engaging with customers, reassuring them, and demonstrating the value the product or software brings. It's about fostering relationships and ensuring customer satisfaction.
Investors appreciate this model as it provides good forecasting, recurrent, stable, and predictable cash flows compared to traditional business models. My vision for customer success is clear: it's already integral in the present, and its significance is only set to increase in the future. This is due to the growing importance customers and clients hold within organizations.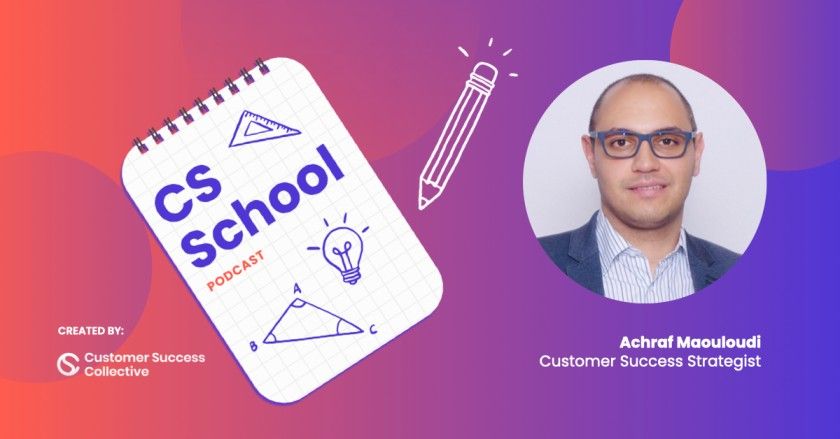 Understanding the maturity of your customer success function
Understanding the maturity of your CS function is crucial because every organization is unique; there's no one-size-fits-all solution. It's essential to determine where you currently stand and where you want to go, setting clear priorities and objectives.
When I consider the maturity of a CS organization, I look at several aspects:
Insight automation: How automated is your process? Is it fully manual, semi-automatic, or entirely automatic?
Strategy: Are you reactive or proactive in your approach to customer success? Often, we think we're proactive, but the reality may be different.
Processes: This is an essential aspect, and it's closely tied to your strategy. Sometimes, everything becomes a priority, especially when the customer demands it. However, this could indicate a basic level of organizational maturity.
In the early stages, I don't believe that a CS platform can provide substantial value. As the organization matures, incorporating tools like CRM, dashboards, and automation becomes more beneficial.
You should have a clear strategy, established onboarding processes, and success plans owned by the CS teams. This maturity level can leverage a CS platform effectively, assisting with customer segmentation, drafting workflows, customer journey mapping, and scoring health, adoption, and renewals.
It's also crucial to have an overview of your tech stack, as it differs from company to company. You should know where your customer data resides and how easy it is to access it.
Understanding these factors is a great starting point for a digital transformation journey, which inevitably involves internal stakeholders.
Scaling customer success with technology
As you scale customer success, the number and types of customers increase. You'll have a mix of high-value and complex customers, and others who require less personal interaction. Balancing this diversity without technological assistance can be a daunting task.
That's where technology comes into play. After categorizing your customers based on revenue and other criteria, you can further segment them by risk level. For instance, you might have enterprise customers with high, medium, and low-risk levels, each requiring a different level of engagement.
Technology allows us to personalize engagement based on specific triggers. Let's say a high-risk customer hasn't used a certain feature for a specific amount of time. Technology can trigger an automated email to the customer. If there's no response after a few days, a CSM will receive a notification to follow up.
This personalized, automated approach frees up CSMs to focus on high-value activities. It's a great example of how technology can be utilized for effective scaling in customer success.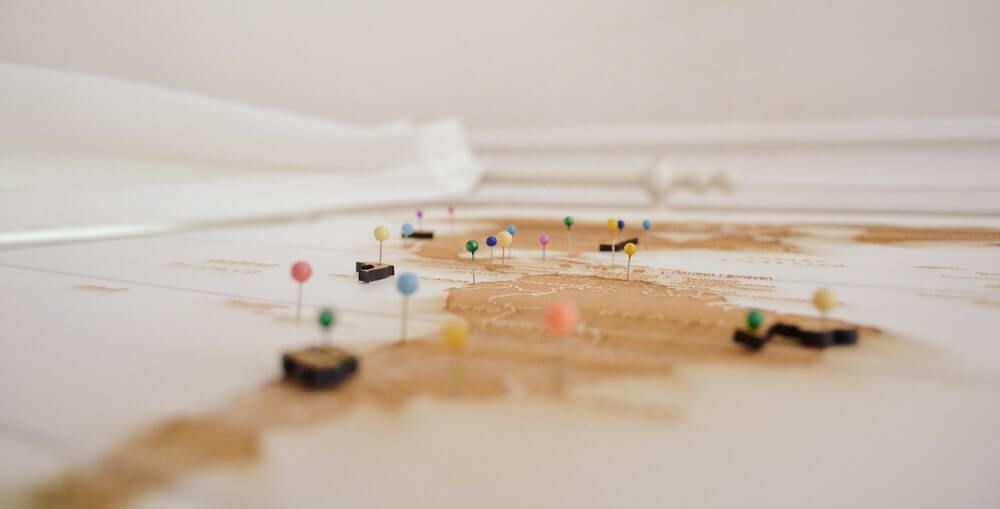 Customer journey mapping in driving customer success
Customer journey mapping is the backbone of streamlining the customer experience. It breaks down silos when done correctly by engaging all internal stakeholders. I believe this is not just the responsibility of the CS team but a cross-functional, end-to-end process starting from discovery, talking to potential customers, all the way to renewal moments.
Technology can play a pivotal role in this process. For instance, sales platforms can help draft the journey with drag-and-drop features. Technology can also assist in communicating and aligning with internal stakeholders on this journey.
This alignment is crucial for streamlining the customer experience and ensures that everyone knows their role. It triggers actions based on where the customer is in their journey, providing tremendous support that would be near impossible to manage manually. Technology is our number one assistant in this regard, reminding us of our responsibilities and preventing any human oversight.

Leveraging technology for personalized customer success approaches
Segmentation forms the basis of personalized approaches to customer success. Technology can help identify the "moments of truth" when we should engage with customers. Once you've segmented your customer base, you can build triggers and workflows into your tech platforms.
For instance, when a customer reaches a certain milestone or uses a specific amount of products, it could trigger an email, a phone call from a CSM, or even push relevant content. Conversely, if a product hasn't been used for a specified amount of time, that can also trigger an engagement.
Understanding customer behavior and continuously optimizing your processes is crucial for success. Technology plays a powerful role, helping us delve deeper into customer behaviors and reactions. As we gain better insight into our customers, we can refine our engagement strategies to achieve the outcomes we desire. Thus, technology plays an indispensable role in supporting this process.
Tech stack recommendations
A useful way to consider tech stack selection is to break it down by use - what we want to achieve from each tool. Drawing from my own experiences and the insights of peers and friends, here are some recommended examples of companies that provide useful tools for CSMs.
Support systems
The basic element of customer experience and success lies in support systems. Popular choices include Zendesk, Freshdesk, Help Scout, and Intercom.
Communication tools
When it comes to communication, tools like Gmail, Slack, Zoom, Microsoft Teams, and Loom help control and streamline dialogue. A tool like Loom can be particularly useful when explaining software features to a customer.
Onboarding tools
For onboarding, you can consider Onboard, Pipefy, or OnRamp toolsOnboard, Pipefy, or OnRamp. These platforms help streamline the onboarding process for new customers.
Customer success management tools
For the core functions of customer success management, well-known platforms include Gainsight, Catalyst, and ChurnZero. In recent years, some new entrants in the market have also proven to provide great value.
CRM systems
For tracking and managing customer interactions, a robust CRM system is a must. While most companies have already adopted CRM systems, it's still an important part of the tech stack to mention.
Community engagement tools
Engaging with the community is another crucial part of customer success. Tools like Insight (a Gainsight tool), Chorus, and Higher Logic Vanilla can be powerful in fostering customer communities.
Customer feedback tools
Closing the feedback loop with customers is a vital aspect of customer success. Well-known solutions include Qualtrics and Survey Monkey, among others.
Project management tools
Often overlooked but highly important is the project management aspect of a CSM's job. Tools like Lattice can help provide visibility, drive ownership, and align stakeholders on tasks and timelines.
One common challenge when it comes to tech stack selection is integration. It's crucial to consider how new platforms will integrate with existing tools. If there are technical barriers, I would recommend purchasing licenses for all relevant staff members, so they can see what I'm seeing. This aids in information symmetry and ensures everyone is on the same page.
It's important to partner with your CTO, Product Officer, and other relevant stakeholders when choosing and implementing tech tools. Aligning your tech stack to your digital transformation objectives can significantly streamline the customer journey and drive customer success.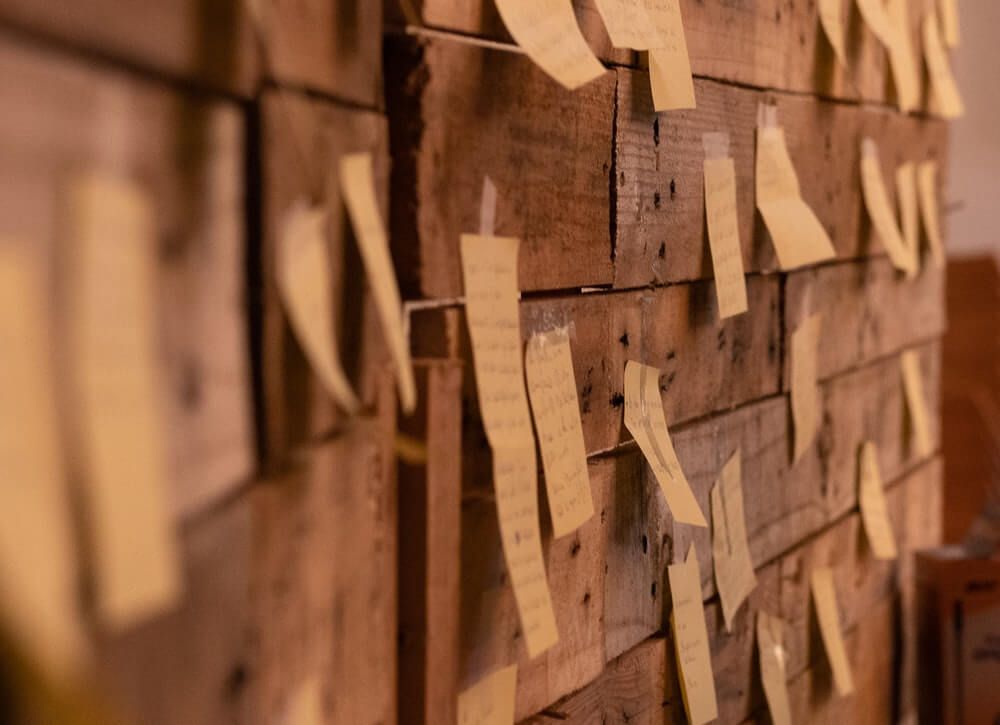 Building a business case for CS tech stack investment
Making a case for investment in a tech stack for customer success can be a complex task. From my experience, here's a strategy that I've found to be effective.
Start small with a pilot project
Rather than attempting a large-scale implementation right off the bat, start with a small pilot. Define your key success criteria, i.e., what you want to achieve with this pilot, and what would constitute success.
Many CS tech vendors offer freemium trials, providing an opportunity to execute your pilot with a subset of your customers. By comparing the outcomes with your current processes and tools, you can start building a numbers-based case for the new tech stack.
Build your numbers
The field of customer success is relatively new, and we come from diverse professional backgrounds. However, in today's reality, it's critical for us to own our numbers. Build your case with solid forecasts and measurements of ROI. This can offer a compelling argument for the value of investing in a more robust tech stack.
Find allies within your organization
As Customer Success Managers, we are the change-makers driving digital transformation within our organizations. Therefore, it's crucial to seek allies across different departments. Start by talking to your tech partners or those managing the tech stack. Understand their perspectives, identify potential opportunities, and present your project to them.
Similarly, engage with your sales and marketing counterparts and show them the benefits they'll gain from implementing new tools. By doing this, you foster an environment where everyone understands and supports your vision.
Engage your executive level
After aligning all the necessary stakeholders, the final step is to engage your executive team. At this stage, it becomes a matter of costs and benefits. If all departments are aligned, and your case shows clear value, it should be relatively straightforward to get a green light on the investment.
Following this process can significantly increase your chances of securing investment in the tech stack that will drive your customer success initiatives forward.