Customer Success Tools of Choice 2022
We asked you for the tools that make you tick, and you answered. We wanted this report to be shaped by the customer success community, for the customer success community.
Why have we written this report?
The purpose of this report is to provide an objective view of the best tools in the game highlighted by some of the most renowned CS practitioners. Therefore, we won't promote anything sub-par and have only recommended the very best.
We realize Google's SERPs are filled to the brim with variations of the following questions:
"What's the best tool for customer onboarding?"
"What's the best tool for segmenting customers?"
"What software solution(s) would you recommend investing in for a newly-formed customer success team?"
And we're not ones to mince our words – it can be freakin' overwhelming knowing what to pick. There are tonnes of options and websites offering you the hottest tools, but are they actually right for you? This is what we wanted to solve in our Customer Success Tools of Choice 2022 report.
Why should you download this report?
This report will act as your ultimate guide to the hottest and most-used tools on the market. Not only will this be a reflection of the everyday tools elite CS practitioners use, but it'll also consider, in parallel, the intricate balance between technology and the human approach to customer success.
Are you sculpting out your customer success team and want to invest in your first CS software solution? Or maybe you're looking to expand your current CS toolkit? Whatever the reason, this report's the one for you.
⭐️ Need a tool to segment your customers so you're always reaching the right audience? We've got you covered.
⛵️ Need to be able to track people's onboarding processes so you can tackle any issues as soon as they arise? We've got the deets.
⛔️ Want the best way to predict and counteract customer churn? We've got the best recommendations for you.
📝 Wondering if there's a uniform, seamless way to collate customer feedback and ensure you're listening to the customer's needs? We have just the thing.
In fact, we've got tools that will enhance just about every facet of how you approach CS.
With this guide, you'll have the pick of the bunch when it comes to elite customer success software voted by the CS community. It'll include an up-to-date breakdown of the varying prices of each plan, to suit all budgets. All in one place, for your convenience.
Don't believe us? See for yourself. 👇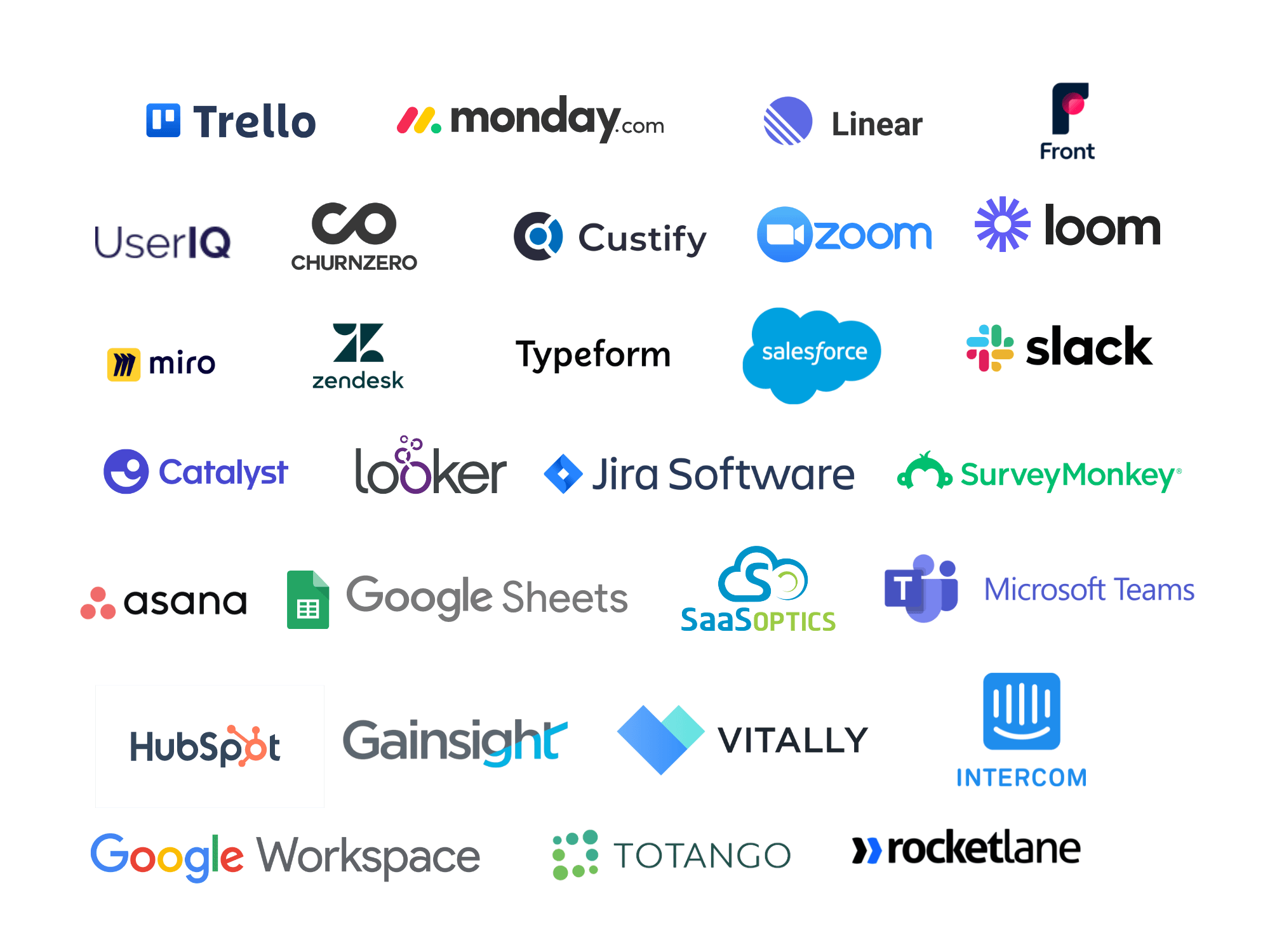 Got a suggestion?
Our directory is by no means exhaustive, and new software solutions crop up all the time. If you have a ride-or-die tool or have recently started using something you can't live without, let us know and we'll make a note of it and include it in next year's report!