To speak in layman's terms: you build a product, you market that product, you then sell that product, and the customer uses the product. In this most basic form, this is the lifecycle of a product and one that most businesses will follow (to a certain degree).
But what happens to the customer after they've purchased your product? Suffice to say, it's a little more complicated than the 'build-market-sell' roadmap.
In order for businesses to succeed, their customers need to succeed; this very simple rule is the basis of the flourishing business function known as customer success.
Over the last decade or so, customer success has had SaaS companies in a choke-hold.  You might ask, "how so?" Well, it's all to do with two little things called: subscription-based business models, and a plight for customer-centricity. Sometimes it's worth stripping things back to basics.
In this article, we're going to hone in on the psychology of customer success, particularly:
Understanding customer success as a business strategy
Let's start with a classic.
What is SaaS?
Software-as-a-Service, a.k.a. SaaS, is cloud-based software licensing that uses technology to host its content online. Rather than downloading software and storing it in one place, either on your computer or phone, you simply log in to the service online and access it anywhere in the world.
A subscription is a contract, of sorts, on the basis that the customer pays a fee to access the product. Whether the subscription lasts for one month, six, or even a whole year, the customers are able to manage their plan and payment as they see fit. So what does this mean in terms of the psychology behind customer success?
To put it bluntly, the SaaS business model has shaken the foundations of consumerism. Period.
With the introduction of subscriptions, the power of payment fully lies with the customer, rather than with the business. With frequent, smaller payments rather than a singular, one-off payment, the customer can cancel or amend their 'plan' as they see fit. So, if a customer isn't fully content with your product or service, they can end their subscription and stop future monthly payments. In the world of SaaS, this is referred to as customer churn and is something that all subscription-based businesses want to avoid.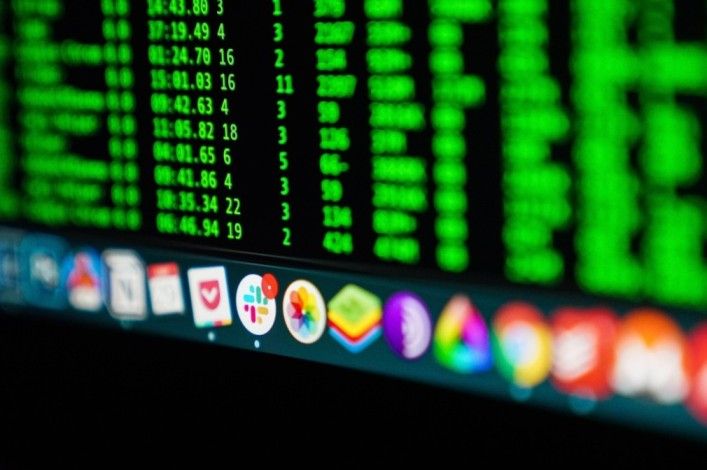 Conversely, a well-treated customer whose wishes are fulfilled with your product and service is more likely to continue subscribing and even upgrade their plan. This is where customer retention comes into play. Keeping your customer base satisfied and intact is one of the pillars of a customer success strategy.
Making sure your customers are at the forefront of all business decisions is surely the best way to approach avoiding customer churn, right? But customer success goes beyond this reactive method of merely keeping a hold of your customers; CS is all about your customer's own success, as well as your company's success.
Successful customers who have a positive experience with your product and service will also have a greater appreciation of your product's value and services.

What is a customer-centric business model?
Customer centricity is a culture in the workplace that hinges on creating the best experience for the customer, which in turn, generates brand loyalty. A customer-centric business will ensure the customer is at the center of a business' philosophy, attributing its existence solely to its clients. A satisfied customer is the lifeblood of their operations.
Naturally, putting customers first should be the main priority of every business since the advent of business-consumer relations. Regrettably, this hasn't always been the case, with some companies relinquishing responsibility for customer care after the point of sale.
Even businesses who subscribe to the product-first mentality, believing that growth is purely led by products, will have to admit that customer experience is second-to-none. You've got to build a product that people want to use. The way to find that out? Put your customers at the center of your decisions; listen to them; implement their feedback.
In fact, Stewart Butterfield, CEO of Slack, wrote this in a company-wide memo in 2013:
"Even the best slogans, ads, landing pages, PR campaigns, etc., will fall down if they are not supported by the experience people have when they hit our site, when they sign up for an account, when they first begin using the product and when they start using it day in, day out."
But it's the distinction between physical product and solution that Stewart makes: "What we are selling is not the software product". In the case of Slack, they're not selling a "group chat system" but "organizational transformation, a reduction in information overload and a relief from stress".
Surely, this is the overarching goal of customer success; customers find value in your product and achieve their intended goals with your help. Having a competitive price and high-quality product is vital, but in this day and age, you can't solely rely on it. In an overly-saturated market with more competition than ever, price and quality can only take you so far. You need to have your customers' outcomes at the helm of all decisions.
"Is this product going to resonate with our customers? Will they be able to do 'X, Y, Z' with it? What solutions are we offering our customer base? What do the customers think of our product?" These are the customer-led questions that you ought to ask.
However, it's important to recognize that customer-centricity isn't always synonymous with customer success. Customer Success Managers can't possibly say 'yes' to every customer request. Rather, they're tasked with the feat of managing expectations and aligning the client's realistic goals with those capable of the product.
Adapting to your customer base
Trying to appease every single customer is detrimental to customer success, according to Rebecca Fenlon, Head of Customer Success at Cognassist.
For Rebecca, attempting to be a 'yes-man' will "ultimately leave you with poor product-market fit and you'll end up trying to service customers who shouldn't really be your customers in the first place. You waste time, you waste money; that's not what good CS is about, and it's not what good customer centricity is at all."
Every individual is different, and everyone will no doubt have a different approach to using your technology.
In a B2B setting, you not only have to appeal to the product users, but to the stakeholders who have the final say on whether or not they'll continue their subscription, or extend their contract, with you. For example, customer success works on a myriad of levels. You're not solely interacting with the user, often there will be different stakeholders who have a different understanding of customer success.
Jason Noble clarified this for us in a Q&A about proving the value of CS. He believes that a CS leader needs to "really understand the different needs of the stakeholders and what their outcomes should be" and "how customer success relates to them".
Customer centricity isn't all about saying 'yes', but figuring out how to "build relationships at the right levels with the different stakeholders, and understand their priorities and challenges".  By assimilating yourself into the mind of the stakeholder and customers, you'll understand how their business works and how their role in the company operates. Of course, this can take a while but it's worth it when you're investing in a long-term partnership.

How and why customer success works
We mentioned this before, but it's worth repeating: gone are the days of simply having a good brand name and a good product. Where a product may have been fairly original a few decades ago, nowadays they're a ten to a penny. While low prices are a good way to turn heads, people ultimately want to do business with companies that don't treat them like a piggybank.
Understand the customers' needs
When your business operates under a subscription model, you have to think of all possible outcomes as to why a consumer would leave your service, and more importantly, what they want from your product.
If you don't fulfill that outcome, then it's pretty straightforward – they will leave your business and go elsewhere, probably to another competitor with better service or more attractive prices.
"It's not creating the culture to change the culture. Customers are the consumers, if you want to continue to grow with that mindset and model, it is going to be the model that almost every other organization in the world is going to adopt sooner or later." - Jamie Davidson, CEO of Vitally.
People now seek good customer service and rather than be treated like one of the millions of paying customers, they need a new level of personalization. To quote a leading study into customer experience: "If you cannot keep up with their increasing demands, your customers will leave you." It's that simple.
In a study by McKinsey, it was discovered that a greater customer experience can be aided by applying the principles of behavioral psychology to the customer journey. The findings were interesting, to say the least – here they are summarized in five succinct points that apply to customer success as easily as customer experience:
A CSM ought to work through any difficult painpoints as early as possible so that customers have time to recollect the more positive, later elements of the interaction, which leads on to the second point,
Segment pleasure and combine pain points for your customers so that the pleasant parts of the journey form a stronger part of customers' recollections
Finish on a strong, upbeat note, as the customer's final interactions will have a disproportionate impact on his or her memory of the service
Provide customers choice, giving them a sense of control
Stick to habits and prevent any surprises, again giving customers more peace of mind and thereby increasing their satisfaction with the services received
Understand that customers want clarity
Not only do customers want to be valued, but they want to feel like they have a degree of control. In The Customer Service Solution (2013), Sriram Dasu and Richard Chase argue that the "more empowered, engaged, and updated [the customers] are in the course of the journey, the less likely they are to assign blame to the company when things go wrong."
Rather than batten down the hatches and cast your newly-enrolled customer out to fend for themselves, there are much better ways of encouraging product adoption and long-term engagement.
Strategies like customer onboarding are integral to helping customers figure out how to use your product. Bryant McCombs, Manager of Customer Success at MongoDB, is an avid fan of implementing mutual engagement plans as a way to help balance the expectations and reality of the customer's journey. Helping customers and stakeholders fully understand their outcomes from the get-go, is part of the transparent, healthy, consumer-first culture CS strives to maintain.
During June 2021's Customer Success Festival, Corinne Goldberg (now Customer Success Team Lead at Google), explained that one of the defining characteristics of a CSM is their commitment to ensuring realistic expectations between customer and business.
The mindset of customer success
Principle #5 of The Customer Success Manifesto outlines that CS should be viewed beyond the confines of its department; its efforts should be recognized as a company-wide initiative. After all, successful customers make successful companies.
This is a sentiment echoed in the 2016 seminal book, Customer Success: How Innovative Companies Are Reducing Churn and Growing Recurring Revenue, where authors Nick Mehta, Dan Steinman, and Lincoln Murphy pinpoint the crux of customer success in this succinct statement:
"CS is a philosophy, and it must pervade the entire company. No organization or job role can function in a vacuum, it requires a top-down company-wide commitment."
Customer success is a solutions-based discipline. It's all about identifying outcomes and moving towards them. It's both forward-thinking and reflective. CS leaders are looking to help their clients reach their outcomes, but they're also looking back at what's gone wrong, and right. As remarked in the Harvard Business Review, when it comes to customer service, "companies create loyal customers primarily by helping them solve their problems quickly and easily".
Customer success leaders are pioneers of adoption and feedback.
Their day-to-day work bridges the gap between a company and its customers, helping marry the expectations of both and produce fruitful relationships. It is, without a doubt, one of the most useful and revolutionary functions within business today, and it all stems from the ability to put the customer first. To listen to the customer and pre-empt any hiccups along the way with thoughtful strategies to help the customer get from A to B.

If this article has hit home and made you curious to explore more in the way of customer success theory, then we have just the thing for you...
...you can get accredited with our Customer Success Certified: Core course!
By the end of this course, you'll:
🔥 Understand CS and why metrics are so vital to improving it.
🧠 Learn what metrics are important in CS and how to implement them.
🚀 Feel confident to start implementing CS metrics in your day-to-day work.
🎖 Demonstrate the value of CS to your CEO with metrics-based KPIs.