SaaS is cloud-based software licensing where a customer uses a nifty subscription to get access to a product.
Instead of downloading software and installing it to a computer, with SaaS a customer uses an app through the internet browser.
Here are a few examples:
Google Apps
Slack
DocuSign
Netflix
Dropbox
Customer Success Collective membership plans 😉
Oh, and you'll also hear professionals call the tech 'subscribeware' and 'rentware'. They're not wrong. It's all the same thing – a type of software rental.
What is a SaaS business?
It's an organization that hosts an application online. Customers pay for it usually on a subscription basis.
The application stays on the business' server and customers are able to use its features remotely.
Since the advent of the internet, thousands of businesses like this have sprung up around the world. And the industry is continuing on the up.
There are also three main types of "as a service" businesses. We cover what these are in our SaaS vs PaaS vs IaaS guide.
How to pronounce SaaS
This is pretty straightforward but important to get right. It's a catchy abbreviation and takes the edge of the full title—software as a service.
But you don't want to be going around saying the wrong thing. Do you?
Thankfully, we can confirm you pronounce it like this – 'sass'.

A brief history of SaaS
Where did all of this come from, then? Some pretty lowkey beginnings way back in the 20th century.
Yes, the technology isn't brand-spanking new. It came about in the Swinging Sixties. Not as a hit single from The Beatles (even if All You Need is SaaS was a #1 in waiting), but in mainframe computers connected to terminals.
Its name back then was time-sharing. But as computers became cheaper, by the Eighties businesses went on to make their own versions.
The technology morphed in the Nineties and Noughties, especially with the arrival of the internet. Software as a service was born. It was a massive game-changer… sort of.
Microsoft called it 'software plus services', but that moniker was lost soon enough.
The first generation was a tad inflexible. But it set the foundations of a revolutionary idea.
Catapult forward to 2020 and software as a service is exploding with new ideas and popularity. Digital technology makes it all possible on a global scale.
Is there any stopping its rise? Probably not! But that's a good thing, as it's pretty awesome and few customers can grumble about such a streamlined service.
Why is SaaS so very, very popular?
All because of its accessibility, affordability, connectivity, flexibility, and many other positive things (we cover the key benefits in detail a bit further below).
For customers (many of them being businesses like you, of course), it helps make their life a great deal easier. And it gets a lot done. That means it's in high demand.
These days a cloud suite covers and connects everything between:
Financials
Human resources
Procurement
Supply-chain processes
Sales
Marketing
Legal
Think about it—instead of buying and installing some complex piece of kit, a customer can subscribe to your software... and there we go. They're ready to roll in a browser.
It's a huge deal in the world of digital. And from a business model POV, you're pretty primed to hit a booming market and make a big difference.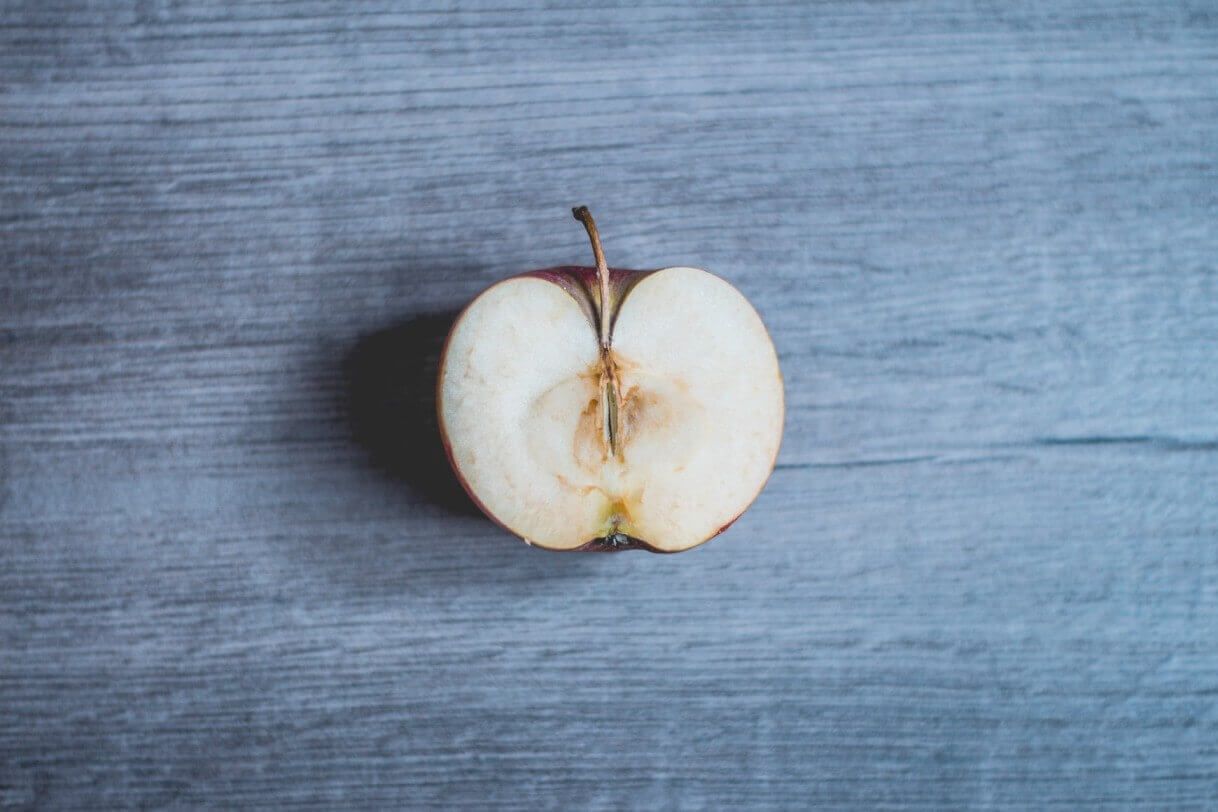 How does a SaaS business work?
The basic business model is to host your software solution in the cloud. And customers (B2B and B2C) pay a subscription fee.
No end-user licenses, just a flat-fee rate, and the customer is good to go.
To get consumer interest, you need a great idea, the right technology, and a reliable product that gets the job done.
There are three stages to business growth:
The startup stage: Everyone has to begin somewhere. Launch your idea, go to the market, and aim for your first customers.
Hypergrowth: The make-or-break-it phase. If your product hits the mark, then you can grow at massive speeds and you'll need to expand quickly to keep up. This can be tricky to handle because some businesses aren't ready for the mad rush of interest. So, it's crucial to manage the influx of work to make the most of your success.
Stability and growth: Everything evens out, the profit rolls in, and you start to make a name for yourself. You may need to start hiring new talent to keep your vision heading forward, but otherwise, you're on the road to SaaS success.
It's all about maintaining databases, servers, and software. These keep an application ticking over online.
These days, customers can access the software from pretty much most devices. At any time. And from anywhere around the world.
They'll pay a weekly, monthly, or annual fee for the service. Although the cost can vary a bit depending on:
How much data they're storing.
The number of users.
How much technical support they'll need.
Righto, so what types of SaaS companies are there? These are pretty varied. They include:
Customer resource management (CRM): Customers manage their info and track sales.
Project management: Tools like Trello, so the user can keep track of everything going on.
Human resources: This software tracks staff hours, manages employee data, deals with payroll, and helps with recruitment.
Enterprise resource planning (ERP): For proper big companies with lots going on.
There are plenty of other examples, of course, but it's stuff like that where software as a service has worked its magic.

What you provide to customers
This technology powers marketing, service, and sales. From smart-lead generation and multi-channel support to customer relationship management (CRM).
Your software has capabilities like:
Connecting departments and providing cross-business fixes.
Faster and more flexible patches for new features.
Personalization for a business' needs.
Data portability.
Analytics tools for reporting data.
All good, right? Software as a service is there to simplify business life. If you can work out how to do just that, you can gift your customers some major advantages.
The benefits of SaaS for customers
Efficiency is a major selling point for your company. Customers use the software you manage from your headquarters. And this means benefits for them such as:
Saving money: There's no need to spend a huge amount on IT infrastructure, instead simply subscribe to a cloud-based solution.
Manageability: There's minimal effort for customers. They just use the software and don't worry about installations or patches. You take care of that for them.
Accessibility: With a bit of canny UX, you can make your software easy to use. And customers can take advantage of this from anywhere across the world.
Tech support: You take care of all the IT tech complexities so no one else has to, saving everyone else a lot of faff and hassle.
Scalability: Your customers can expand their needs by adding users or shifting up to a package that suits their expansion. It's a quick and easy change.
From your business' side, there's a lot to shout about. Make sure your customers know why (and how) you help them out.
Don't hold back on the praise, now, your technology is there to help others out.
With so many companies going from strength to strength (and even becoming household names), the market looks strong. Very, very strong.
Other than that, one of the main things we can guarantee is innovation will take off into the stratosphere. New ideas and solutions will flood in for stuff such as:
Artificial Intelligence: AI will likely play a huge part in many applications. A common example here is chatbots, which can guide customers toward making a purchase. They're 24/7, don't get ill, and are always polite (so long as it's programmed that way). Should be a huge boom for many a business!
IT management: Again, the machines will take over and potentially run offices autonomously. That'll cut down on errors and make everything more streamlined.
Internet of Things and Blockchain: Progressive businesses are leaning towards these innovative technologies more and more, including ways to integrate them with SaaS.
Think you know what's in store for the industry? Then become a CSC content contributor.
Nothing is off-topic. Whatever you fancy discussing, we're happy to consider. Pitch your idea and we'll let you know pronto.
Where does Customer Success Collective come into play?
We're on a mission to create a one-stop shop for SaaS resources. The goal of all this? To push forward innovation and growth in the industry. For businesses just like yours.
This means we're busy creating content to help businesses get essentials such as:
eLearning materials.
Strategies.
Thought-leadership.
Business models.
Market growth tips.
Customer success advice.
Product-led growth hacks.
Revenue optimization.
There are also multiple in-person and virtual Customer Success Festivals every year. That's where we really get behind the industry to champion innovation, startups, and success stories.
And you can join the conversation at any time. We're always looking for content contributors—whether with AMAs, podcasts, or white papers.
Because no two software-as-a-service organizations are the same, we take a broad and flexible approach to our content and our support network includes:
Founders.
Senior execs.
Commercial leads.
Talent managers.
Investors.
You can join our Customer Success Collective Slack community for discussion, networking, and ideas on the future of your SaaS business. It's free. Go on... you know it makes sense.
Need to level up?
That's why our community is here. You can sign up, become an ambassador, check out our awesome free content, join the Slack community, etc., etc.
We're here to help you out. Get in touch if you have any questions: hello@customersuccesscollective.com