When I joined Invelo as a CSM a little over a year ago, I had no specific prior experience in customer success. My background was in communications, public relations, marketing, sales, and events. Despite this, the company founder entrusted me, employee number three, with the task of building a customer success function from the ground up.
Fast forward a year, and the company has gone from strength to strength. We're about to finish our second and last seed round, and I'm now Head of Customer Success. I truly love my job. I feel like I've landed in an industry where I can really shine.
In this article, I'm going to share how I got here and the seven lessons I've learned along the way so that you too can build a killer customer success function for your startup:
At a glance, here they are:
But without further ado, let's get started. 👇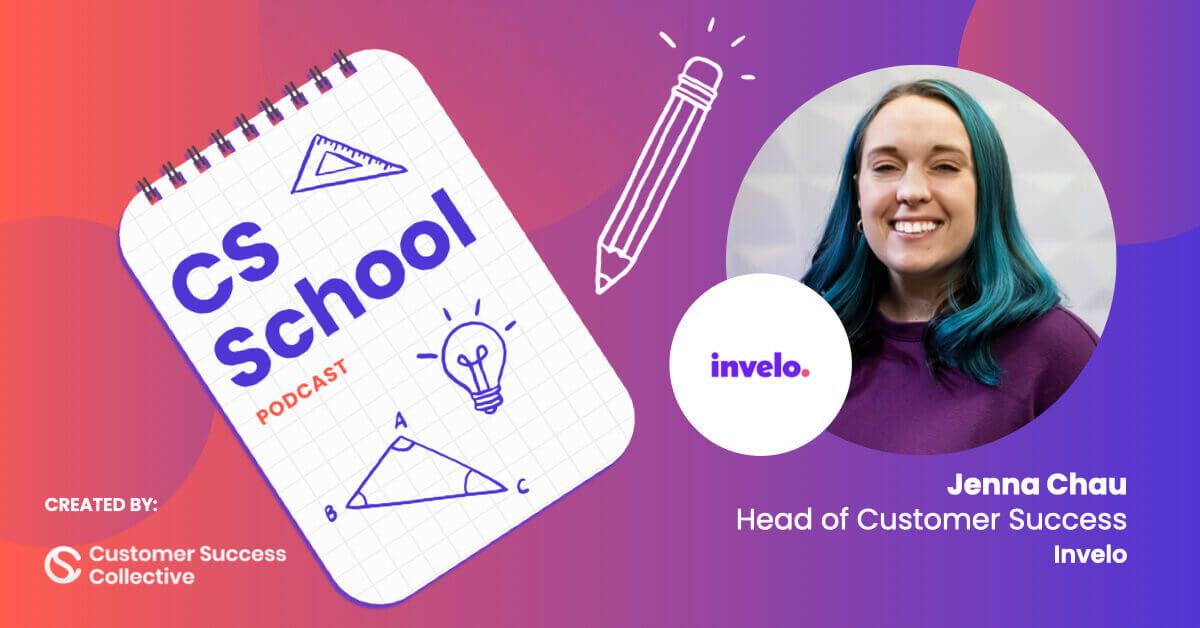 Lesson #1: Recognize when it's the right time to start a CS function
It can be hard to know when it's the right time to build a customer success function. Honestly, I'm not sure if there is a right or a wrong time. When different companies decide to bring in CS functions and how they run them varies hugely across the board. However, I would recommend bringing one in sooner rather than later.
Customer success is such a critical role, especially if you have a SaaS product since most interactions with your user base are likely going to come post-sale. Consumers today are smarter than ever before, and they demand high-quality support. That's one of the reasons why we're seeing a big rise in customer success as more and more companies realize that it's an important department to have and it deserves their attention.
So, while I can't tell you when is the best time to bring in CS at your company, I can tell you that for us at Invelo, we wanted to have a baseline for our product before we started to build out the rest of our departmental teams. It had to be at a good stage of development and ready to launch to the public.
I started our customer success department about three months before beta users began testing our product. It was so helpful to have that time to build processes, document everything, and get my foundation in place before all those users came on board.
In short, the earlier you can build your CS function, the better. That will allow you to do the prep work you need to set your business up for success in the post-sales era.
Lesson #2: Take a customer-led approach
Early on in our journey, we were hyper-focused on making sure that our product was going to be intuitively successful for our customers when we launched.
In fact, the very first book our founder asked us to read was Product-Led Onboarding, by Ramli John and Wes Bush. I think that's important, especially in an early-stage startup because you have to have a viable product that cuts through the clutter – especially in the SaaS industry.
After we launched our product and started to get users in the system, we did almost a full 180. We understood that being customer-led was going to work more for our benefit. The reason is that there are a lot of software tools in the real estate investing industry – the space we're in – so we had to stand out. We didn't just want to be another tool in the space; we wanted to solve real problems.
To do that, we had to listen to our customers. We did a huge rehaul and interviewed a bunch of our customers on what they loved about the system, what they didn't love about the system and any needs that it wasn't meeting. That helped us build a roadmap for where we wanted to take the product.
Now, the company's number-one value is "be customer obsessed" because we know that if our customers are happy, we're going to have a successful product. In many ways, customer success at Invelo is steering the ship as we navigate our industry space. I feel really lucky, even blessed, to work with the product team that we have because they are 100% bought into the direction we're taking.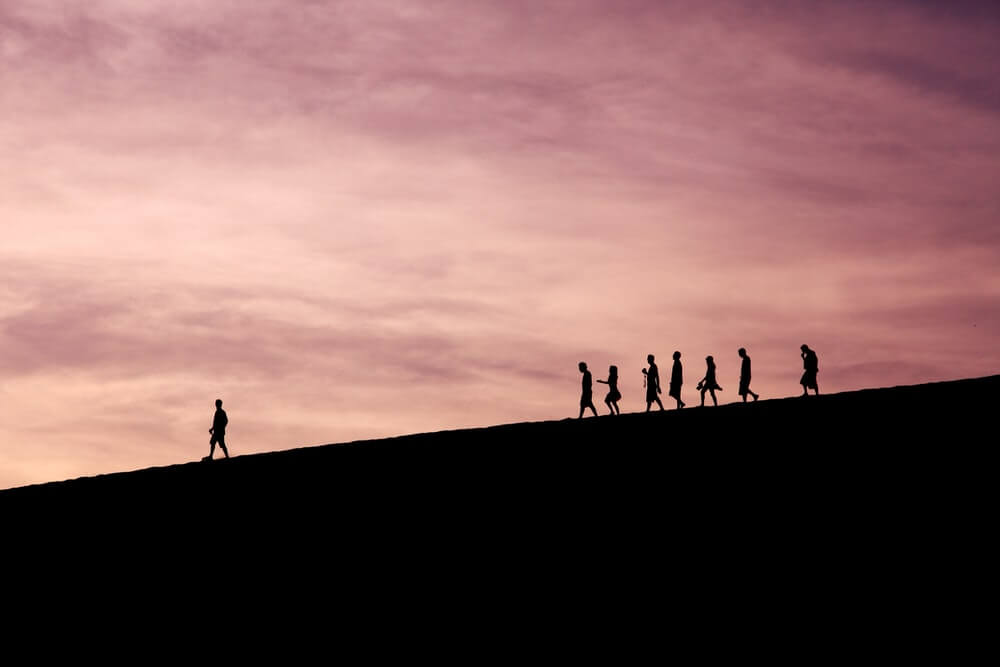 Lesson #3: Hire CSMs with a CEO mentality
We've done a lot of interviews in the last year and grown not only our CS team but our product team and our marketing team. Whichever department we're hiring for, the first thing we look for in candidates is a CEO mentality.
Everyone knows that when you work in a startup, especially in the early stages, you wear a lot of hats. There are a lot of different projects to work on that aren't all necessarily to do with your customers. That makes hiring someone who can say, "Yes, I'll take on that project, I'll do the research, and I'll own it and come back to you if I have any questions," all the more critical.
I want the people who come onto my team to own their role and run with it.
I need creative thinkers.
I need people who are not afraid to disrupt the process.
I need people who aren't afraid to disagree with what we're doing if they see a better way forward.
As someone who's running the CS department in a startup, that's so important because there's so much to do!
The first thing my founder said to me when I came onto the team was, "You're the CEO of your position." That was awesome to me. It was really exciting and empowering to have that level of influence over how we move forward, and I want everyone I hire to feel that too.
As well as the CEO mentality, there are three more things that I absolutely look for when hiring:
Passion
Communication
Organization
Let's start with passion. I want people on my team who love what they do. Plus – we talk about this a lot in our leadership meetings – we want high performers who want to work with other high performers. In our startup, we all love what we do. Even on the hard days, we're all committed to putting our best into this company and we've seen amazing growth and progress because of that.
Communication is uber-important too. In any CS role, written and verbal communication are crucial, so those two skills have to be at the top of the game, especially if you have a small team. You need someone who can communicate effectively not only with your customers but also with the product team and the leadership team. No role is siloed, so cross-departmental communication is really important.
Finally, we need organization. My leadership style is to give the reins over and not micromanage. That means I need to be able to trust in my team that they're organized enough to move forward with their projects and get them done.
Lesson #4: Build a tech stack that supports the startup as a whole
There are a lot of awesome tools out there, but which tools do you need in your tech stack, and what's your budget for that? It is an endless puzzle.
The first thing that you absolutely need to do is talk honestly about your budget. A lot of companies have startup programs that will offer you a specific package for a specific amount of time or until you hit X amount of users. That's something to look into, especially if you're a small company or your budget isn't very big.
At Invelo, we've tried to invest in tools that can support not just the customer success department, but the company as a whole, like Jira, for example. Jira is an awesome tool mostly used by the product and engineering team, but the customer success team is in there a lot too, interacting with our product team, making sure that we're following up on customer tickets, and those types of things.
The second thing you need to think about is a CRM. Without a CRM, it's really hard to manage your users – you'll end up trying to do it in an Excel document, which is a never-ending nightmare. Luckily, there are a lot of great CRM tools out there.
We started with Gist, which is like a smaller version of Intercom. They have a great startup program, and it was a really good fit for us as a small company with a limited budget. It has a pretty basic CRM functionality, but it worked. We were able to have a chat function on our website and manage customer communication.
Later, we realized that Gist wasn't going to be the perfect fit for where we wanted to go, so we moved over to Intercom. We're now also implementing HubSpot as a two-in-one type of solution. We're growing our tech stack as we grow the company. The goal is to eventually bring in a tool specifically for customer success, but those are a little more expensive.
Here are some of the other tools that we've found invaluable at Invelo:
Notion: This is a great one for small startups because there's a free version and a pretty affordable team plan. It's almost a build-your-own project management tool. You could potentially use it as a CRM, but it would take a lot of work to build that out. There again, if you have a very tight budget, that might be something to think about.
Calendly: It's great for navigating appointments with customers.
Userflow: This is an awesome tool for doing product tours, and it's pretty affordable for startups.
Chargebee and Stripe: We use these tools to handle transactions.
ChartMogul Mixpanel: Both of these tools have been super handy for our data and reporting.
As you build your tech stack, be mindful that it's about more than just investing in the right tools – you also need to be ready to put in the time and effort to make each tool valuable for your team.
Also, don't be afraid to make changes if they need to be made.
You need to look critically at your tech stack on at least a yearly basis, if not bi-yearly.
If certain software is costing you money but not bringing any value, get rid of it.
It's easy to fall into the sunk-cost mindset and persevere with a tool just because you've already put a lot of time and effort and money into implementing it, but if it's not helping you to achieve your goals, it's better to make that change sooner than later. If not, it's going to cost you even more money down the road.

Lesson #5: Get to grips with your customer success data
Getting to grips with data is hard. It's so hard. However, it's probably the customer success department's most important job. If you're not gathering data, you have no idea how your customers are behaving inside your product or if they're happy with it. It's like driving without Waze; you're on a path and you don't know where you're going.
When we first got users into our system, our CRM was able to give us really basic data, like how many users we have, the last time they logged in, how many users are on our paid plans, and based on that, how much money we're making.
From there, we needed to start to understand how our customers found value in the product, so I said, alright, what does our value ladder look like, and how long should it take for a customer to reach each rung of value? We dived into the data and learned that after users first sign up it's X amount of days before they hit the first value point, X amount of weeks before they hit the second, and then maybe two months before they're considered fully onboarded.
I would recommend that all CSMs start here when it comes to building metrics for your function. Once I fleshed out our value ladder and understood our time to value, I could start gathering data on very specific customer behaviors in the platform.
For example, we have a list builder where investors can pull properties into their database; if they're not pulling properties into their database, they're not going to create marketing campaigns and spend money on them. We need to make sure that they're hitting that first rung on the value ladder. If they're not, we have to look at where we're going wrong in terms of our digital onboarding and customer support.
The other thing you need to understand is your revenue. Monthly recurring revenue (MRR) is probably the most important revenue piece, and you'll need to get to grips with that pretty quickly.
How your company makes money is going to look different for every business, so you'll need to talk to your CEO and your product team to understand the different paths to revenue, how customers move along those paths, and ultimately how many customers you need to do that for the company to be financially viable.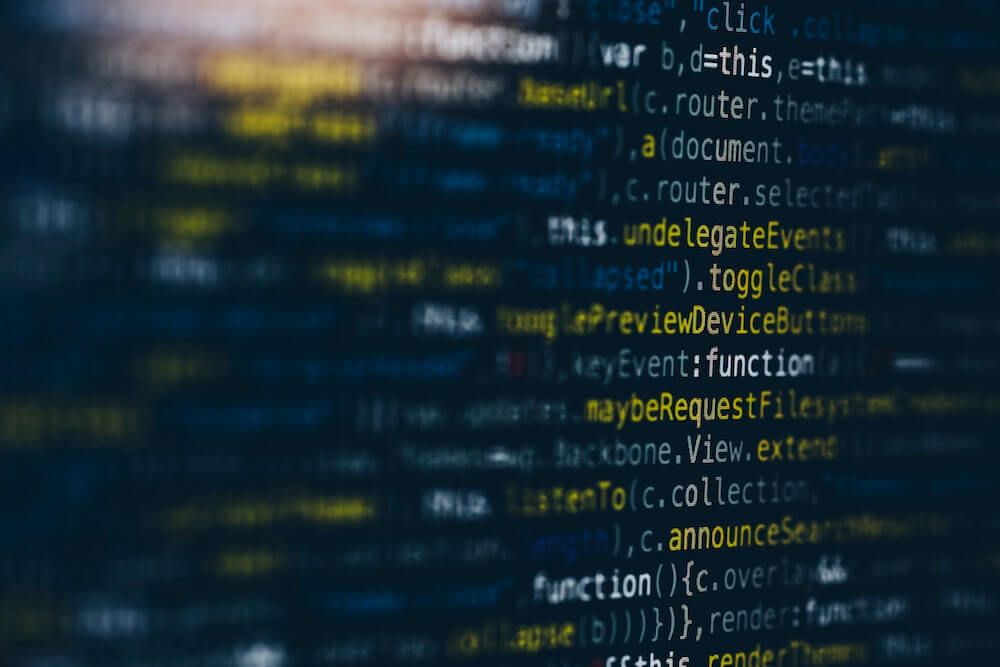 Lesson #6: Guide your growth with OKRs
In a startup, it's so easy to get caught up in the day-to-day. You have so much to do that you can end up throwing yourself into everything without any real direction. We all love what we do; we want to make sure that we're on the right track, and OKRs (objectives and key results) are a great way for us to do that.
We use the OKR framework to create measurable key results that clearly show if we're hitting our goals or not. We then do a monthly evaluation in which we all sit down as a leadership team and look at how we've done for each objective and key result. If we're not moving towards our goals, we look at how we can adjust our approach.
Let's say one of our key results is to get more customers into the platform from affiliate links. That's important for us to push because if we're getting new customers in that way it shows that our existing customers are happy. Plus, just by having that key result, all of my team now mentions the affiliate program in conversation, because we're focused on that.
That's just one example of how OKRs can shift your direction. It's been game-changing for us to put them in place, not just for the CS department, but for the whole company. When you put OKRs in place, if you're working on something that's not tied to one of your business' quarterly objectives, you have to ask yourself if it's a good use of your time. That helps you to focus on what's important.
I will say our OKRs are pretty ambitious. One thing I'm grateful for is that when we decided to implement this, our founder made it clear that we weren't going to get this right the first time and that's okay. We may not even get it right the second time or the third time, but it's going to give us focus and help us measure and accomplish our goals and measure them. It also gives our investors faith that the company is moving in the right direction.
It's not easy to have OKRs in place. It may even be more difficult than just doing business as usual, but it's massively rewarding when you start to see the change in the company. Everyone is so focused. Everyone is on the same page about the company goals, and they're working towards them instead of spending all their time putting out fires and getting caught up in the grind of a startup.

Lesson #7: Learn from the customer success community
A little while back, my founder sent me a Customer Success Collective article like, "Hey, are you interested in this?" It was kind of a lightbulb moment for me.
I was hungry for as much information as I could possibly get on anything customer success related:
How were people building their teams?
What data points were they using?
How were they managing onboarding?
How do you manage a CS department with just one person?
I wanted to consume as much as I could, and it was all there.
When I attended my first Customer Success Festival last year in Boston, I took full advantage of it. I talked to as many people as I possibly could. The speakers were so insightful, and it bolstered me to hear that other people were facing the same challenges that I was and to learn about the solutions they'd found. Not only that but it's continued to be beneficial – I'm now following every speaker and everyone I met at that event on LinkedIn.
The CS space on LinkedIn – especially within the CSC community – is really active. It's also really proactive in terms of sharing best practices and encouraging one another to push CS as a critical function within their businesses. It has opened my eyes to the fact that customer success is my place. I've landed in an industry that is mine, and where I can really shine with my skills and abilities. Like everyone, I sometimes have bad days, but ultimately I love what I do.
I know that CS is still a fairly new space, but I think there are only good things to come, so find your place. But take it from me, Customer Success Collective is an awesome place to start. In terms of the support and resources that are available, there's no other place like it.
---
Learn how to set up your own customer success function
Has this article opened your eyes to the possibility of building your own customer success function, we have the perfect course to help you position CS to a leadership team and establish a successful customer success operation.
Introducing... Building a Customer Success Team Certified |Masters.
By taking this course, you'll discover how to:
🔧 Leverage technology and automation to streamline customer success operations and improve efficiency.
🧑‍🎨 Sculpt out a strong CS function and learn for your business, including where CS slots into the client experience and why it's an investment for the future.
🎨 Create effective customer onboarding processes and ensure a seamless transition from sales to customer success that sets the stage for long-term relationships.
🧱 Build a culture of continuous improvement by cultivating a mindset of learning and growth within your customer success team.