At our first Customer Success Festival APAC, Jovana Djapa, Director of Customer Success at Blue Prism, gave a talk that outlined how customer success teams can drive revenue growth.
After her presentation, Jovana put our audience's minds at rest by answering some of their burning questions about this all-important topic. Satisfy your revenue growth urges with this exclusive Q&A.
(P.S. With a CSC membership plan, you can watch Jovana's entire session OnDemand, from the comfort of your own computer. 💻)
Should customer success form a separate revenue organization from sales, or should CS work within a sales org?
Jovana: This is an important question. Well, I think that depends on a lot of things.
It depends on the stage of your company. It also depends on what your organizational culture is. So I would say early on, it's much better to be a part of the overall revenue organization, whether that's a part of sales, or just the overall umbrella revenue organization – it doesn't matter too much.
But that helps a lot for you to align around incentives and to actually mobilize the people to go in the same direction.
So once you're past that stage – when you have a super-mature customer success organization that has established all of this and are able to communicate contributions fairly clearly – then I think you can start discussing whether you should have the independent division that is going to hold all customer-facing operations.
I feel like it's better to be under the same umbrella just because it makes it even easier to align with the rest of your organization.

How can you ensure customer success when you're not part of its function?
Jovana: Great question, a tough one. That's why I mentioned a couple of times throughout my presentation, I think we all need to be mindful of including our partners in all of this, right?
But it's not always easy.
What we're trying to do with Blue Prism was a journey of trying, failing, learning, and getting better at it.
Firstly, we try to align around the same objectives, and we want to share responsibility for a positive outcome for the customer. This should induce collaborations that are a little deeper.
Secondly, we share insights to ensure we share the same view of the customer's health, what stage the customer is at, and what we need to do to push it forward.
And then thirdly, you've got to encourage customer success enablement. So share any playbooks with your colleagues to make sure your organization has a certain level of knowledge. This is the experience you've cultivated by looking into product usage and working with your customers closely. Make sure this knowledge is transferred to your partner, thus making their job easier.
In essence, you're standardizing practices across the board. Of course, this all sounds beautiful, but in reality, it still has a long way to go. However, what's important is we're trying to align on the key objectives and share key insights.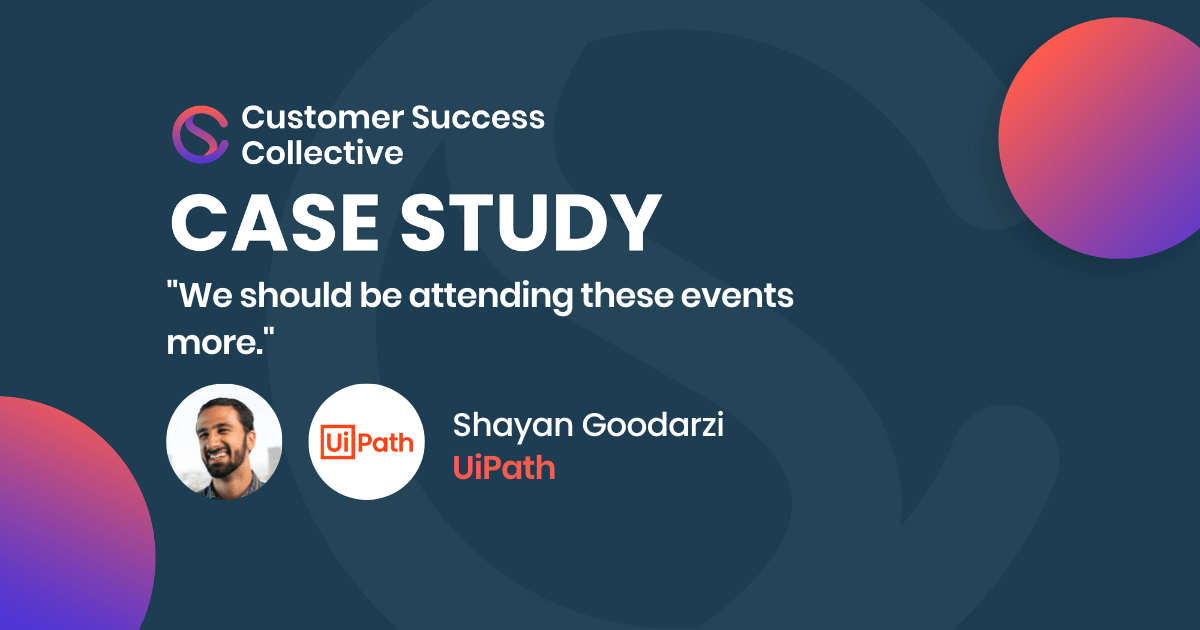 How should you approach this revenue growth framework in a region as fragmented as APAC?
Jovana: In the APAC region, it's extremely hard to have one framework, and I think this is something all of us can probably agree on it. I think it's important to implement a foundation and ask yourself:
What is your revenue model?
What things are you going to measure?
What are the foundations of your customer journey?
How are you segmenting your customer base?
These questions should be standardized across the board, from the top down.
Let it be said that your approach to addressing this, to driving value, will vary from subregion to subregion, especially because of cultural and linguistic differences. You'll need to assess and interpret what this looks like for your organization and how you'll best get results based on your APAC subregion.
This also means that the customer won't just have one customer journey, you'll have one mainstream customer journey alongside other journeys that are subregion specific. And that's okay. As long as you keep your north star, your revenue model and you measure the same dimensions – then you're on the right track.
Just remember to allow for adaptations in this region because that's the only right way to go about it.
---
Try before you buy!
Are you thinking about attending the next CSC event? 👀
With a CSC membership plan, you can gain access to previous footage of every in-person and virtual event we've put on (including our APAC events) OnDemand. And all from the comfort of your computer!