Did we just compare the current state of customer success with the Covid-19 vaccine? 🦠
Yes, that would be correct. Our mission at Customer Success Collective is to bring bold ideas to the table that will facilitate people's success. 🔥
This provocative and intriguing proposition is the brainchild of Brian Nicholls, VP of Customer Success at UserIQ. UserIQ is a customer success platform designed to help businesses acquire customer feedback, monitor customer behavior through segmentation, and reduce churn rates.
If your interest has been piqued, then you're in luck. Brian delivered a presentation on this scintillating topic at the Customer Success Festival and you can access his exclusive talk with a membership plan.
Q&A with Brian Nicholls, UserIQ
Ahead of his presentation, we sat down with Brian to hash out why the CS industry is comparable to the Covid-19 vaccine.
Here's what he had to say:
Customer Success Collective: First thing's first, we'd like to know how you broke into your career in customer success?

Brian Nicholls: I was fortunate enough that my first job out of college afforded me the opportunity to interact with and help customers.
Working as an auto claims handler, I was able to learn firsthand what it was like to help people through a "not so fun" experience. It was in that setting that I found my desired career path. I wanted to build a career centered around helping people. Through the good and the bad.
CSC: Based on Covid-19's global impact on business, economy, health, and personal lives, it's fair to say that history will probably refer to time within the parameters of pre and post-Covid. But how do you think the CS function has adapted to life since Covid?

BN: Good question, I think there are three adaptations post-Covid:

1. I think CS practitioners have become more empathetic than ever before. One big reason for this is, the effects of our "new normal" were felt by every single person.
Interactions with our customers went from, "Hi, how are you doing, good, ok let's dive in", to truly asking if people are ok and working together to find a solution against a common enemy. As awful as Covid is, it did bring an empathetic nature out in a lot of us and I hope it carries forward as we navigate what lies ahead.
2. We have found ways to serve more customers on a daily basis than we were serving pre-Covid. This is particularly true for solutions that are high-touch. Gone are the days of flying to city "A" to deliver a QBR to 2 customers, then city "B" the next day, and so on. Today, we can deliver all 4 of those QBRs in 1 day. As important as face-to-face relationships are, not being on the road allows us more time with our customers.
3. Finally, the pandemic has forced the customer success industry to get creative when it comes to driving value for our customers. Expectations have increased and we have to rise to the challenge of meeting or exceeding them.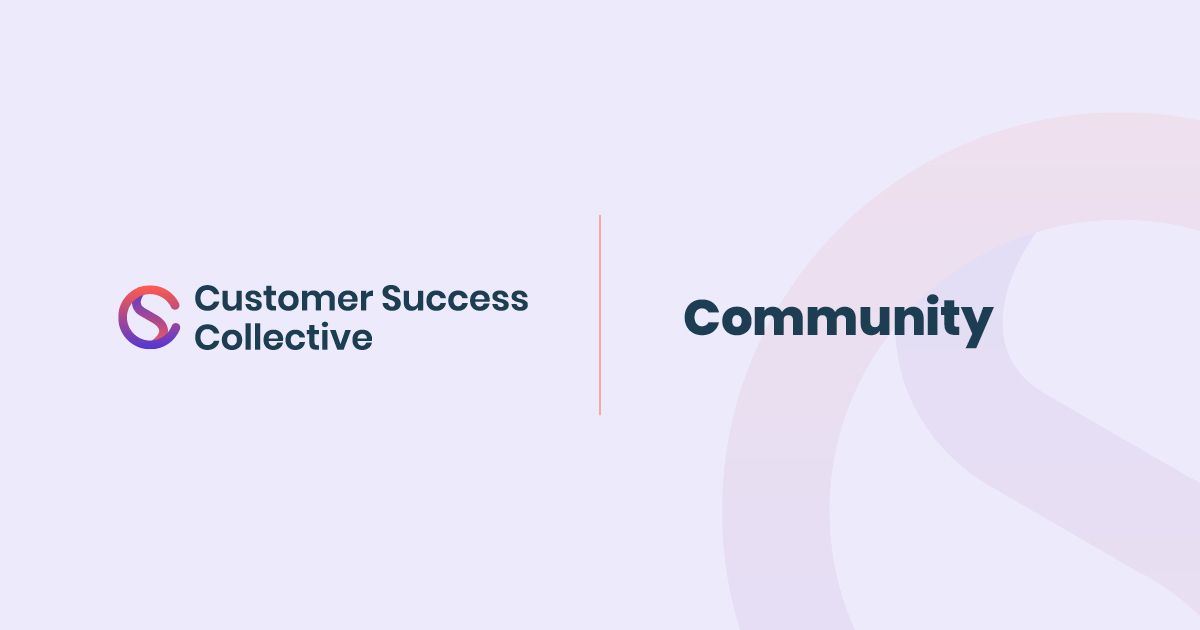 CSC: What new feedback, or different behaviors, have you noticed from UserIQ's customers since the pandemic?

BN: UserIQ customers want all of their customer data to be contained in one place. This includes what we traditionally think of as CS information (health scores, ARR, etc.), as well as support ticket history and custom data points. They no longer want to deal with the hassle of juggling multiple software solutions to piece together a full picture of their customer.
Renewals are more important today than they were 18 months ago. Our customers are realizing (and appreciating more) the benefits of customer retention. We are now all too familiar with what can happen to the economy when an unplanned event takes place.
CSC: There's an assumption that now various vaccines have been created, everything can go back to normal. However, the vaccination programs will take time to eradicate Covid-19 as the global population is vaccinated. Similarly, individual businesses can misunderstand the function of customer success, with CS teams having unrealistic goals to end churn immediately.
Much like the roadmap of the Covid-19 vaccine, do you think that there are similar expectations put on the customer success road map?
BN: This is an interesting comparison, one that I wish I thought of before we made our presentation for the Customer Success Festival!
My hope is that no CS team is expected to completely eradicate churn immediately. While our goal is to get our churn rates as low as we can, it is unlikely (and unrealistic) that CS teams will be able to put a complete stop to it. Customer success is similar to the purpose behind the Covid-19 vaccine in this regard.
Unlike a deadly disease, there is some churn that is good for an organization.
An example of positive churn would be if a company discontinues the use of a certain feature because it aligns with its business goals. Certain customers who only use said feature may go elsewhere, but in the long run, the company is cutting down on maintenance costs that were outweighing the ARR they received for it. That is a good business decision and an example of positive churn.
To summarize, the expectation for CS should be to keep renewals high and churn low, but I would caution against trying to completely eradicate churn.
CSC: If you are to look back on the last 18 months, what two things would you do differently in customer success with the power of hindsight?
BN: In April 2020, I would have put a laser focus on having a world-class, online help center. Are your articles up to date and easy to follow? Do you have videos/GIFs that can help customers solve their questions? How can you connect to more customers without taking up more of your CSMs' time?
I would have put into place a plan to use cell phones more to communicate with customers. Pre-Covid-19, people were at their desks and were easier to call and walk through issues. Now, everyone is spread out and it can be harder for CS teams to get a hold of their customer and vice versa. Policies surrounding communication via text or phone call vs. email and having to schedule a meeting are really important.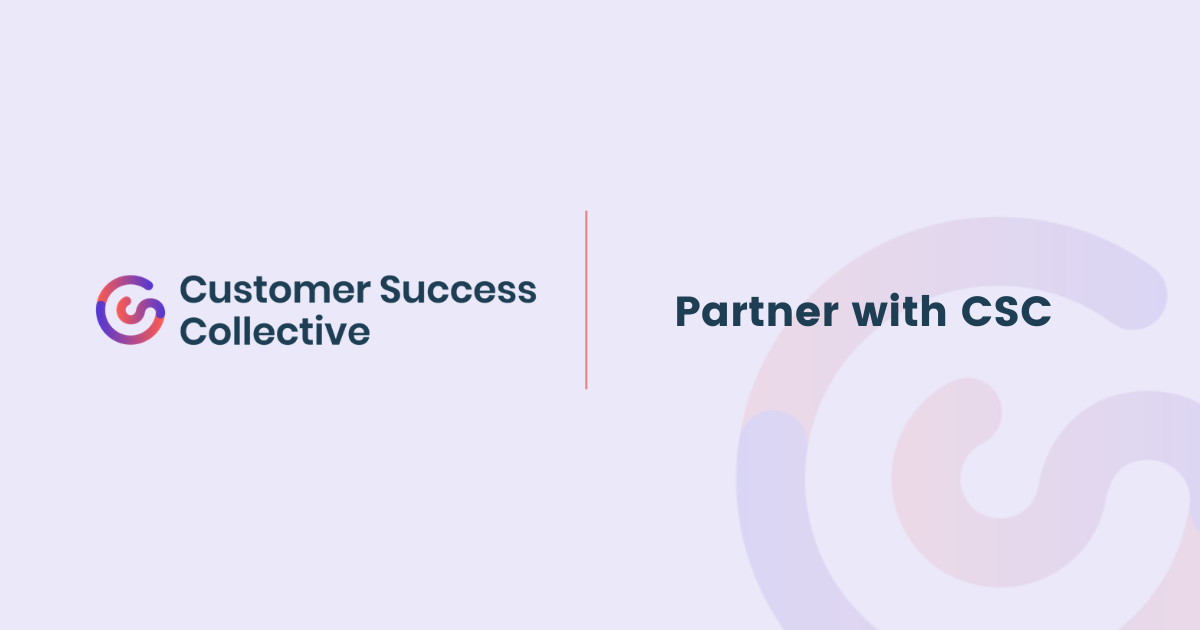 CSC: What are your predictions for customer success over the next 18 months?
BN: I have two predictions for the next 18 months:
Firstly, the CS industry will have to better refine how we become a profitable growth driver for an organization. Historically, we have, in some cases, limited our own thinking to, "I am the protector of the customer, I am to keep the churn number down".
In the next 18 months, I believe we will see this mindsight evolve to, "I am going to keep the customer and find ways to drive value that allows me to expand and bring dollars into my organization". This shift will turn our thinking from negative (fighting against churn) to positive (retention and expansion).
Secondly, I predict that features and the resulting data – historically thought of as product-related – will make an even greater impact on customer success organizations than they do today. This will allow CS organizations to take a more proactive approach to serve their customers.
These predictions can be categorized as follows:
In-app guided tours will supplement/replace in-person onboarding
Tooltips will supplement/replace support issues
Usage analytics will play a bigger role in determining the health of a customer
We have lots in store at the Customer Success Festival so don't leave it too late – grab a ticket while they're hot. 🔥
Missed Brian's presentation? We've got you covered. 😉
You can access all of the recordings of the festival with a CSC membership plan, plus tons of other exclusive content and templates.