Most people will agree that a successful customer is defined by two things: finding value in your product and reaching their intended goals with it. 💡
And for a business to have a legion of successful and happy customers, it must be doing something right, surely? This is where Rebecca Fenlon – Head of Customer Success at Cognassist – comes in.
At June 2021's Customer Success Festival, Rebecca gave a galvanized presentation that laid the foundations for a simple, yet insightful theory: successful customers drive successful companies. 💪
For Rebecca, customer-centricity propels a successful company. From your clients' point of view, they're going to feel like there's a seamless experience across all interactions. With every customer service team that they deal with, they're going to feel like each point of contact is efficient and personal.
Most importantly, they want to feel like it's easy to do business with you because they're not going to stick it out if it's not.
With a CSC membership, you can both hear the nuances of Rebecca's full talk in video and read them in article format. But for now, you can enjoy the interactive Q&A session that Rebecca participated in with her audience after her presentation. 👇
Q: Do you think CSMs should work with renewals or upsells, or concentrate more on helping clients whilst leaving the money part to sales?
A: This is a topical question. It's one that I've heard a lot, I think there are probably two branches of answers.
The first one, the one that I align more with is that if you can have a revenue driver behind your CS team, your team naturally becomes a little bit more important in your organization. I'd say that there's a real personal interest in making sure that CS teams have that revenue driver.
But I'd also suggest that if you've got the control over it, you're measured on customer retention anyway, if you're not in charge of that renewal you're suddenly handing over some of your control to other teams on your metrics that are going to be given.
The other side of the argument is that it's incredibly hard to find a skill set between someone who's got excellent sales experience plus all of the brilliant things that they need to be a good CSM. So I'm very lucky in my team, they do handle that, but that's the argument against it.
Q: What are some of your favorite tools to use to communicate with your customers to make their journey more smooth?
A: The answer aligned to the presentation is your product should be communicating with your customers, ideally. This is a real journey we're undergoing over at Cognassist at the moment. We're asking ourselves how to target and trigger those interactions based more on a product level rather than a CS level.
Because at the moment, our CSMs are very manual, and that's the reactive element. They're analyzing the data, they're seeing something's wrong, they're therefore reaching out to the customers. And we want to transition that into a product-led customer-centric approach.
In terms of actually recommending awesome tools, we've just implemented something called Get Accept which is automated document generation, mostly for the sales side, but CS is leveraging it as well for our QBR documents.
And you can send it out ahead of time, incorporate cool videos, get cool stats on what pages they spend time looking at most. I do really like that but I think my lining to the presentation question should definitely be from your own product.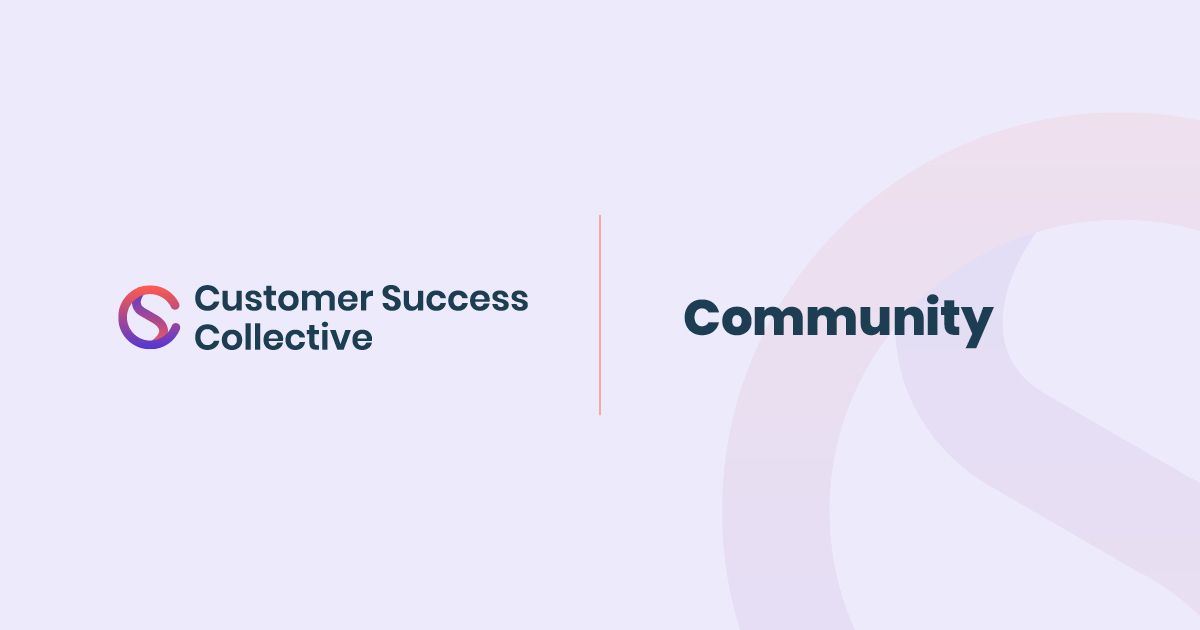 Q: I'd be interested in some tips you can share to drive a culture of accountability?
A: I think the culture of accountability aligns with the customer-centric organization, they kind of go hand in hand. I would say it does have to be top-down and ideally, you want your C-suite driving that culture of accountability.
If you are that C-suite, that's something that you have to be preaching day in, day out, incorporating the company values, all of that. If you are below that level, I do think it's really hard to drive bottom-up. To be honest, I don't really have the answer to how to drive that bottom-up.
I'd love it if anyone could share an example with me of how to do it. Because I really think it is one of those things that has to be culture-led top-down.
We hope you enjoyed that little taster, but there's plenty more where that came from.
If you want to hear more about Rebecca waxing lyrical about customer-centricity, then check out her full presentation with our membership plans.