This might sound trite, but there's nothing more important than putting the customer experience at the center of your business decisions. It will improve your reputation, grow your revenue, and help you retain both your clients and your teams.
So how can you achieve all this? By building a customer success (CS) team that approaches the customer experience with empathy and curiosity.
Contrary to popular belief, customer success is not only for SaaS companies. Every customer success person I've met has come to this discipline because they like helping others. They're data-driven and analytical for sure, but more than that, they want to make the customer the hero. That's gold for any organization – SaaS or not.
Comparing customer success in a SaaS company versus a non-SaaS company.
There are a few misconceptions about customer success outside of SaaS. A big one is that we're not sophisticated. Maybe we don't have tech products that automatically spew out data into beautiful dashboards, but just like CS functions in SaaS organizations, we're data-driven, and we're using that data to make business decisions – there's a lot we can do even with simple tools.
You might be surprised to learn that there are more similarities than differences between how customer success traditionally operates in SaaS businesses and how it operates in non-SaaS businesses.
At Beyond BookSmart, we have a membership-ish model. Much like in a SaaS company, our CS function focuses on delivering an efficient and thorough onboarding experience, driving customer lifetime value, retaining customers through trust, and helping customers reach their goals.
Whether you're in SaaS or not and whether you're selling to businesses or consumers, it's essential to keep in mind that the sale is emotional for the buyer. They've staked their money and maybe even their reputation on it – they might have had to convince a lot of people before they were able to make that purchase. My focus is on making sure that pays off for them. I want to make the customer the hero at their job or in their home.

CS's role in customer stories and referrals
In my role at Beyond BookSmart, I'm always on the lookout for people willing to share their stories, so I spend a good part of my day calling customers. I talked to a dad yesterday who told me all about the amazing progress his daughter had made thanks to our coaching. That gave a boost to my marketing team, who were then able to turn that story into a testimonial that might help prospective customers.
Many customer success people would agree that while the story the numbers tell is important, the customer's story is even more so. In my CS function, we have access to incredible customer stories, and it couldn't be more natural for us to capture them and share them with the world. A company with a tech product might not have such easy access to these kinds of stories because they're so focused on the data coming from the tech.
Because we know that referred clients are the best kinds of clients, we've also created a word-of-mouth campaign, which we're testing out now. If a client tells somebody about us, we'll give them a free session of coaching. I'm super excited to measure the uptake of that program.
The customer success metrics that matter
When it comes to metrics, we're looking at a lot of the same ones that SaaS companies are looking at, but perhaps with more of a focus on interactions with customers. We measure churn, of course; we also have a customer health framework, which I've built around four main metrics:
Product usage
Outcomes
Net Promoter Scores
Interactions
Let me tell you a little more about the interactions metric. I want to know whether we've interacted with that customer in a meaningful way in the last 90 days. If a customer hasn't come into our world in that time, that's a blind spot for us. They could just be chugging along and happy-ish, or they might be just holding back. Either way, we want to know about it.
This framework is like a barometer for us right now. We're still trying to crack the nut of how customer satisfaction relates to outcomes. We've got all this data beautifully arranged in charts and graphs; now we need to make sure we're tying it to the different stages of the customer journey.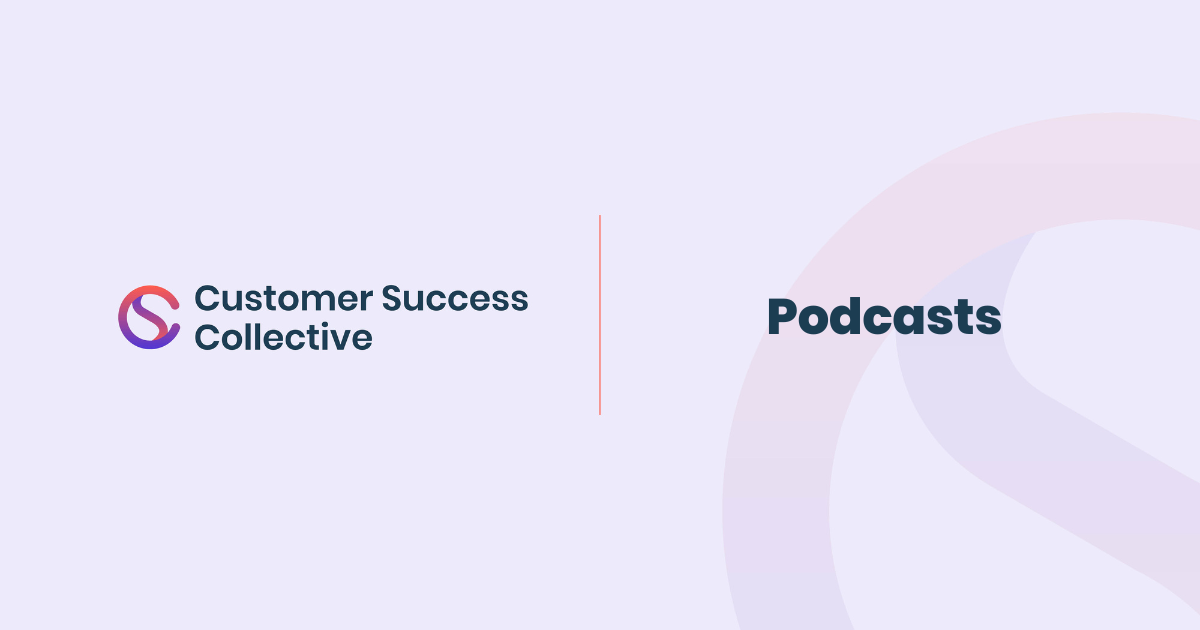 Is it time to create a customer success function in your company?
If you don't have anyone in your company other than the CEO obsessing over your customers that's a major blind spot, and it might be time to bring in a CS function. While marketing is creating your ideal customer profile, you need customer success to be the source of truth about your customer, so you want to hire people who will represent your customer voice authentically – maybe even a former or current client who's used your product and believes in your mission.
Also, keep in mind that sometimes your baby's just not as cute as you think it is. You also need to give the customer success person permission to fearlessly tell you what you need to hear.
Now, I did not build our customer success function all by myself. I partnered with my sales leader, the marketing leader, and the product development team. We each touch the customer in our own way, and I'm essentially a mirror and a mouthpiece for our customers. We had to be in lockstep for me to be successful, so bringing all of our functions together was imperative.
As you start building your CS team, make sure you align all your teams around it too.
---
This article was transcribed from an episode of our podcast, CS School.
If you enjoyed this article, you'd better check out the rest of our catalog.🎙