I'm going to be forthright: the world we're living in can no longer exist without an excellent customer experience. It sounds harsh, but it's now a reality.
Many organizations fail due to their inability to deliver seamless customer experiences. We've seen an explosion of content, tools, and innovation all aimed at not only providing the advertised product or service but also in delivering the best possible experience.
Customer experience has evolved to become the status quo in our daily lives.
What we're noticing more and more is the way customer experience is delivered plays an increasingly vital role for any business. If a customer doesn't find any value in the product or service they've bought, they're not going to do business with that company again. It's simple. Ultimately it boils down, especially in the B2B world, to a lack of collaborative relationships, both internally and externally.
Businesses as a whole need to reassess their collaboration methods to fully unlock their potential.
In this article, I'm going to discuss how collaboration should be at the heart of your customer success efforts, specifically:
How CSMs can partner with customers collaboratively
A case study of a successful CSM and customer collaboration
How to create a culture of collaboration within your company
How to capitalize on your cross-departmental collaboration for a positive customer experience

🎪
If you'd like to learn more about how to maximize your creativity as a CSM to drive positive customer experiences, then make sure you catch up on Karim's presentation at
Customer Success Festival in Amsterdam
.
How? With a
Customer Success Collective
membership plan
filled with white-hot insights like this!
Three easy-win strategies for collaborating with customers to enhance their experiences
In today's business world, we have almost all the means to have meaningful discussions with our customers, based on solution adoption data and predictive trend analysis.
While millions of data points might complement customer discussions and provide measurable insights, they'll never substitute the human skills needed to develop a lasting customer experience.

I'm going to share some of my key strategies which revolve around customer awareness, the thirst to research to help understand your customers, and lastly to consolidate the accumulated knowledge into actionable items for further collaboration moments. 👇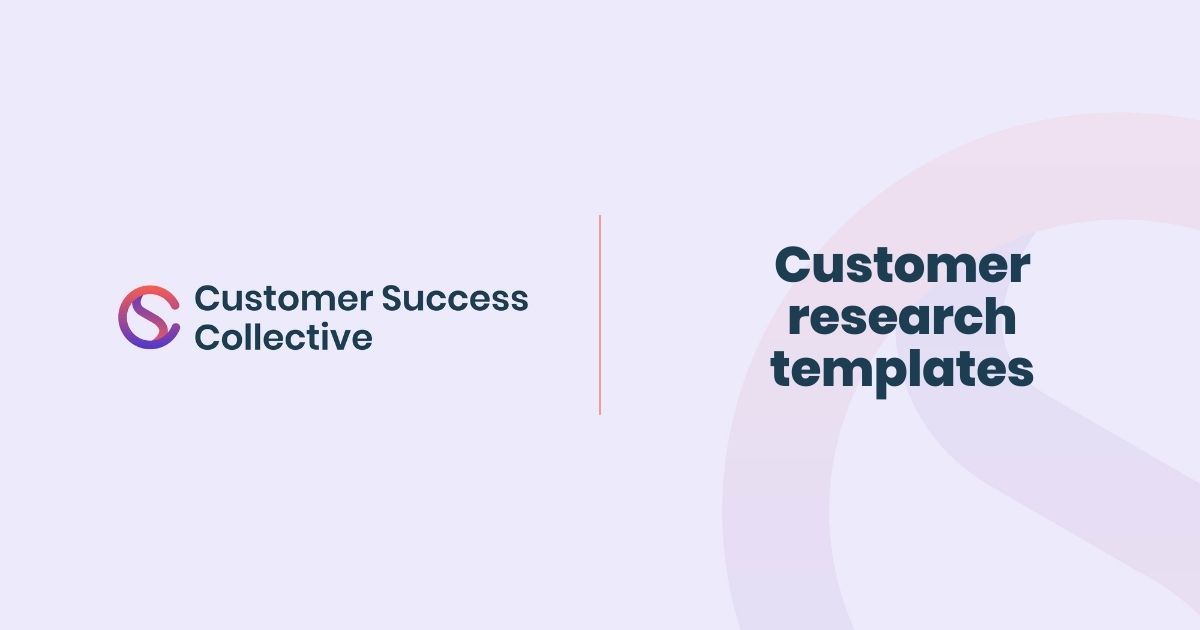 1. Customer intelligence
First of all, I think a lasting and good first impression will define whether or not a customer will trust you during future collaboration efforts so it's vital you give them all the reasons to invest time in communicating with you.
It's critical to be well prepared on your first encounter(s) with strategic business and technical stakeholders. I don't just mean being briefed internally – that's the bare minimum. You should also conduct your own research on your customer's challenges and by preparing your conversation around those topics and how you plan to solve them, together with your customer peers.
2. Customer research and empathy
The power of open, but targeted, questions are often underrated. Asking questions that don't end up with a "yes" or "no" will provide you with the much-needed ammunition to feed your customer conversations, and help you gain more insights, which will, in turn, help you define a strategy with your customers.
Here are two of my top tips:
1️⃣ Employ empathy to show you understand a customer's situation, and use it to brainstorm ways to solve their challenges. Value-based conversations provide considerably more output than pure solution or feature-based discussions.
2️⃣ Leverage all your available tools including data insights, customer research, infographics and also AI, to complement your current account awareness.
3. Translate accumulated knowledge into actionable items
As you nurture those conversations, focus on your active listening skills and don't be shy of taking many notes.
I usually write down all of my notes in my preferred online (and fully integrated) notebook app and send all minutes, including actions, reminders, and follow-up call invitations along with any prepared decks right after my customer meetings. It saves me time and leaves a lasting impression on your peers and stakeholders as you invoke trust in them.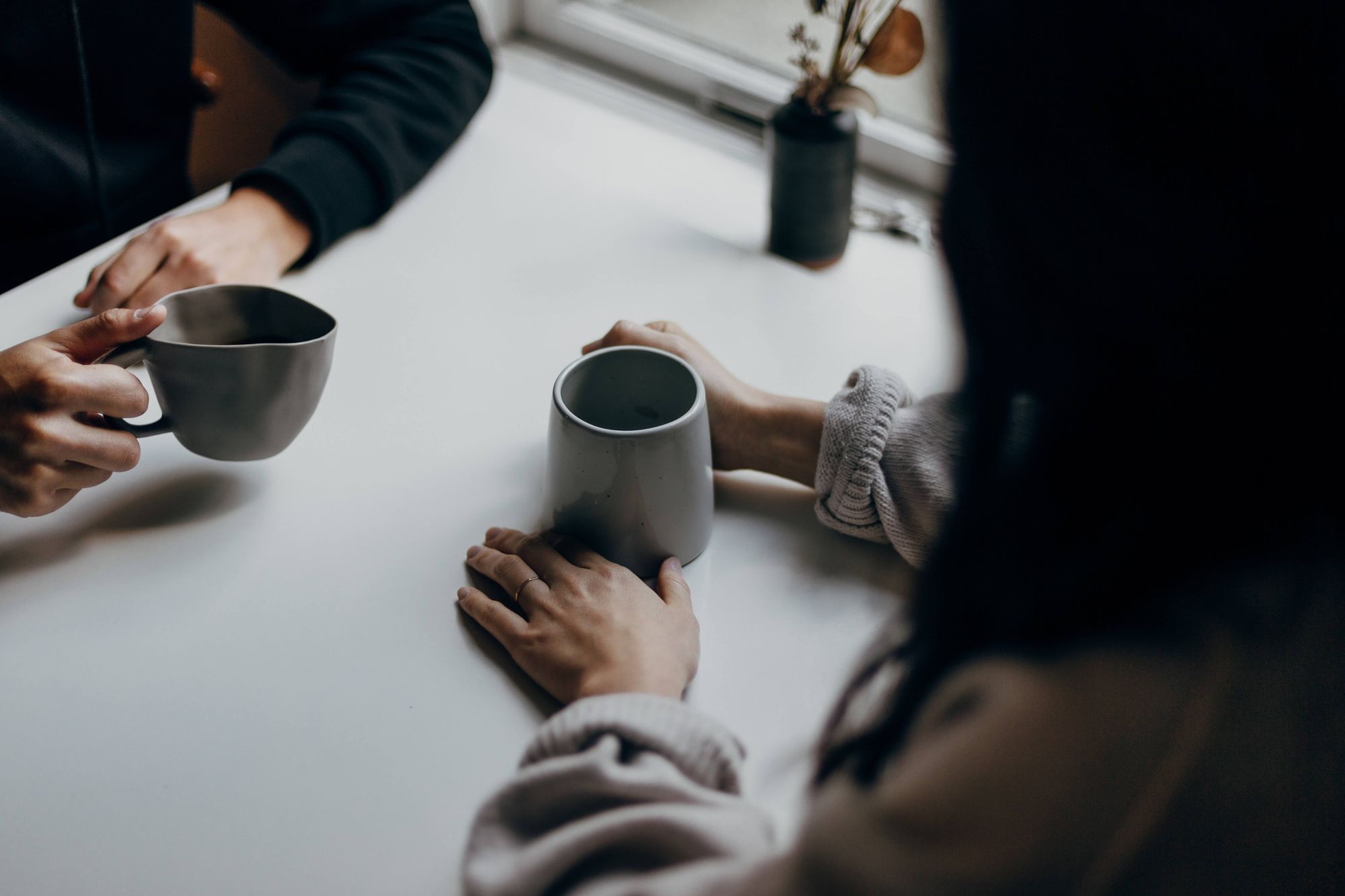 When preparing your decks for introductions, leverage your key resources wisely. Don't overthrow your customer with information.
What I usually do is develop a deck with all of my slides containing all the information I accumulated (stakeholders mapping, SWOT analysis, strategic goals, maturity assessments – you name it!) then hide most of the slides to keep five to seven of them for my first conversation. I know the other slides will come in handy during a future meeting, so I hide them. Here again, I save time and work for the longer term.
Last but not least, use one creative slide telling about yourself. Go out of format, i.e. your template, as you should sometimes get out of the box to reach a positive goal. Make them remember their first meeting with you, with an icebreaker, a story about yourself. Put a smile on people's faces.
With the above key ingredients, customers are more likely to trust you, dramatically increase their engagement and continuity, and be far keener to collaborate with you, resulting in an enhanced customer experience.
Creating a collaborative culture within your company
When it comes to fostering creativity and innovation in new initiatives to enhance the customer experience, you need to look at it first from a human perspective.
It's vital that we apply our human skill sets to prevent us from falling into cognitive bias, and by this, I mean where we make decisions or take action in an unknowingly irrational way. It's far from easy, as all humans respond differently to various interpersonal and professional situations. But I think it should be a lifetime challenge to learn to collaborate with colleagues, customers, family and friends without discrediting each other.
Additionally, it's vital to nurture an open communications and collaboration platform where cross-disciplinary employees worldwide can contribute their ideas, thoughts, and concerns.
While you're at it, throw in the when-needed brainstorming sessions for your internal peers or your customers. These can be short but still, highly efficient practices to pinpoint the source of challenges and identify solutions paths. A SWOT analysis, for instance, can be undertaken in less than half an hour and it'll provide you, your peers, and your customers with a lifetime of benefits and a wealth of information that can be actioned on.
Capture meeting notes
Capturing meeting notes is a great tool to avoid misunderstandings and to keep continuity in the way you interact with your internal peers and customers. It also adds a sense of satisfaction and achievement when you and your collaborators (internal and external) tick off all of the agreed actions, timelines, and other critical info.
I use MS Teams for each of my high-profile accounts needing strong alignment, sponsorship, and visibility where I track all of my communication and task-planning items. The transparency of such tools makes it easier for others to collaborate, too.
Depending on the topic or audience, allow for anonymous feedback rounds. It works very well during customer workshops (e.g. maturity assessment workshops) where different roles are gathered at the same virtual table and have an opportunity to speak up and share what's on their mind. It doesn't always have to be anonymous but the option exists, depending on the internal/external dynamics.
I'd also suggest that you capture your meeting notes in a structured way and ask your meeting collaborators – whether internal or external – to review or execute the agreed actions. Me personally? I use MS OneNote for all of my meetings as it integrates flawlessly with my Outlook calendar, email, Excel, and other apps.

How to capitalize off cross-departmental collaboration for a positive customer experience
Collaboration within departments is an absolute must, after all, no person is an island. If you're not communicating creatively with your colleagues, it'll have a negative knock-on effect on your customer's experience.
My favorite option here is also making use of video or storytelling techniques in order to showcase your collaborative work with your peers and customers. Using video is a great accelerator in upping the spirits, for all involved. I've recently brought to life my own CSM TV channel where I document our internal wins, events and customer collaboration opportunities. It's a great way to provide internal exposure of our teamwork wins!
1. Regular and consistent meetings
My success formula is simple: have a good balance of regular and consistent meetings with internal and external teams. These meetings can, of course, be on-site and/or virtual ways to engage with each other.
Nothing creative, disruptive, or meaningful came out of someone sitting by themselves. Humans are at their best when working together, and the same is true for business. I believe in the principle of learning from each other. While you'll no doubt have great knowledge to contribute, you'll be surprised how much you can learn from others, too.
I'm a big proponent of driving strategic relationships and/or solution-driven adoption efforts to primarily bring internal and external stakeholders together to the same table. After strategic goals have been defined, I then lead individual workshops with the subject matter experts to execute the strategy.
As a CSM, it's worth remembering to be strategic with your relationships and surround yourself with those who can contribute to the success of your customer. If you need to strengthen the onboarding process and tighten that sales-to-customer-success handover – speak to your sales, solutions consulting and professional services teams!
These people ultimately have the exact same goal as you (yet different KPIs), and they'll no doubt have some valuable insights that you may have missed driving solo. Just remember to celebrate your wins with them and include them in your customer success stories or highlights.
Again, I create short video clips as my communication to the rest of the business, but it can be anything, from a group-messaging app to your internal social network post, or sometimes even just a postcard to say, "Thanks."
2. Listen
If you're wanting to tweak your own processes and head in the right direction of collaboration to foster positive customer experiences, you can't go wrong with being a good listener. It's the big one, the ultimate "soft skill" for customer success. Utilize empathy in your conversations and never stop asking open questions to get to the bottom of a topic.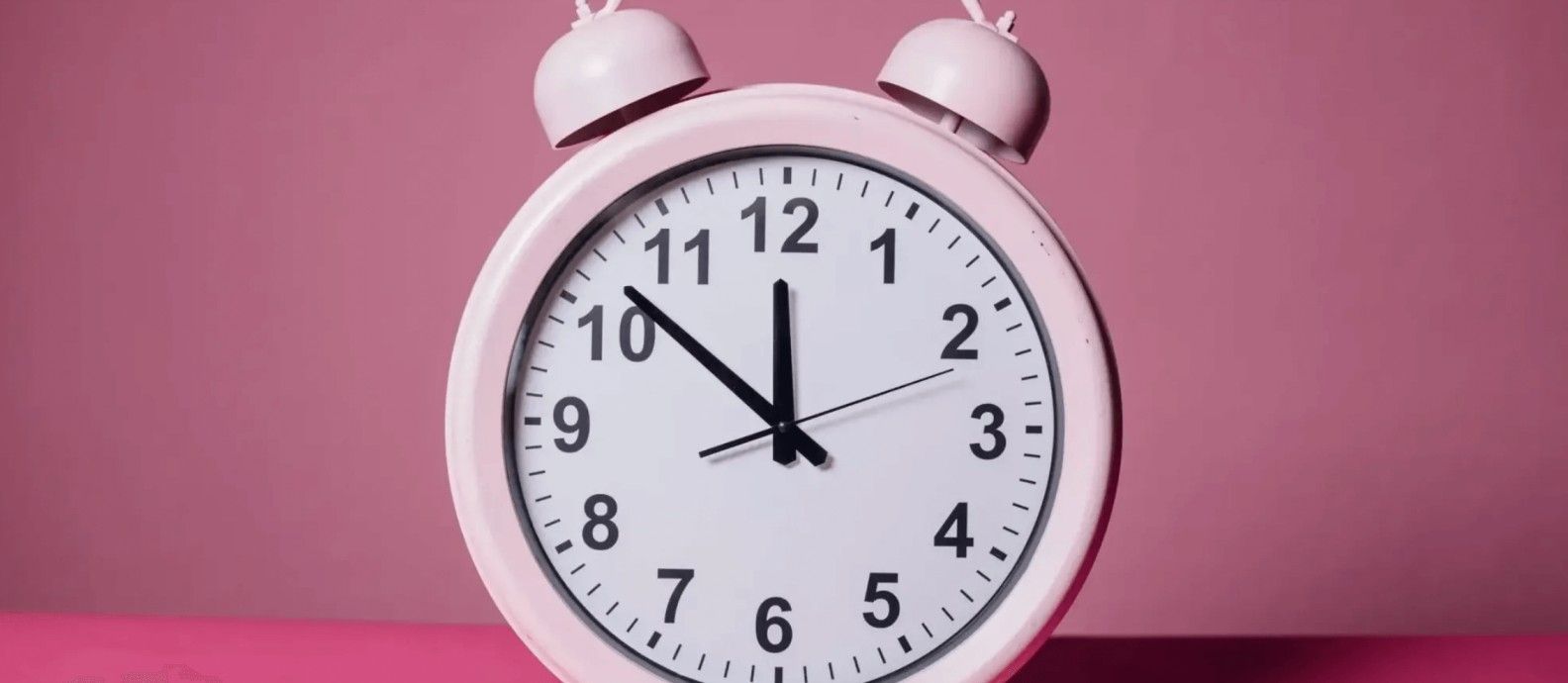 3. Self-organization
Capture your internal meeting minutes to keep a record of what's been said and what are the agreed action items. The above will create continuity, trust, and accelerated momentum in any interactions you might have.
4. Utilize available tools
Interactive, collaborative tools are a great way to channel creativity juices amongst your colleagues. I've had great success with whiteboard applications for ideation or brainstorming purposes.
There are many tools out there that enable virtual and hybrid collaboration, such as MS Teams, Miro, Slack, etc. My advice is to use them as much as you can, as they help bring structure into your workflow and they become instant means to document ideas, and innovative cycles.
Case study: Customer collaboration
Okay, it might be helpful to provide a case study of how collaboration between myself and a customer resulted in an improved customer experience.
When onboarding two of my customers at Adobe, I'd previously been made aware that these customers were precariously situated – they were in a pretty bad spot in terms of potential renewal outlook or engagement.
One of them even warned me they were about to cancel the existing contract. I know right – the stuff of nightmares. While this would've ordinarily made me nervous, I then invested myself in cultivating this relationship for several years. The outcome? Not only was the relationship fully restored, but we also developed them from minor footprint customers to multi-million dollar partnerships!

This wasn't just a fluke or a one-off, this is what we should've been aiming for in the first place, what we should always strive for – a strong partnership. Yes, the multi-million dollar partnership was certainly a welcomed plus, but generally strong financial results will evolve as a natural cause.
For another one of my recently assigned customers, my team and I managed to turn around a dire situation into an opportunity for accelerated deployment of our solutions within their business. What did this mean?
Well, through the power of teamwork, we were able to decrease the customer's time to engage with their partners and we had agreements signed between them in record time. It took almost a whole year of dedicated trust-building, regular communication, and engagement to get there, which does sound like a hard graft!
Now, we're confident they not only have the foundation in place to respond quickly to fluctuating world situations, but they're also in a great spot to further automate their processes thanks to our solutions.
Again here the key was to engage not only with those customers but to leverage all resources and teams you have available to aim for that success.
Case study: Cross-departmental collaboration
A few years ago, I was once assigned to one of the most difficult, very siloed strategic accounts to handle – from a relationship and time-effort perspective. This was a big client whose chief function was to save lives worldwide. To say it was a challenge would be an understatement!
Here's some context: their renewal prediction was poor and the chances of us dropping their account in favor of another customer needing acute attention, well – they were surmounting.
What did I do? Through establishing a constant engagement from the start and creating an internal success framework consisting of bi-weekly cross-regional strategic account stand-up meetings, we regained a grip on the account and literally transformed it. Fast forward a few years, and it turned into a multi-million dollar partnership.
Sure, the road was certainly not without hurdles, but it was one of the most strategic accounts that we can say, hand on heart, through teamwork, we helped a strategic customer in its quest of saving lives worldwide. That makes me proud to have achieved it.
Carry on learning
Have you wanted to learn how to work more collaboratively, but haven't quite had the right knowledge to put those aspirations into practice?
You're in for a treat. This article is just the tip of the iceberg of customer experience treats we have in store for you.
On May 10, 2023, Karim is coming to Amsterdam to present a session on "Elevating customer experiences through efficient collaboration, creativity, and disruptive practices."
Yep, it's going to be an unmissable deep dive into the topics in this article… and then some.
You're guaranteed to leave Karim's session with a new-found inspiration, brimming with ideas to take back to your own organization. So, what are you waiting for? Find out all the event details and grab your pass while you still can!