When we looked at the results of our Tools of Choice 2022 report, we discovered that a whopping 88% of CS practitioners use a tool to segment their different types of customers.
Out of all of these people who use a segmentation tool, nearly half of this amount revealed that this tool was one of the top three they used on a daily basis.
What is customer segmentation?
Sometimes to see the big picture at full capacity you need to break things down into bitesize pieces to retrieve the good stuff.
The same principles can be applied in all aspects of business, often referred to as psychographic, or customer segmentation. This process divides a company's customers into clusters, or groups, that have similar attributes and can be targeted in a similar way.
Segmenting your customers is a critical part of ensuring the information you share is relevant to them. By finding out individual customer characteristics, you can tailor your company's guidance to each individual.
It's personal, it's authentic and it helps give the customer what they want.
When you group customers, you're giving them a user experience tailored to their needs, background, and goals. But what happens if you group the wrong types of customers together?  
You run the risk of delivering the wrong information to the wrong type of customers. Not only can this be embarrassing on your part, but this confusion could damage your brand authority and lead to customer churn. (Yikes, indeed...)
With the right software in your toolbelt, this gruesome scenario can remain firmly hypothetical. In fact, having a top-quality software solution to hand can not only prevent any unwanted mixed messaging, but it can also point out relevant features to the user and aid their journey to fulfill their goals.
---
Gainsight
Gainsight takes the lead as our survey participants' most beloved tool for customer segmentation. In its CS product, Gainsight triumphs at identifying at-risk accounts, managing CS processes, and proactively addressing customer challenges all from an intuitive user interface.
For its CS platform, Gainsight doesn't offer a pricing plan; you'll have to get a quote for your business through its website.
Available only via a custom quote.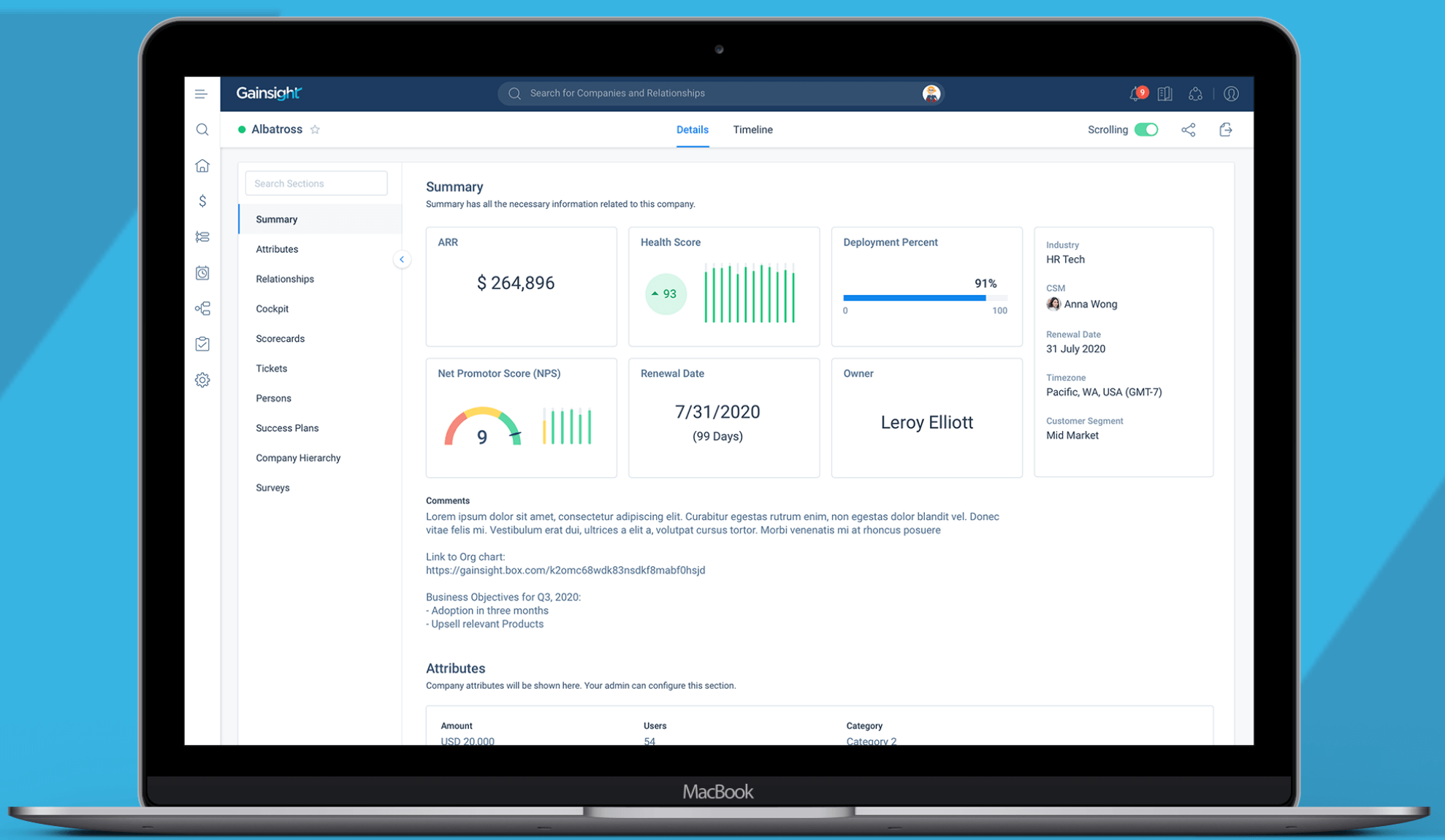 How can you segment your customer base with Gainsight?
Gainsight allows customer success teams to segment customers based on a variety of factors, such as product usage, customer health, and engagement levels. For example, a customer success team could use Gainsight to segment customers based on their engagement with certain features or their likelihood to renew their subscription
---
Intercom
Our trusty 'jack of all trades and master of all' software platform, Intercom, delivers once again as one of our most popular tools for dividing and conquering its customer base (we're kidding on the conquer part!).
For example, Intercom lets users filter and segment-specific groups of customers based on their common characteristics, so you can send them targeted messages. Pretty neat, huh?
Available only via a custom quote.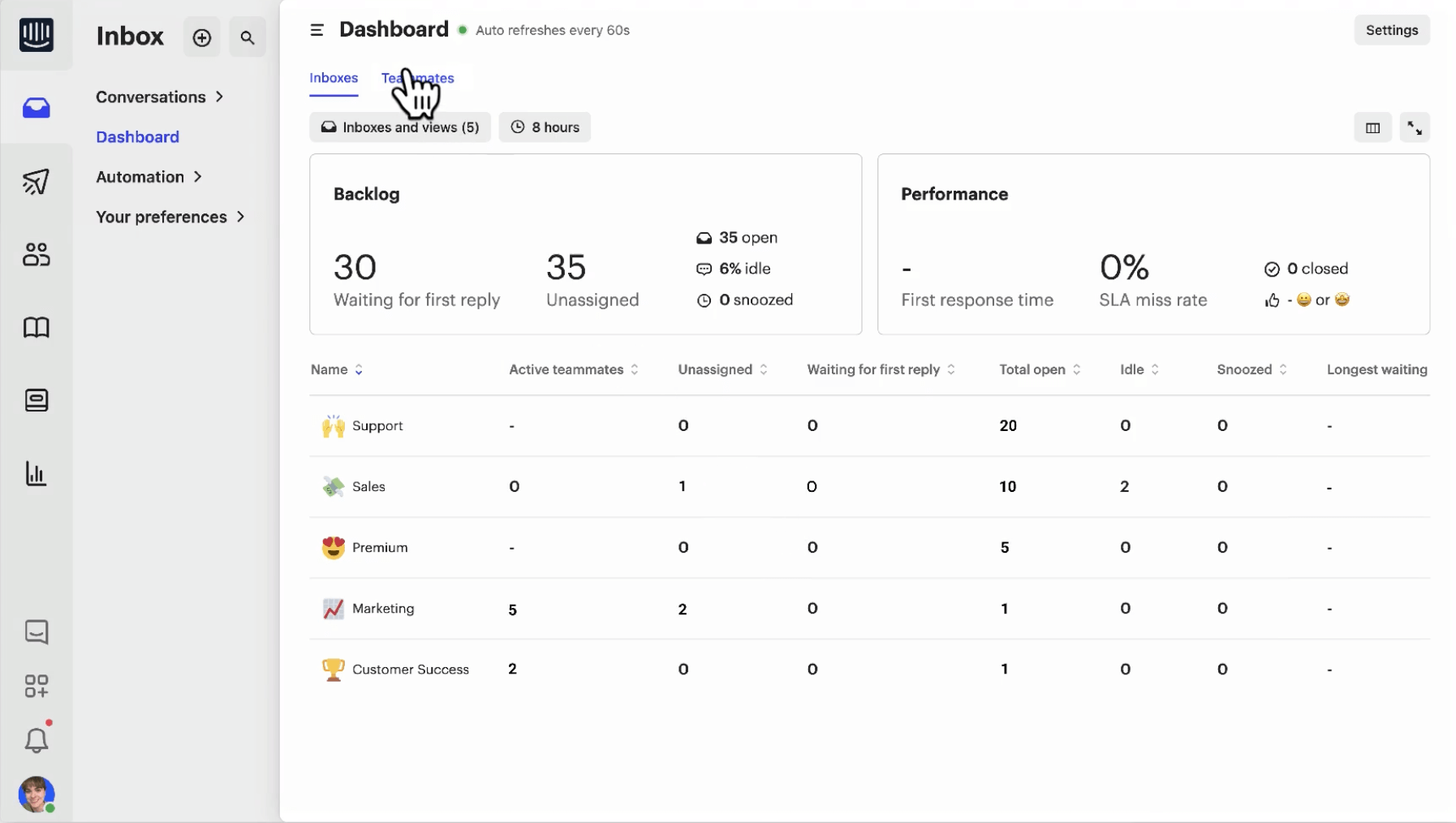 How can you segment your customer base with Intercom?
Intercom offers a variety of segmentation options, such as segmenting based on user behavior or attributes like location, device, and language. A company could use Intercom to segment customers by their purchase history or by their interaction with certain parts of the website or app.
---
Google Sheets
Trusty Google Sheets, eh? Google Sheets is a spreadsheet tool part of Google Workplace, a collection of cloud-based tools that allow collaboration and productivity through apps traditionally associated with Microsoft Office i.e. Word, Powerpoint, Outlook, etc.
Functioning almost identically to its Windows counterpart, Excel, Google Sheets allows its users to store and analyze data and compartmentalize its users into segments from anywhere in real time. And the two best things about Google Sheets?
Compared to Microsoft Office, Sheets is heaps easier to share and collaborate in real-time with colleagues – just send them an invite to your particular sheet or drop them the URL link.
The second? It's completely free – all you have to do is create a Google account and you're good to go!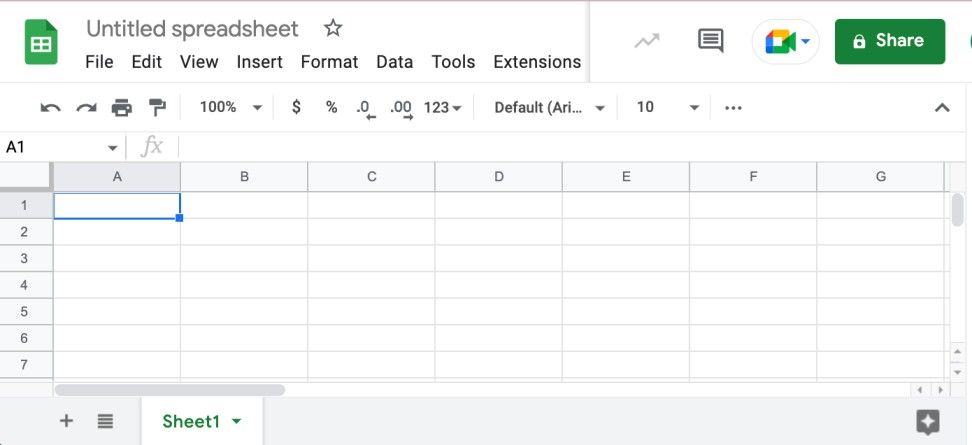 How can you segment your customer base with Google Sheets?
While Google Sheets is not a customer success-specific tool, it can be used to analyze customer data and segment customers accordingly. For example, a company could use Google Sheets to create a customer segmentation chart based on customer demographics, purchase history, or customer feedback.
---
Looker
Looker connects multiple data sources so every department can access the numbers they need without compromising on transparency, security, or privacy. You choose your database, cloud, and workflow, then Looker gets you up and running in a matter of days and presents data visualizations exactly when you need them. Another great thing about Looker? You can integrate it with tons of other platforms, including Google Workplace.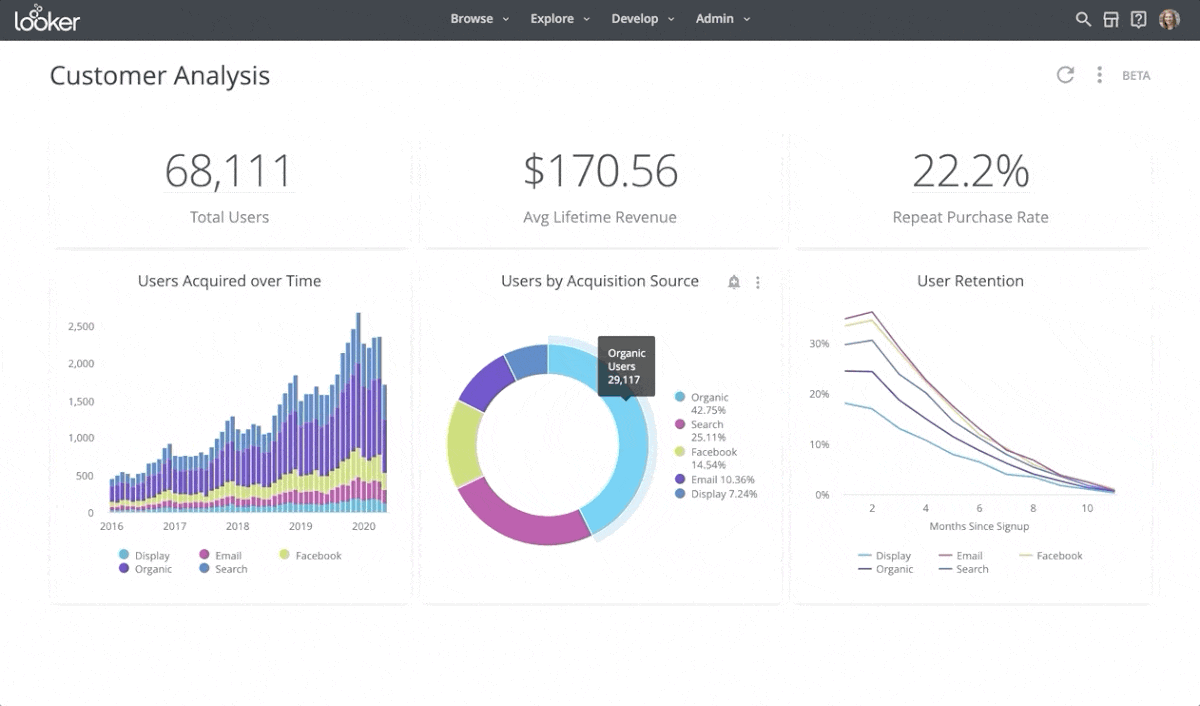 How can you segment your customer base with Looker?
Looker is a business intelligence tool that can be used for customer segmentation by providing insights into customer behavior and preferences. Looker can be used to segment customers by their purchase history, product preferences, or by how frequently they engage with the company.
Price: Available only via a custom quote.
---
Catalyst
Catalyst's customer success platform offers its users a 360˚ view of its customers, their usage, and engagement in one central place. It consolidates your customer data ready for your team to segment it to whatever criteria you see fit. Catalyst's biggest selling point is its seamless UI, allowing you to filter any data point from your integrations including title, role, location, last login, product usage metrics, and more.
Catalyst also offers the ability to report, and monitor the customer's health, identify at-risk hazards, and a non-technical view of your product's usage and engagement.

How can you segment your customer base with Catalyst?
Catalyst is a tool that allows customer success teams to track customer progress and segment customers based on milestones or achievements. For example, a customer success team could use Catalyst to segment customers based on their progress through the onboarding process or by their usage of certain product features.
Price: Available only via a custom quote.
---
Mixpanel
Mixpanel hand-delivers real-time data so you can see how it performs against key metrics over time, pinpoint trends, understand what's causing them, and employ initiatives to engage, retain and convert. It uses things like correlation analysis and look-alike modeling to dive into the numbers and then prompts you to set improvement goals and create and test your hypothesis.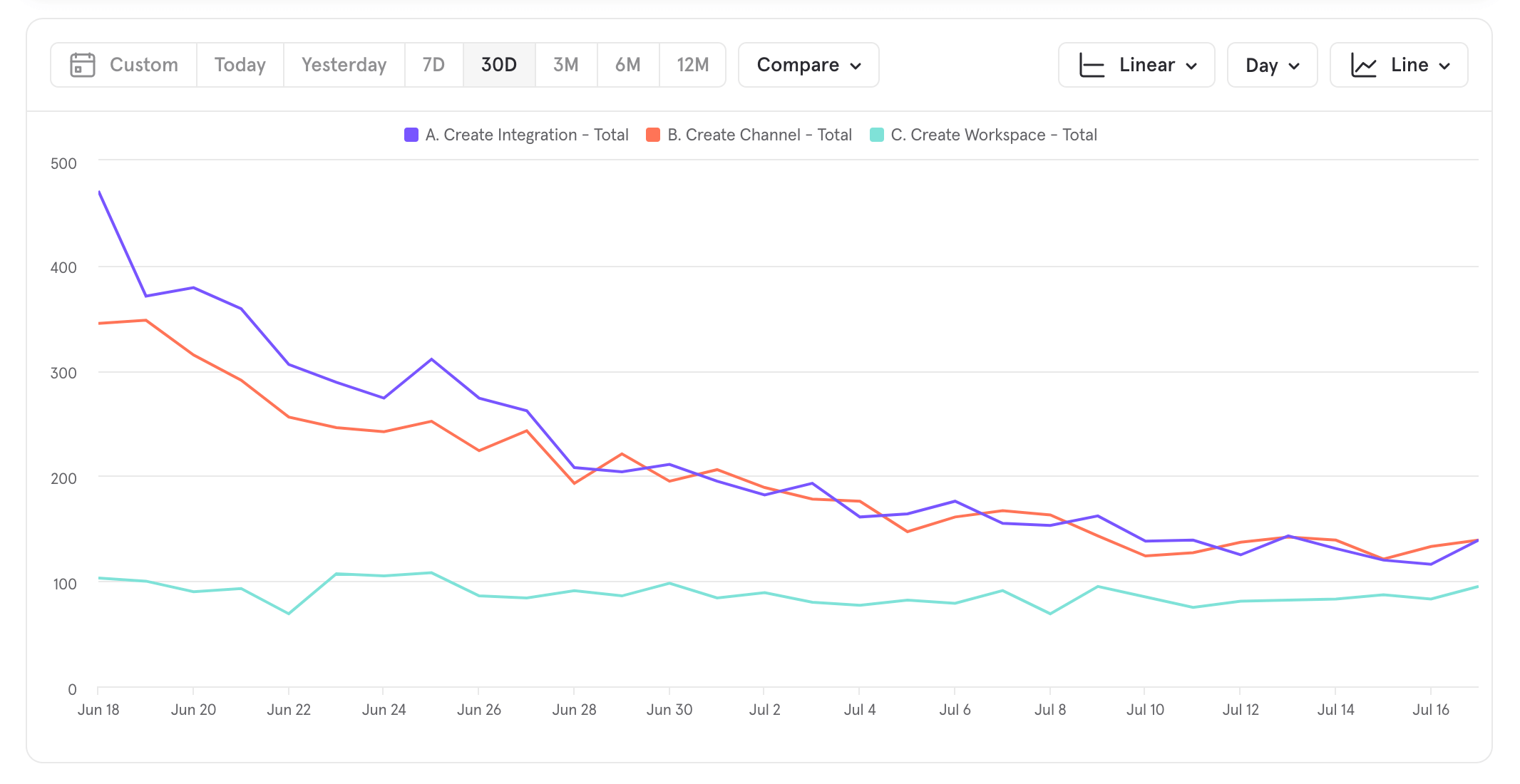 How can you segment your customer base with Mixpanel?
Mixpanel provides analytics and insights on customer behavior that can be used for segmentation purposes. For example, a company could use Mixpanel to segment its customers based on how often they use a certain feature or by their engagement levels with the product. Mixpanel also allows for cohort analysis, which can be used to segment customers by their behavior over time.
Price: Available only via a custom quote.
---
If you liked this article, have a read of our full Tools of Choice 2022 report to find out what other software solutions customer success professionals use for counteracting customer churn, onboarding new customers, and for collating customer feedback.