Client onboarding is usually the first big test of your company's dedication to customer experience and success. It's your chance to prove that you can deliver everything the sales team promised and provide meaningful support to your clients.
Efficiency is key here — the sooner you can get your product fully integrated into a customer's workflow (initial time to value), the sooner they can see a tangible return on their investment. Automating your client onboarding process is the key to your team's efficiency.
However, it's not enough to save time during onboarding. If you check off all the implementation boxes but your customer still doesn't feel comfortable using your product or accessing all the features, they're not set up for success. You haven't delivered all the promised benefits — and you've increased the risk of churn.
The vast majority of customers will leave due to a poor customer experience. And many customers will leave if you don't adequately train them to use your products to their full potential.
What decreases the efficacy of client onboarding? Mistakes. Delays. Miscommunications and accidental oversights. And what can help you overcome all of these challenges? Automation.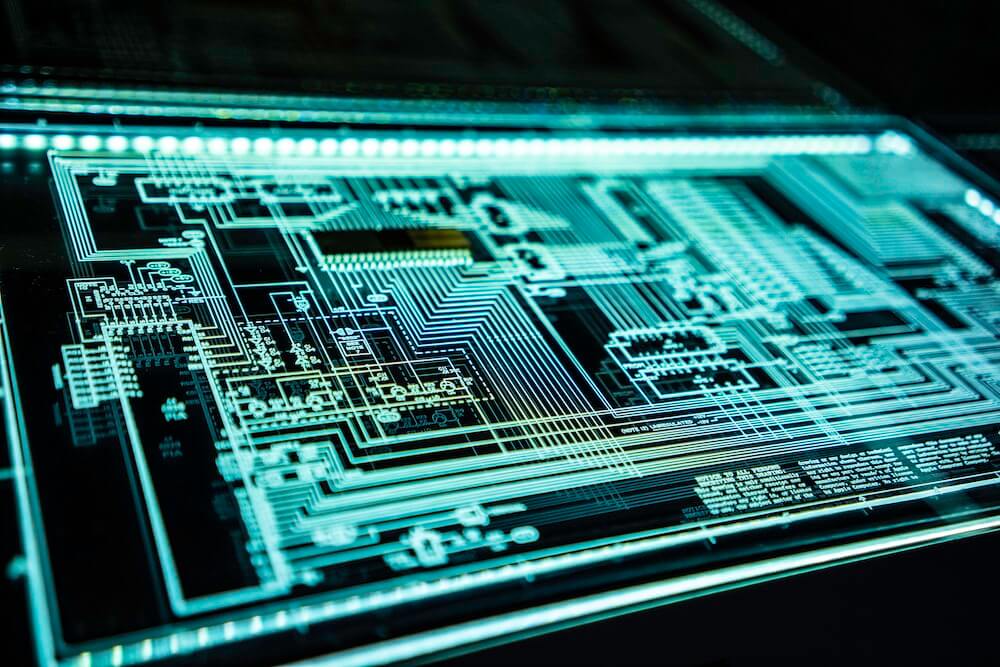 How can automation help with client onboarding?
Automation can address both key aspects of onboarding: efficiency and efficacy. Let's look at efficiency first.
Automation improves task and project management
Oftentimes, the client onboarding process is inefficient because of poor project management. There are many tasks to get through, and most of them are dependent on others. Without a good task management system, it's easy for small delays to turn into cascading problems very quickly. Automating various aspects of project management, such as task notifications, communications, and dependencies, can make the entire process more efficient.
Automation reduces or eliminates human error
Automation can also support a more effective onboarding process. Repetitive tasks are often beset by human mistakes, which automation fixes. Additionally, automating your client training process ensures that customers complete onboarding with all the knowledge they need.
Top 6 benefits of automating client onboarding
You can expect many advantages when you automate your client onboarding process.
1. Better scalability
Automating manual processes prepares your team to scale quickly and effectively. You don't have to spend as much time training new employees on all the little details. Plus, a significant increase in the number of tasks doesn't impact an automated system like it does a human team member.
2. Easier time management
Automating time-consuming tasks like sending status update emails and forwarding training materials saves your team members a lot of time. It's easier for them to gauge the amount of time they actually have to dedicate to their onboarding tasks and adjust their daily schedules accordingly.
3. Better resource allocation
Automation can greatly reduce the workload on your onboarding team and project manager. In fact, GUIDEcx gives project managers an average of four times more capacity! Customer onboarding software can help you track and manage team member capacity so you can maximize internal resources.
4. Improved customer experience
An automated process makes the initial onboarding connection smoother for the customer — which can boost customer success rates. For example, if your welcome emails are automated, the customer can receive their first onboarding message as soon as they finalize their contract — they don't have to wait for a member of your onboarding team to send a personal email manually.
Additional automated messages can guide the customer through their tasks, helping them get things done quickly and feel confident about their ability to use your products.
5. Faster training and implementation
Automation makes it easier to train your customers to use your products. For example, you can automatically send different training videos at certain points in the onboarding process, giving the customer the resources they need to teach themselves or answer basic questions before reaching out to your team.
6. Personalized service
A standardized/templatized onboarding process is the foundation for automation. Once you have that, it's easy for automation to create a personalized experience for each customer.
Personalization may be as "simple" as automatically incorporating their logos, fonts, and brand colors in their onboarding documents. Or it may be more complex, like modifying steps in the onboarding journey to address a customer's specific needs and resources.
So how do you know where to automate? Walk through your entire onboarding process from start to finish and find areas with repetitive, time-consuming manual tasks. These aspects will benefit the most from automation.
Let's look at each part of a typical onboarding experience and find potential applications for automation.

How to automate phase one of client onboarding: kickoff
This first part of the client onboarding process involves identifying the participants (in your organization and your customers'), creating the onboarding project plan, and ensuring that everyone understands their roles and responsibilities. It may also involve signing paperwork/documentation, providing initial training, and ingesting new users into your system.
1. Project creation
If you have a standardized onboarding process, automating things for each new client is easy. For example, our GUIDEcx platform uses smart integrations to automatically create the onboarding project as soon as a new contract is signed. You can create a unique onboarding template for each different service or product you offer, making it even easier to get the onboarding process up and running quickly.
2. Forms and templates
Often, the beginning part of onboarding includes sending and signing documents. Automation can eliminate the need to send those manually, which saves time and prevents minor errors like missing or duplicating forms. GUIDEcx offers integrations with over 1,000 applications, so it's easy to find one that works with the forms and templates your company uses.
3. Project and team invitations
Onboarding usually involves multiple people from your organization and your customers'. To save time, you can automate the team creation process to invite the correct people to the onboarding project and populate the project with essential data, like contact information.
Automation in phase two of client onboarding: in-progress
This is usually the longest phase of the onboarding process. That means automation can save significant amounts of time by handling repetitive tasks and actions.
1. Communication and task management
Communication is essential during onboarding, both to keep everyone on track and to help clients feel valued. Instead of relying on personal email chains or voicemails, keep all interactions in your onboarding software. It's also a good idea to automate status reports, so clients always know what's going on and don't need to bother your team members with simple status requests.
GUIDEcx includes several communication automations. Task notifications (e.g., assignments, reassignments, completions, deadlines, delays, etc.) are all automatically sent, and users can use "@ mentions" to connect directly with someone through the software. Notifications for mentions are automated as well.
2. Task dependencies
It's crucial to indicate dependencies during the onboarding process clearly. Your team and your clients should all have a complete understanding of how their work affects and depends on others.
This is where logic-based automation can shine. Once you create the initial dependencies, an automated task management system (like the one in GUIDEcx) can take care of everything. For example, if you indicate that Tasks B and C are dependent on A, the system can automatically assign B and C once A is complete.
3. Forecasted end dates
Sometimes delays happen, and it's important to keep everyone informed of those delays and the far-reaching consequences. If you've already set up your dependencies, it's a fairly simple next step to automate the forecasted end dates as well. A smart system can automatically shift deadlines and completion dates forward or backward depending on what's happening with the project.
4. Health score tracking
Tracking customer health through onboarding can give you advance warning of potential churn and offer you the chance to fix small issues before they become big problems. Instead of relying solely on the client reaching out if they have an issue, you can use an automated system to track project health metrics and perform specific actions when the scores fall below a designated threshold.

Automation in phase three of client onboarding:
end of project
The final phase of onboarding is just as important as the others. This is where you validate your customer's expectations and deliver all the value you promised. Automation here can help wrap things up quickly without overlooking any crucial details.
1. Customer satisfaction and feedback
It's definitely important to get feedback from the customer after onboarding is complete. You want to ensure you've met all their expectations and identify where things can be improved. Set up an automated process to send customer satisfaction surveys once final onboarding tasks are complete.
2. Handoff to the customer success team
Finally, see if you can introduce automation in the handoff to the customer success team. One example is updating contact information from the onboarding team to the success team so your clients know who to reach out to going forward. You could also automatically remove members from the onboarding project once it's complete.
Choose an automated client onboarding solution
When you make a good first impression during your onboarding process, you encourage customer loyalty and reduce the risk of churn. What does it look like to offer an excellent customer experience during onboarding? It's all about getting your customers through all the steps of onboarding as quickly as possible without skipping over crucial information, training, and implementation procedures.
Automation can significantly improve onboarding for your team and customers. Automating tedious, time-consuming manual tasks reduces the workload on your team and eliminates simple errors and mistakes that can cause delays. Additionally, automation helps ensure that every customer gets a similar experience, so it's easier to pinpoint consistent problems and find ways to improve your foundational processes.
The GUIDEcx client onboarding solution integrates automation at every step of the process for a shorter time-to-value and better results. Our platform automates project creation workflows, task management, forecasted end dates, and customer satisfaction surveys. To learn more about how GUIDEcx can help automate your onboarding process, book a demo today or start your 30-day free trial.