We're entering the final countdown of days until our third Customer Success Festival, and we're pretty darn excited to have you all tune in.
📌 Remember, remember: October 13 - 14, 2021. 📌
This is by no means a definitive list, but here are just 5 reasons why you should attend the Customer Success Festival 3.0:
1. We've got a killer lineup
You'd be crazy to miss out on this year's speakers. We're hosting some of the biggest brands in tech and the brightest in customer success delivering sage words to you, through your screens.
The Customer Success Festival is the platform for some of the most innovative CS leaders globally, from companies like LinkedIn, Microsoft, Onna, to Pluralsight, Celonis, ServiceNow and VMware.

Here are just some of our incredible speakers:
Ayman Hussain, Director Customer Success, Intelligent Cloud & Digital Transformation at Microsoft
Michelle Wideman, Chief Customer Officer at Onna
Nikhil Kelkar, Senior Director, Customer Success & Support Strategy at LinkedIn
Karl Salomon, Enterprise Customer Success Manager at Asana
Priyanka Yadav, VP of Customer Success at Ceros
Mark Higginson, EVP of Customer Success, SixFifty
Isabel Ruiz, Senior Customer Success Manager at Pluralsight
Jamie Davidson, CEO & Founder of Vitally
Check out our full speaker list.
2. The Customer Success Awards
You voted en masse to select the absolute best in customer success, and now your patience can be rewarded.
Yes, the time has come to showcase the exemplary people and companies in CS, and we're announcing the winners over both days of the Customer Success Festival Vol. 3. Find out who's nabbed the title of CSC MVP of the Year, what company is the best to work in for CS, and what CSMs think is the Best CS Tool of the Year.
6 categories. 2 days. And a truck-load of talent. Be there, or be square...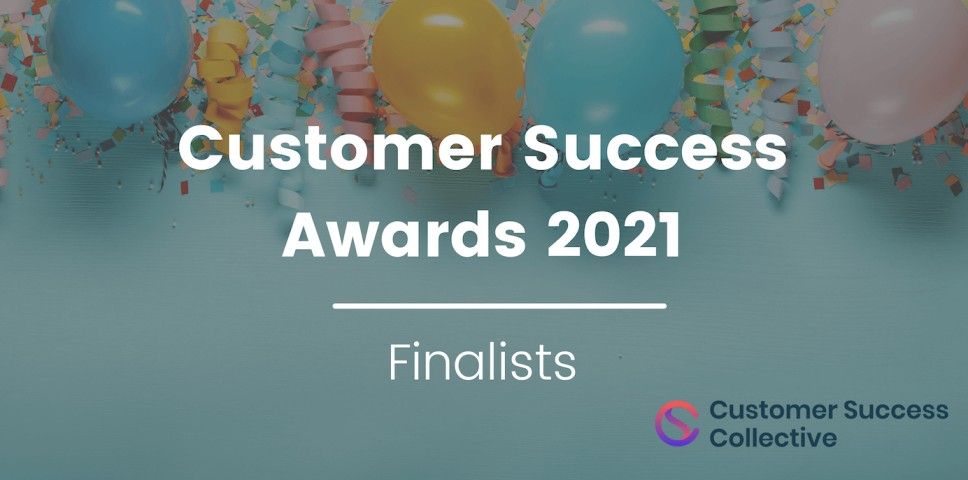 3. You get more top-quality content like this
Back in June, we hosted our second Customer Success Festival and had a sizzling turnout with head-turning speakers from the likes of Slack, Microsoft, and Calendly.
At the Customer Success Festival 2.0, we sat down with Slack's very own Customer Success Managers, Corinne Goldberg and Dan Pino, to ask them hard-hitting questions about strategy, customer expectations and more.
Check out their presentation on driving innovation with customer success:
Like what you see? 😏
Well, you know where to be on October 13 - 14 if you want more awesome content like this.
4. Our presentations provide actionable insights
We've got the best in the biz on our festival stages, and their presentations are literally world-class.
Here's what's in store for you if you tune in:
Scaling customer success with automation
Assigning goals and targets for CSMs
Parallels between the customer success industry and the Covid-19 vaccine
Avoiding management debt
From high-touch to high-tech: maturing your CS department
Why customer success should be at the heart of your SaaS strategy
Sales and support: scaling an efficient dream team
Check out our full presentation schedule.
The Customer Success Festival will provide a platform for a stimulating, educational atmosphere where you can walk away and put what you've heard into practice.
5. You can interact with the speakers
We strongly believe in accessibility. So at the end of each presentation, you have the opportunity to ask the speaker(s) a question about their talk. If you feel that something hasn't been covered in the talk, or you want to expand on a particular point, ask away!
At the end of each talk the floor is open for a Q&A session, where you can personally speak to these CS icons – now that's what we call value.
---