The State of Customer Success Report 2022 is coming soon!
In 2021, we launched our inaugural State of Customer Success Report and it went down an absolute treat.
The first State of Customer Success Report was a comprehensive analysis of the customer success landscape, an up-to-date picture of its current state, and how the business function is regarded.
Fast-forward to 2022 and we're doing it all over again, exploring the past calendar year and seeing how it all stacks up against previous findings.
This year's topics are will continue its exploration into customer onboarding, metrics, customer churn, retention, how CS is represented at C-suite level. In addition to this, we're curious to consider automation, scaling CS operations, and enablement.
But before we take on 2022, let's throw it back to last year and revisit the 2021 report to whet your appetite.
Check out our recap of last year's findings, including insights into:
NB: All job titles were accurate at the time of original publication in October 2021.
Key findings from our 2021 report:
🪞  Customer success clearly mirrors the trajectory of the growth of the SaaS industry
👶  Newer companies are less inclined to fully invest in CS straight away
📈  38% of people in customer success report directly to the CEO
👥  Most people in customer success said they work closely with product (84%) and sales (83%) teams
🌱  66% of people claimed that customer onboarding was a top priority in their job
📏  Only 63% of participants use retention rate as one of their own KPIs
🚩  80% of people pointed out that it's necessary to identify at-risk customers to prevent churn
🥰  Humane characteristics like communication (88%) and listening (71%) are prerequisites to a prosperous career in CS
🎤  Most people agreed that being the voice of the customer to the company was in and of itself the most rewarding part of their job
🎖️  On average, the majority of people working in customer success stated they feel highly valued in their organizations
---
Introduction
In our first report, the State of Customer Success painted a landscape of the customer success (CS) function by speaking to the enthusiastic people who operate within it.
CS is an incredibly nuanced and complex discipline that has a reputation of being difficult to define. And since it's still considered to be a relatively new area within business, some feel there's still ambiguity surrounding its definition. It's probably fair to say most people have heard of customer service or customer support, with the two analogously operating as a reactive response to customer problems.
The State of Customer Success 2021 aimed to quash any uncertainty or doubt, in people's minds around what customer success actually is.
We carried out a survey of 200 people working in CS and asked them a series of questions to gauge their career background, their thoughts, and their aspirations for the future of customer success.
This report was an endeavor to scope out how businesses are using customer success. While founded on data, we combined the quantitative with the qualitative, by including the insights of interviewees. We delved into the hows and whys, the core responsibilities of leaders in customer success, and what 'success' genuinely looks like to our participants.
A history of customer success
Customer success' ascension into the mainstream has coincided with the exponential growth of Software-as-a-Service (SaaS), roughly over the last two decades. While CS has been around for years, pinpointing its exact birth isn't that clean-cut.
Between 1996 and 1997, a CRM company called Vantive introduced their customers to their new customer success department. According to the Customer Success Association, this team's sole mission was to ensure that customers' goals were met with Vantive's product. Each new customer was personally assigned a Customer Success Manager (CSM) who managed the customer's expectations and ensured that the customer's experience with the product was smooth.
In a nutshell, CSMs are judged on the customer's success with the product.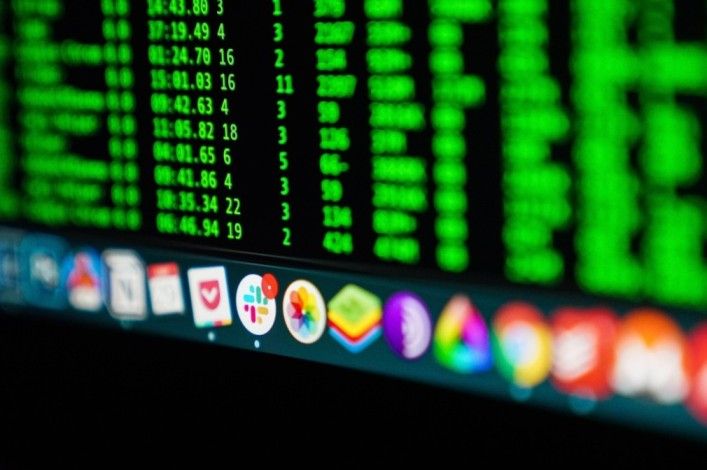 What is SaaS?
Advancements in technology have enabled cloud-based software that allows its users to access a service online, often from multiple devices, hosted from a remote server. What attracts customers to the SaaS model is its flexibility, as each user can choose a product or service based on different budgets.
With more businesses adopting a subscription fee, customers have had – for the first time – executive power over the duration of their contracts. With monthly or annual payments, customers are able to manage if, and when, they terminate their contract.
---
Participant demographics
Over 200 people from across the globe took part in our survey.
Most of the participants in this survey are currently working under the title of Customer Success Manager (38%). However, many of our professionals work as Director of Customer Success (19.8%), followed by Head of Customer Success (19.3%), Senior Customer Success Manager (19.1%), and in equal parts, Customer Success Team Lead (6.2%) and VP of Customer Success (6.2%).
Location
Before carrying out our survey, we were fairly confident about two things: we'd cast a global reach with a diverse net of participants; that the largest proportion of participants was from the North American continent, having hosted the historic SaaS boom.
Unfortunately, as luck would have it, our predictions were ever so slightly off.  
Just under half of our participants are actually from somewhere in Europe (48.4%), with North America vying for the second position (39.1%). It's worth reiterating that customer success is still a growing discipline in business, which is perhaps why fewer CS roles appear outside of Europe and North America – less than 20% to be exact.
Other global counterparts included Asia (7.3%), Australasia (3.1%), South America (1.6%), and Africa (0.5%).
Experience
In our survey, the majority of people have worked in customer success for 5-10 years (27.1%), closely followed by people working within the discipline for 3-5 years (22.9%) and beginners in their career (1-3 years in) at 21.9%. The smallest pool of people who responded to our survey were the newcomers to the customer success function, having worked in the industry for less than 1 year (12.5%).
If we're to use Vantive's 1996-7 customer success implementation as an industry benchmark, only 15.6% of people who took part in our survey have worked in customer success for more than 10 years.  
NB: Before we take an in-depth look at the data, this topline information speaks volumes – customer success clearly mirrors the trajectory of the growth of the SaaS industry.
Out of all of the experts we asked, only 15.6% of them have worked in customer success for over ten years. We then discovered that out of these seasoned customer success pros, 46.6% of them currently work for companies that are in the stage of late growth and are looking to scale up. In turn, this confirms our supposition that professionals with more career experience in customer success work for companies in a further developed stage.
Current companies' growth stage
Predominantly, our customer success representatives hail from established companies with an expansive outlook, typically businesses in a late-growth stage with the immediate agenda of scaling up (38%). However, this stage only gains a majority by a hair's breadth, as almost equally, businesses in a mid-growth stage with an established go-to-market team come closely second (37.5%).
What we can deduce from these admissions is that, currently, only 24.5% of all businesses in our survey are in the early growth stage (early pre and post-product market fit). With less than one-quarter of companies in this elementary phase in this survey, what does it say about the general state of companies using customer success?
Judging from this data pool, it would appear that more than three-quarters of businesses are already well-developed. Does this suggest the possibility that newer companies are less inclined to fully invest in customer success straight away?
This information correlates with how 68% of our companies in their early stages have combined customer success with their customer support teams. That being said, we'll delve deeper into the structures of customer success teams in due course.
Previous roles
As with any line of work, most people's career trajectories are often varied.
Whatever job people 'end up' in, it normally doesn't happen straight off the cuff – it can take years for people to find their niche, often going through different fields. Unless you study something specific at college, like a degree in medicine, lots of people maneuver through different industries until they find the perfect job.
For a blossoming industry starting to get into its groove, people haven't been working in customer success forever. Much like the nature of this report, which aims to trace the evolution of customer success, we're intrigued by how CS professionals have reached where they are today.
We asked our participants what was the title of their most recent, non-customer success job role through an open-ended question. We opted for an open-end question, allowing each participant to reply in their own words, in anticipation that this would generate a varied response. In reality, the diversity of the results exceeded our original expectations.
The most common field was Account Management (AM), but this majority only encompassed a slight figure of 16.8%. But how can we call that a majority? In truth: it isn't, but this figure only exemplifies the myriad of skills and experiences that our customer success leaders have between them.  
The fact that a lot of customer success professionals have worked as Account Managers or Account Executives reveals the close bond between these customer-serving roles. To present this within the context of the changing business landscape, this shift from AM to CS perhaps hints at the evolution of businesses from the more traditional type to the SaaS industry.
Other examples of other prior careers undertaken by our respondents include Business Analyst, Product Manager, Project Manager, Customer Support, Customer Service, Growth Manager, and consultancy work. If this report demonstrates anything, it's that the customer success industry is anything but a monolith – specific job titles vary tremendously from company to company. Therefore, due to the variety of each individual response (partly aided by the open-ended question format), it was difficult to produce a clear-cut analysis in this section.
Education
When asked, our participants disclosed what they studied at college, if at all. We asked this question to paint a picture of what, if any, subject might lend itself to a career in customer success. Overwhelmingly, 93.2% of our customer success professionals had been educated at college level, studying a broad range of different subjects.
On the whole, the largest shared academic discipline was Business at 28.6%, followed by Marketing at 7.3% and closely tailed by Computer Science at 6.3%. Other subjects included Engineering at 5.2%, Communication at 5.2%, and Economics at 3.1%. Of course, there were a vast number of different degrees and we've only given mention to the top-line subjects, but Linguistics, International Relations and a somewhat broad subject of 'Science' all cropped up.
Higher education isn't necessarily for everyone, as 6.8% of our participants didn't go to college, which brings it in as the third-most common answer in the whole survey, behind Marketing and ahead of Computer Science.
NB: Outside of our prescribed standardized choices (Business, Marketing, Finance, Economics, Product Design, or 'I didn't go to college'), 52.2% of our respondents chose the 'Other' option. We then looked into this information at a closer level to deduce the specific courses they referred to.
What industries do our participants work in?
Much like the length of one's career in CS, finding out which industries are the most popular for employing customer success teams is incredibly telling. This is just the kind of nitty-gritty information we're looking for; the type that lifts the lid on this business function.
If we were a betting bunch, we'd probably wager that most people work in some form of SaaS company, given that customer success emerged from the SaaS industry.
Our predictions turned out to be fairly accurate, with 26% of our participants hailing from Computer Software companies and a further 23.4% working in Information Technology & Services (ITS). For the purpose of clarity, ITS provides maintenance, management, and support service for software, which lends itself to the core function of a customer-led industry.
Education industries were represented by customer success teams, such as Education Management (5.7%) and E-learning (4.7%), suggesting that the proactive approach to customer success is symbiotic with the interactive nature of learning tools. Both Education Management and E-Learning industries automatically lend themselves to a unique, collaborative relationship between customer and product. In order for the product to be successful, a strategic process needs to be implemented to better understand the customer's perspective.
Other industries were included (but were by no means exclusive to) Internet (4.2%), Financial Services (3.6%), Marketing & Advertising (3.6%), Hospital & Healthcare (3.1%), and Human Resources (3.1%).
All industries represented in our survey were incredibly diverse, with the full spectrum including Leisure & Travel, Nonprofit, Pharmaceuticals, Law Enforcement, and even two participants working in Defense & Space.
Company culture
With consumer awareness rapidly rising, there has been a call to humanize business operations.
The evolution of customer consciousness is of particular significance to this discourse. Over the years, marketing has changed monumentally to adapt to a burgeoning culture of consumerism, with customers becoming more aware of poor service practices by businesses and cheap ploys to drive sales. Ultimately, people don't want to feel like they're being marketed to or targeted by companies; they reject feeling like cattle, or a commodity.
And when customers do make a purchase, they don't want the whole experience to be tarred by bad customer experience (CX), or sub-par aftercare. Gone are the days of pushing products at any cost.
In our survey of customer success professionals, 49% of the respondents claim that their company ethos is customer-centric, with 30.7% admitting that the culture is product-led. From a customer success perspective, this figure is telling. It's a close call, there is a narrow majority, but only under half of the companies in this survey are reported to be customer-first, with the bulk admitting to prioritizing the product, sales (17.2%), and a mere sliver vouching for marketing-first culture (6.2%).
It goes without saying – implementing a customer-first approach isn't a new concept. After all, it's surely business 101 to look after your customer? But with the birth of SaaS, we're noticing more and more companies using metrics to measure the status of their customer base, with monitoring one's customer retention rate and rate of customer churn as a critical priority. If more businesses are using these metrics, they're in turn genuinely asking, "How're our customers doing?"

Interestingly, 78.7% of the companies with a customer-first culture are in fact business-to-business (B2B) facing and don't follow the more traditional structure of selling to individuals, like the business-to-customer (B2C) structure.
B2B-styled companies are geared toward other businesses and generally conjure the idea of a straight-line, corporate style that wants to raise profits. On the other hand, if you were to concoct an image of B2C culture, you wouldn't run amiss for thinking it was customer-centric, as it literally has the term customer in its name.
In fact, we ought to flag the difference in sales processes between B2B and B2C models – there are often many more decision-makers involved with B2B orgs which makes the sales process a lot longer. Focusing on customer retention, and keeping the clients happy and within the sales cycle is a huge focus for B2B companies, as they're highly dependent on customers renewing contracts.
In fact, the argument can be made that B2B companies have to focus on their customers more because they're selling to other businesses-minded people. Our research supports this claim, as the customer in a B2B position has the knowledge of the inner workings of business and, therefore, has to work even harder to impress their business-savvy customers.
Out of our customer-first pool of businesses, only 24.3% said that they mix both B2B and B2C, with a minuscule 2.7% of customer-first businesses solely serving individual customers (B2C).
We asked some of the leading global customer success professionals their thoughts on the implications of company culture on the customer achieving their goals. We wanted to hear directly from the horse's mouth what companies are doing right, what they're doing wrong, and what we can expect from the future.
Here's what they had to say:
Maranda Dziekonski, Chief Customer Officer at Swiftly, Inc.:
"Companies shouldn't be 'too' sales-first, product-first, or customer-first. There needs to be a balance in all of these things. Product teams need to be in touch with what the customers need to solve their goals while also innovating. Sales need to focus on selling outcomes, not features, and making sure they bring in right-fit customers. Customer success needs to act as the hub that ties everything together while advocating for the customer and building a strong business. If you skew too heavily in one direction, it can throw the ecosystem off and impact more than just the customer goals."
Bryant McCombs, Customer Success Manager at MongoDB:
"When I think about the future of CS in the next 5-10 years, I think that CS will continue to become more and more specialized. For example,  I believe we'll reach a point where we'll have technical CS roles and non-technical CS roles; CS roles that are more sales-oriented, and others that are more support-oriented. I also think that CSMs will be more focused on specific industries. For example, it will become increasingly important to have CSMs who have had experience working with specific stakeholders (i.e FinServ, Insurance, Fashion, Government, etc.)"
Brittany Yandura, Customer Success Manager at Fieldguide:
"Customer-first, in my opinion, is the only way to go.  This doesn't mean you have to adopt the antiquated, "the customer is always right" mentality.  But it does mean that the sale, the product, and the relationship should reflect the needs of your customer base and you should work to be a true partner to that customer.
"If you are sales-first, it quickly devolves into a used car lot where customer fit may be poor but a sale is pushed anyway.  If you're product first, you risk becoming a feature factory with an overly complicated product that doesn't actually meet market needs.  Put your customers (and your employees) at the forefront for maximum success."


Roles, responsibilities and team structures in customer success
When trying to determine the function of something like customer success in business, you're attempting to understand its very makeup, the fabric of it.
To do this, it's necessary to understand the mechanics behind customer success: how does an actual customer success team function?
The integration of customer success with customer support
When we spoke to our participants, over half (51%) revealed that their customer success team is part of their company's customer support team. We understand that customer support lends itself to customer success: both share similar KPIs and are, by definition, customer-facing roles. The remainder of the people we spoke to claimed to have two separate teams (44.3%), with a tiny proportion of people selecting 'Other' when asked how the two fields operated in their company (4.7%).
Upon closer examination, these individually-tailored responses revealed a more intricate relationship that we hadn't considered between success and support than our original "yes"/"no" multiple-choice questions.
Here is what 4.7% of people had to say about the relationship between the two fields:
"We sit under the same bracket but work as separate functions."
"Customer support function is part of the customer success team."
"It's the other way round; customer support is part of customer success."
"Both customer success and customer support are part of customer experience (CX)."
"We cover support and success for a specific product/service set."
In the previous chapter, we looked at customer success in conjunction with the scale of a business. We determined that out of the four segments (late growth/scale-up; mid-growth with an established go-to-market team; early post-product market fit; early pre-product market fit), less than one-quarter of our respondents work in customer success teams for companies that in the early growth stage (early pre and post-product market fit).
But in terms of customer success' relationship with customer support, it appears 68% of companies in these early stages have combined teams. Uniting these two distinct functions might suggest that customer success isn't necessarily an investment priority for early-stage companies. In later-staged companies, the majority (52%) have success teams separate from the support function, with a close 45% having customer support integrated with a CS team.
Being the inquisitive bunch that we are, we wanted to further examine the nuanced relationship between success and support. And we did; we interviewed some CS experts on how they would like CS to be integrated with support, compared to its current status in some companies:
Rebecca Fenlon, Head of Customer Success at Cognassist:
"There is a huge amount of insight that customer support can provide CS and vice versa, so it's crucial that CS and support have regular interactions. However, by design, support is reactive while CS is (or should be) proactive, so it's really important that clients understand the difference between the two and who to contact when."
Brittany Yandura, Customer Success Manager at Fieldguide:
"In early-stage companies, this line may be incredibly blurry or even non-existent.  It's important through scaling to make sure clear boundaries are set along the way.  These functions should be separate.  Higher in the company hierarchy, they may converge, perhaps at a director or VP level, but the functions of the boots on the ground are different and should have clear internal and external boundaries.
"Support typically contains technical experts skilled in efficiently solving customer issues. When speaking to customers, support should be clearly portrayed as the quickest and best way to get a product question or issue handled.  Companies should be careful with how they speak of the CS role; use a different language so the customer understands the role of CS from day 1.  Additionally, CS should be focused on redirecting support questions to support otherwise they will become de facto support too."

Maranda Dziekonski, Chief Customer Officer at Swiftly, Inc.:
"I think both customer support and customer success should report up to the same leaders. This is crucial to make sure there's a unified experience. When these split off as I've seen in a few companies, this can create an experience that is fractured as internal goals may not align."
Chad Horenfeldt, Director of Customer Success at Kustomer:
"CS and support need to be within the same department. Both of those teams are critical to each other's success. Without CS, support wouldn't have the critical information they need about clients and without support, CS would be stuck answering questions and troubleshooting issues instead of focusing on the bigger picture."
How many people form a customer success team?
In order to understand how developed customer success teams are, we asked our participants how many people are within their team. This aspect of the survey was perhaps the most surprising of all; our expectations were wildly shattered.
Out of all of the people we surveyed, the average-sized customer success team was approximately 18 people, which was much larger than our initial perception of CS teams. Companies varied dramatically in size: from small teams of two people, all the way up to teams of 300. It must be said that these monumentally-sized teams were in a minority, with only 3% of teams comprising more than 100 people, with 97% of teams being under 100. Nearly two-thirds of respondents work within teams of less than 10 people (62%), whereas larger teams made up of 20 to 49 people were only 11.4% of the total.
For a comprehensive breakdown of the varying sizes of customer success teams, check out the graphic below:
We were intrigued to notice that out of all of the teams larger than 50 members were primarily from North America (57.9%), with 21.1% of these large teams stemming from Europe, followed by Asian companies in third place (15.8%). Only 5.3% of the largest customer success teams hailed from Australasia which, upon reflection, is in line with our wider information, as Australasian companies encompass just 3.1% of our survey responses.
Predictably, 68.4% of these huge customer success teams (50+) are part of companies in the late stage of growth with the ambition of expansion, which aligns with their expansive recruitment in customer success.  Additionally, 26.3% of teams larger than 50 people are part of companies that are at a mid-growth stage, with just 5.3% from smaller-scale companies.
Who does customer success report to?
Being able to visualize the size of the average customer success team is a valuable asset to the overall landscape of customer success. But once we've established that data, to fully immerse ourselves in the fabric of a team, it's important to understand how that team is structured.
Who reports to who? What is the hierarchy? These are all the pressing questions that, for us, really determine how customer success is valued in a company.
For lots of people working in CS, they believe that it's a function just as prominent as other more established departments (e.g. Marketing and Sales) and therefore should report directly to the appropriate member of the C-Suite: either the CCO (Chief Customer Officer) and/or the CEO. When we asked our customer success professionals who their direct superior was, the highest proportion of them revealed they directly report to their CEO (37.6%).
Unsurprisingly, a large portion (48%) of these CS professionals whose line manager is the CEO is in fact also part of senior management with titles like Head of Customer Success, Director of Customer Success, CCO, or VP of Customer Success.
Despite this leading statistic, it would appear that many customer success teams and/or individuals report to teams outside of their function, to an entirely different discipline. As our research shows, 24.7% of CS-ers claim to report directly to the Sales team, with 6.3% reporting to the Product department, 4.1% to Business Development, and 2.6% to Marketing.
Despite what appears to be a fairly weighty percentage of cross-departmental management, 24.7% of people chose the 'Other' option. The majority of these people report to a C-level executive, with many giving examples of CCO, Chief Operating Officer (COO), Chief Experience Officer (CXO) and Chief Revenue Officer (CRO). Other participants reported that their line manager was the Vice President of Customer Success and the VP of Customer Experience & Customer Success.
Ever curious, we asked our panel of interviewees what they think about CS teams reporting to different heads of departments:
Maranda Dziekonski, Chief Customer Officer at Swiftly, Inc.:
"I think companies that are serious about customer success should have a CS department with an executive-level representative. I am sure my opinion on this could be swayed with a strong enough argument, but CS needs a direct line to the CEO, which should not be through other functional areas. Would you ever have my engineering team report to sales? Of course not!"
Rebecca Fenlon, Head of Customer Success at Cognassist:
"CS reporting to sales, product or marketing dilutes the purpose of what we're trying to achieve because all activity will ultimately be structured towards the sales/product/marketing goal and not native CS objectives. CS should ideally report directly to the CEO or a CCO, and be parallel to sales and marketing, not sitting underneath them."
Brittany Yandura, Customer Success Manager at Fieldguide:
"When CS reports to either a sales, product, or marketing team, they are now at the mercy of chasing the same goals.  A CS team in sales is naturally going to be molded into a more sales-centric team and will likely bear some responsibility in supporting sales motions and OKRs, for example.  CS roles should be exclusive to CS in a mature company, with a clear reporting structure.  At higher levels, CS may report to a CCO role or a VP or Director over multiple post-sales, customer-facing functions, but not to an unrelated team.  
"If you want your CSMs to be successful, you have to believe in them enough to let them stand on their own.  If you don't, forcing them into a department they don't belong to will create a self-fulfilling prophecy where the role won't be able to thrive and succeed."
Customer success infrastructure
When we asked how people's current teams are structured, the results proved to be most illuminating, albeit wildly varying.
For example, many new companies amassed just one person for CS and post-sales; another CSM described a team of three people, with the two others working on customer support. Several people likened their company's structure to a flat organizational structure, with fewer intermediate positions i.e. four CSMs reporting to the Lead CSM, who in turn reports to Senior Management. Another person described their team composition as eight CSMs whose priority is customer onboarding, all reporting to the Director of Customer Success.
The intricate complexities of customer success teams globally are the lifeblood of this report. Whether it's one team lead managing three mid-level and two junior CSMs, or perhaps the "implementation team (linked to the sales directory) alongside the success team who manage the clients after 90 days post-sale".
To give you an idea, here are some visual examples of how some teams are structured:
We interviewed prominent figures in the customer success community and asked them what they think about CS organizations in companies. We were keen to learn about their experience with CS team structure and line management, as well as gauge their thoughts on the effectiveness of different structures:
Chad Horenfeldt, Director of Customer Success at Kustomer:
"This all depends on the organization. What's most important is focusing on the people. You need people leaders who will focus on hiring the right people and making your team better. They also really need to care about your team."
Rebecca Fenlon, Head of Customer Success at Cognassist:
"I don't think there's any standardization across the industry yet. As a relatively new function, CS is still finding its place in the world. But I would always advocate for a CS team to report directly to the CEO or a CCO, to ensure a company is customer-centric in its approach!"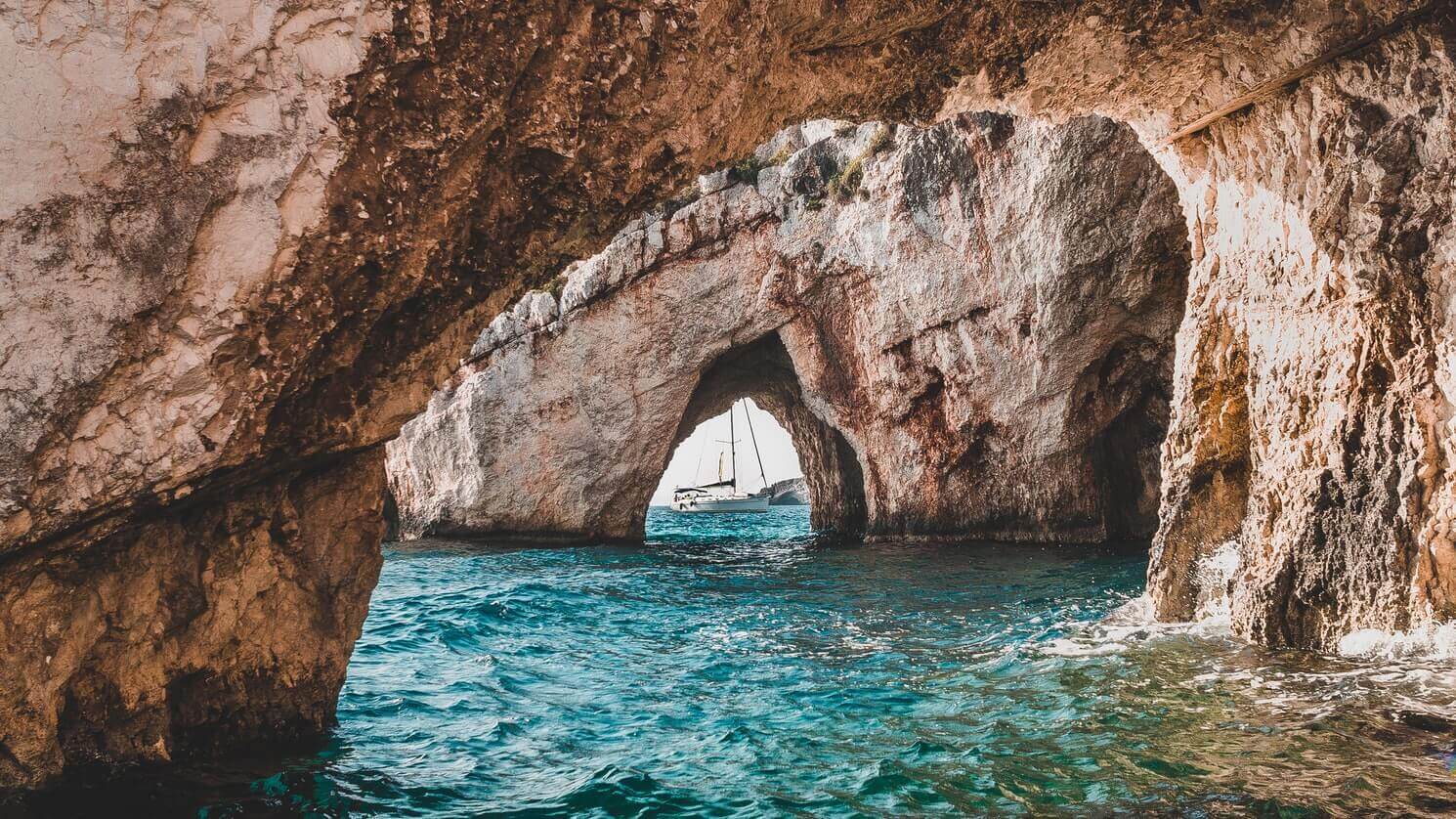 Cross-departmental collaboration
The poet John Donne once claimed that "no man is an island". While we anticipate he probably wasn't envisioning 21st-century corporate team meetings encouraging employees to 'circle-back', fast-forward 400 years and we can in fact apply Donne's words to cross-departmental collaboration. Bear with us...
Departments need to talk to each other and utilize each other's resources in order to harness productivity. For example, a marketing team is futile if it isn't in conversation with sales, and likewise sales needs to schedule a seamless handover with customer success.
In order for a product to be successful with customers, there needs to be constant communication between teams, so customer feedback can be incorporated into marketing and sales strategies, as well as future releases of the product. Each team works in tandem with the others throughout the different stages in the customer journey.
We were curious to find out what teams work closely alongside the customer success function, so we put the question to our participants. Overall, the majority of people who worked in customer success reported that they worked closely with product (83.9%) and sales (83.4%). Just under half of our participants claimed to work on projects with their marketing team (46.2%), and a mere 43.7% claimed to have overlap with the customer service team. Further data reveals that engineering (40.2%), finance (19.1%) and sales enablement (15.1%) weren't as tightly involved with customer success.
NB: A small portion of our survey base selected the 'Other' option, but unfortunately didn't provide any further illumination on the respective team.
Responsibilities within customer success
So, we've covered the size and infrastructure of CS teams, but what about the actual nitty-gritty, day-to-day stuff? Deciphering the actual role of a CSM or VP of Customer Success is potentially the central question to this report.
We put on our investigative hats to sniff out the responsibilities of those who work in customer success. When we asked our informative pool of participants what their key responsibilities were, the results proved to be fascinating.
Firstly, when asked about the customer's onboarding, only 65.8% of people concurred that this was a top priority for them, suggesting that perhaps the other 34.2% of people don't regard the initial process of onboarding as the pinnacle of their role. Upon closer inspection, we discovered that this minority was made up of senior management, Head of Customer Success, VP of Customer Success, Director of Customer Success, etc., which negated our original judgement.
When it came down to generating new business for a company, most CS-ers predictably said that this wasn't a priority (29%). Unlike sales teams who are driven by revenue, CS doesn't naturally tend to be financially expansive, preferring to leave that to the appropriate department, keeping their focus on helping customers engage with the product and, ultimately, achieve their goals. That being said, CS plays a key role in keeping revenue within the business.
That brings us to another job responsibility critical to a customer's success: customer engagement.
Having a laser focus on this aspect of business is shown to be overwhelmingly popular amongst our customer success professionals: a whopping 90% of our participants recognised that customer engagement was a top priority for their job role. Our data affirms the necessity for customer success teams to implement a strong customer engagement plan. Mutual engagement plans between customer and business provide direction and stability for the customer; an anchor for a sturdy and burgeoning relationship.
When it comes to identifying the antithesis of customer success, 'customer churn' is the near unanimous response. Therefore, being able to manage your customer churn rate is another key aspect of a successful customer success strategy.
Our research shows that 78% of our survey respondents identify that churn management is a critical part of their job description. Yet despite this high figure, when asked about important KPIs that customer success works towards, only 46% of our surveyed individuals use churn rate as a core KPI. However, we'll get into the details of KPIs and churn prediction in due course.
We asked our participants if they prioritised improving communication infrastructure and product tutorials, with over half (52%) agreeing this is part of their role in customer success. While this isn't strictly emblematic of customer success' proactive agenda, we originally anticipated that this would have been more popular with our survey respondents.
The task of holding product demonstrations was met with a lukewarm response, with only 37% of people crediting this as part of their role. This could be due to the fact that most people within the customer success function like to leave this to the product team to avoid confusion and create a streamlined department. We asked our customer success professionals whether they analyze customer data in their role and 69% said that it was an important aspect of their job function.
We provided the above core responsibilities in a multiple choice-style format, yet there were many individual, more personalised responses that caught our eye. Other customer success responsibilities included, but were not limited to:
Market research
Product pricing
Team development
Strategic direction and support for the CS team
Technical consultancy
Escalate product and service issues
The diversity of these results cements the understanding that any role in customer success is a varied and mulipicitious career path, requiring an abundance of skills.  For us, the ins and outs of customer success roles are fascinating and reveal the nature of customer success function.

Measuring customer success
Picture this: you have an in-demand product, a seemingly solid customer base, and money pouring in. Surely you've made it, right? But the thing is, none of these things matter without setting the right measures in place to monitor the good and the bad.
The motivation behind someone working in customer success is to help the customer achieve their goals, uniting the customer's aspirations with the company. When creating this seamless and content relationship, the customer success function generates customer retention.
Every person who works in customer success will have different methods of managing their customer base, there isn't a 'one-size-fits-all' answer for everyone. And without setting KPIs tailored to your business model, or if you fail to use customer success metrics, you can end up neglecting your business' welfare and will probably lose customers.
KPIs
The Oxford English Dictionary defines a key performance indicator (KPI) as 'a quantifiable measure used to evaluate the success of an organization, employee, etc., in meeting objectives for performance.'
Having the appropriate KPIs in place can alert business owners on potential failings, allowing you to prevent poor situations from exacerbating. By definition, KPIs are a vehicle of proactivity, something undeniably analogous to customer success.
And if we've discovered anything, it's that the experts who live and breathe customer success are a ridiculously proactive lot. We asked our customer success professionals what KPIs their own teams are measured on.
It turns out that only 62.8% of participants use retention rate as one of their own KPIs. Since customer retention is the lifeblood of customer success, we imagined that the CSMs or VPs of CS would be held accountable to these pressing statistics. While this figure is by no means alarming, we expected more businesses to be using this critical metric as a KPI.
Nearly half of the survey respondents (46.7%) said that churn rate was a KPI they worked towards, with increased product usage (43.2%) and NPS (41.2%) being the most common answers. Surprisingly, it appears that the more mundane, day-to-day tasks required of customer success professionals don't form the basis of their KPIs. For instance, reducing customer response times (13.6%) and lowering the number of support tickets (10.6%). This would suggest that this is a function of customer support, rather than under the remit of a customer success team.
Several respondents chose the option of 'Other', and divulged that KPIs are yet to be defined, suggesting that their CS teams are in their infancy.
Initially, we were surprised that less than half of CSers use churn rate as a KPI, and put these unearthed findings to our interviewees, asking if they found this irregular:
Maranda Dziekowski, Chief Customer Officer at Swiftly:
"No. Most now are using Net Retention Rate which is more telling about the overall health of a portfolio and includes churn as part of the calculation."
Chad Horenfeldt, Director of Customer Success at Kustomer:
"It's not a surprise as CS is defined in so many ways. This includes KPIs. There is churn rate, renewal rate, net churn, net dollar retention rate. This is probably the reason for that data point being so low."
Rebecca Fenlon, Head of Customer Success at Cognassist:
"I think most companies view churn and retention as opposites, and that retention is just the more positive way of reporting it. However, the opposite of losing customers isn't retaining customers, it's gaining customers, which is ultimately the realms of sales. Retention is a more proactive measure; you are constantly working towards it. Whereas churn is reactive and focused just on the point of renewal. It's for both of these reasons that retention is our 'one metric that matters more so than churn."
Customer churn
If there's one thing customer success aims to annihilate, it's customer churn. Whether voluntary or involuntary, churn is something businesses want to stop and reduce immediately, so finding out how to measure it is an invaluable asset.
We asked our pool of customer success experts what their go-to tools are to measure churn. The responses we accrued were kaleidoscopic, with a mass of intriguing and diverse answers. The general consensus of our findings highlighted the following as the most common tools for measuring churn:
Excel
Gainsight
Churn Zero
HubSpot
Salesforce
Looker
There wasn't a unanimous winner for churn-fighting tools, but this seems likely due to the different budgets of each customer success team and individual companies.
Trying to get ahead of customer churn is another thing entirely. There's no quick fix or universal solution to combat it, but the general consensus of our survey participants suggested that they endeavored to forecast renewals based on customer conversations, and their interactions with the product. Having regular communication with customers appeared to be the most effective way to anticipate churn, alongside business-wide monthly risk meetings.
Here's what some of them had to say:
"If the predicted churn is higher than average, we brainstorm about activities that will prevent users from churning. Although the data isn't always telling us the right thing, because a lot of people go to another license and that's still not visible in the data yet."
"We carefully watch which content the client is accessing (or not) and frequency that they use the product. Those who are missing relevant content or not logging are at risk of causing churn. Additionally competitors are trying to expand their share of the entity's budget."
In terms of counteracting customer churn, the results are more clear-cut.
It's widely accepted that proactivity is the definitive quality which separates customer success from customer support. Channelling that foresight into preventing churn is one of the driving forces behind CS.  
Communication has always been the backbone of a strong customer success team, which is why it's unsurprising that 93% of our survey respondents regularly communicate with their customers to pre-empt churn.
Having these conversations provides valuable insight into the customer's feelings about the product, to determine what is and what isn't working for them.
79.9% of people pointed out that it's necessary to identify at-risk customers to prevent churn. For whatever reason, these customers have a heightened potential to end their relationship with your business. This could be due to a number of different reasons i.e. low user engagement or negative feedback.
Minimizing the amount of people becoming uninterested in your product sounds like a no-brainer, but pursuing it will drive a higher rate of engagement. The best way to do this? Education. Getting your customer base more familiar with how your product works is a shoo-in to nip churn in the bud. When we asked our survey participants, 69.3% agreed that customer education was an important factor in reducing churn.
Businesses can contribute to voluntary churn by not actioning customers' queries – after all, no one likes being ignored. Half of the people we surveyed (50.8%) said that closing customer feedback loops was a tactic proven to stop customers churning of their own volition.
Implementing relationship marketing strategies is something businesses can do to cultivate a more meaningful relationship with customers (32.3%), or perhaps diving into some competitor intelligence (23.6%). Fewer respondents suggested customer segmentation (31.7%), providing discounts to incentivize customers to stay (20.1%).  
Taking these steps are proactive ways for businesses to avoid losing customers before it's too late.
NB: 3% of our participants voted for 'Other' but didn't specify a strategy.

---
Working in customer success
We've dissected the customer success model in terms of its functionality, how it's measured, and the way it co-exists within the infrastructure of a modern business. But what is it actually like for a person to work in customer success?
It's all well and good asking our survey respondents to describe their most-used metrics, who they report to, or what their previous non-CS role was. But it actually doesn't complete the picture of the state of customer success in 2021.
In our survey, we asked our respondents what they believe is the most valuable skill to succeed in a customer success career. Customer success is a cross-functional that requires a multitude of skills and natural behaviors to work closely alongside customers and other teams, which is why it isn't surprising that a whopping 87.9% of customer success pros regarded communication as the most important skill to have.
Being able to navigate curveballs is another crucial skill to hone, especially when it comes to issues with churn rate or hiccups in a customer's onboarding. When put to our participants, 71.4% of them said that having the ability to solve problems is an absolute must when working in customer success. The results of our survey show that humane characteristics are prerequisites to a prosperous career in customer success.
Our participants credited customer success professionals to have the ability to listen (70.9%) as a key skill, along with being able to build meaningful relationships with customers (70.9%), empathy (67.8%), strategic thinking (63.3%), organizational skills (59.3%), relational intelligence (52.3%), confidence (48.2%), analytical skills (47.7%), resilience (37.2%), assertiveness (25.1%) data integration (21.6%), tenacity (19.1%), discernment (12.1%) and, finally, curiosity (0.5%).
Career satisfaction
We're told from a young age, to find a career you love and you'll never have to work a day in your life. For the most part, customer success is a career that lots of people have stumbled upon, one most won't have heard of 20 years ago.
Yet when we asked our survey participants what their career aspirations were, 65.8% of them said they want to take the next step on the customer success career ladder, while 25.% of people acknowledged that they're quite content where they are. That's a pretty overwhelming response, right?
A small number of people (4.5%) admitted that in actual fact, they want to be an entrepreneur, with just 4% confessing that they desire to change fields entirely.
Those who are seeking alternative roles noted that they wanted to stay within their company but utilize their skills in a different role. As one respondent put it, 'as a CSM, you work cross-functionally with most departments so you're exposed to more opportunities for growth within the company'.
In our survey, we asked what people's favorite thing about working in customer success is. Overwhelmingly, most people agreed that being the voice of the customer to the company was in and of itself the most rewarding part of their job. Being able to be a representative for the people (customers) who're responsible for the company's wellbeing. To quote one person: "without customers, there is no company".
For some people, the most rewarding part is building and retaining relationships with customers who can not only see the product's value but can appreciate the quality of customer service afforded to them.
Customer interaction seems to be the highlight for most people we spoke to, allowing them to flex their own interpersonal skills:
"I feel this is the role I should have always been doing but there was never a name for it, so I previously was in Account Management. I love creating value for my clients, interacting with my clients, advocating for both them and the value our business brings to them."
The multiplicity of customer success is what attracted this respondent:
'It really is a Jack-of-all-trades type of role; you need to work with everyone in the company and have the ability to learn all aspects of the business.'
Another person resonated with this claim, saying:
"For me, it's the diversity of activities, clients, and sectors. It is a daily crossword puzzle to be solved in the most effective and sustainable way."
Enjoying the people aspect of customer success is one thing, but being able to relate it to the economic aspect of business is another:
"I really love the combination of being a trusted advisor and doing my part in our commercial pipeline (like upselling and cross-selling)."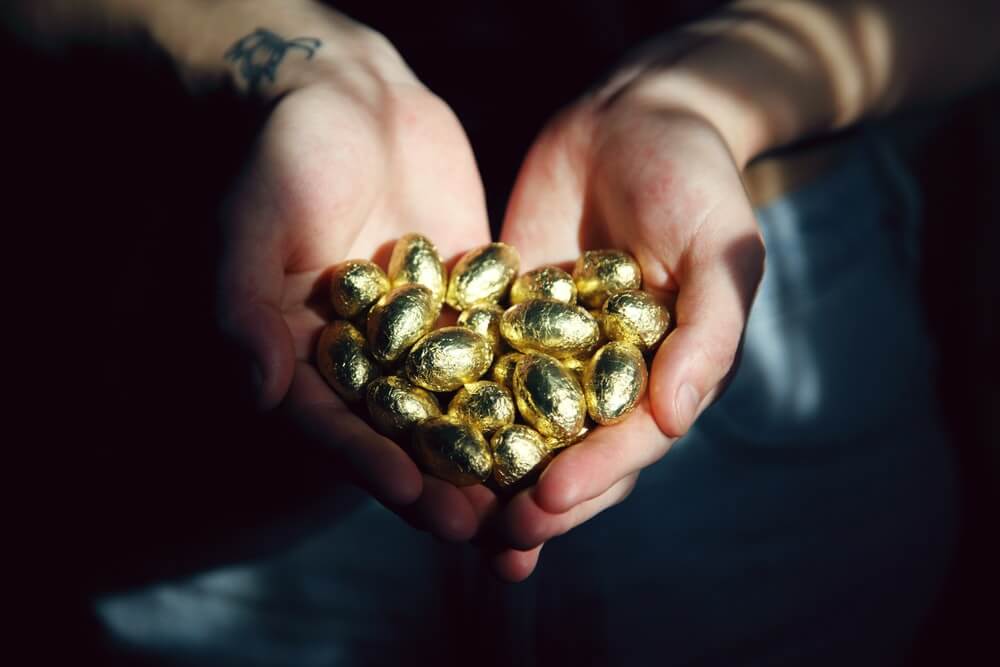 The value of customer success

If we've learned anything, it's that the experience to work in customer success is nuanced and intricate. Trying to understand how proactive people feel in influencing actual change in their company is another way to determine customer success' value in organizations.
We asked: On a scale of 0-10, how much influence do you feel you have on shaping your company's goals and strategy?
We found: The results accumulated an average score of 6.7/10.

Always after a second opinion, we asked one of our panelists what they think of this average score:
Chad Horenfeldt, Director of Customer Success at Kustomer:
"This tells me that the CS team doesn't have enough influence on the executive team. This is a tough one as CS teams are extremely passionate about their customers and if they are a good team, they should never be happy about the company goals unless they are taking the voice of the customer into account. This can be challenging at times and it's why CS teams must always be looking for ways to shed light on the customer's plight."
Feeling like you're having the right impact can dramatically affect your own perception of your job. We wanted to better understand the influence customer success pros feel like they have on shaping the direction of the actual product(s) they market. Are they bringing about change?
We asked: On a scale of 0–10, how much influence do you feel you have on shaping the direction of the product(s) you market?
We found: The results accumulated an average score of 6.2/10.

Again, we put this statistic to one of our CS interviewees who gave his opinion on this score:
Chad Horenfeldt, Director of Customer Success at Kustomer:
"This could mean many things but CS teams are never typically happy with the product. There are always features that CS teams want for their customers. It's challenging as resources are limited. CS and Product need to be working closely together and the proper expectations need to be set. There also needs to be communication channels set up between these teams so items can be escalated and prioritized."
And, in terms of personal value, there is never going to be a universal opinion. Many people love working in a customer-centric environment and helping others achieve their goals; these are the things people aspire to, but what about their value within their company? Does the work they do match up to the reception from other teams and senior leadership?
We asked: On a scale of 0-10, how much do you feel your role in customer success is valued at your company?
We found: The results revealed an average score of 7.7/10.
This average score of 7.7/10 is pretty good if you ask us, but we wanted to know what our CS pro thinks of it:

Chad Horenfeldt, Director of Customer Success at Kustomer:
"CS people tend to do a lot of things that will never get noticed. Part of it is on the CS leader to create avenues so that CS teams and customers get noticed more. This could be running a VOC initiative such as a survey and publishing the results to the company or creating a customer stories slack channel. [At Kustomer], we run a monthly executive meeting where we discuss the health of our clients with the executive team. CS teams can't assume that the story of the customer is being told. They need to create the right rituals to get the word out."
We asked a couple of our interviewees how the customer success function is perceived within their orgs:  
Rebecca Fenlon, Head of Customer Success at Cognassist
"CS is increasingly valued within companies, but by no means valued enough. Customer-centric companies will tend to value CS more, because they value their customers more. I think this should be the number one question you ask in an interview process – knowing a prospective employer is customer-centric is one of the most important indicators of knowing how much you and your function will be valued. And don't forget to ask for examples! Most employers will claim to be customer-centric, but just as they are validating your claims and experience, you should equally be validating theirs!"
Chad Horenfeld, Director of Customer Success at Kustomer:
"CS people tend to do a lot of things that will never get noticed. Part of it is on the CS leader to create avenues so that CS teams and customers get noticed more. This could be running a VOC initiative such as a survey and publishing the results to the company or creating a customer stories slack channel. We run a monthly executive meeting where we discuss the health of our clients with the executive team. CS teams can't assume that the story of the customer is being told. They need to create the right rituals to get the word out."
While we'd love to focus solely on the positives, it's necessary to identify what further work needs to be done to improve customer success.
Internal barriers
Unfortunately, working in customer success is much like any role with hurdles to overcome and problems to navigate. Customer success is still a relatively new function within business and whether you're Head of Customer Success or perhaps you've been a CSM for six months, these obstacles can lower productivity.
When we asked our survey respondents what their biggest gripe is, something that makes their job unnecessarily harder, the responses were diverse and thought-provoking. Many felt undervalued by senior management, either seen as 'too junior' or felt that there 'isn't a seat at the table' for customer success, implying a lack of C-suite representation. Some people cited a lack of regard of product roadmaps as another obstacle hindering their productivity.
We did some investigating as to what problems can arise when working in customer success and asked our survey participants what was their biggest internal barrier or pain point in work.
As a relatively new business function, there is a palpable crossover between customer success and support within a company – over half of our participants claimed to have integrated teams. And while we predict that time will distinguish the two functions, the overlap can be frustrating for some:
"Getting off the hamster wheel of support and working on solving issues before they are issues. Engineering only a finite amount of time to dedicate to improvements."
For others, one of the metrics closely associated with customer success is a particular pain point. Churn, as we know it, is when customers stop being active users and end their subscription. While this is something strongly associated with customer success, many feel that it's not fair to wholly pin 'lost customers' on the CS team:
"Customer success teams have the finger pointed at them for churn, whereas the whole company should be accountable for providing our customers with what they need to get their desired outcomes."
We found this an interesting take, so we put it to one of our CS interviewees whether there is too much focus put on a generic agenda for CS teams to 'reduce churn':
Maranda Dziekonski, Chief Customer Officer at Swiftly, Inc.:
"I don't think there is too much focus on the generic agenda of reducing churn for companies with a churn issue. But, what's important to add is that the leaders driving those efforts do not become shortsighted while moving these efforts along and are at the same time working to understand why there is churn and also create goals to solve that. If you are too focused on squashing churn that is happening at the moment, you'll struggle to diagnose the issue and get ahead of it."
Mutual respect and collaboration are integral components for a successful working relationship between departments, yet one participant admitted frustration with another team:
"The sales team looks down on the CSMs and at times can pass along that feeling to clients; they don't understand what we do and don't use us effectively. Meanwhile, we are building relationships and carefully preparing cutting-edge educational topics to keep our clients informed. We're prepared to do great work for their clients. Day in and day out, we think of nothing but serving them in any way that builds trust and loyalty, which results in more sales and secure renewals."
One person found the lack of definition between departments takes its toll on their relationship with customers. If something goes wrong at one stage in the product cycle, then it negatively impacts customer success' outreach:
"Dealing with customer service and product issues; it can strain customer relationships, erode their confidence in us and inhibit our ability to grow the account."
Another recurring ailment was the lack of communication between different teams:
"Product releases new features to customers before informing any customer-facing teams, and we often discover bugs or highlight features that are not useful to customers."
Other issues brought up included, but were not limited to:
Customer success teams being too small
Poor recruitment
Product management
Internal perception of the role
Bugs not prioritized or fixed timely
The impact of Covid-19
The world has been devastated by the Covid-19 pandemic, with many aspects of normality still being put on hold. Businesses are slowly grappling with the prospect there's been a shift in attitude toward business, as people's priorities change under the social response to the pandemic.
With the pandemic having shattered most aspects of traditional working life, we asked our experts to share their pearls of wisdom on how Covid-19 has affected customer success:
Chad Horenfeldt, Director of Customer Success at Kustomer:
"CS needs to adapt to an environment where they can't visit their customers in person. How can they really get to know and understand their customers? CS teams need to have better access to data so they can be more proactive and get on top of issues. Trusted relationships become harder to form and easier to break. Leveraging online communities, webinars and virtual events, customer advisory boards, and online training become more critical. CS teams need to be creative."
Rebecca Fenlon, Head of Customer Success at Cognassist
"Covid-19 has really challenged our assumption that relationships can only be built face-to-face. Over half of my team is yet to meet a customer in person, and yet they have continued to nurture and develop the strong relationships and strategic understanding of our high-touch clients that we would expect!
"Whilst we would still advocate for some interactions needing to happen face-to-face, we have definitely adapted our views on how much of our client interactions need to happen in person. This has allowed us to expand the number of clients our CSMs support and increased productivity."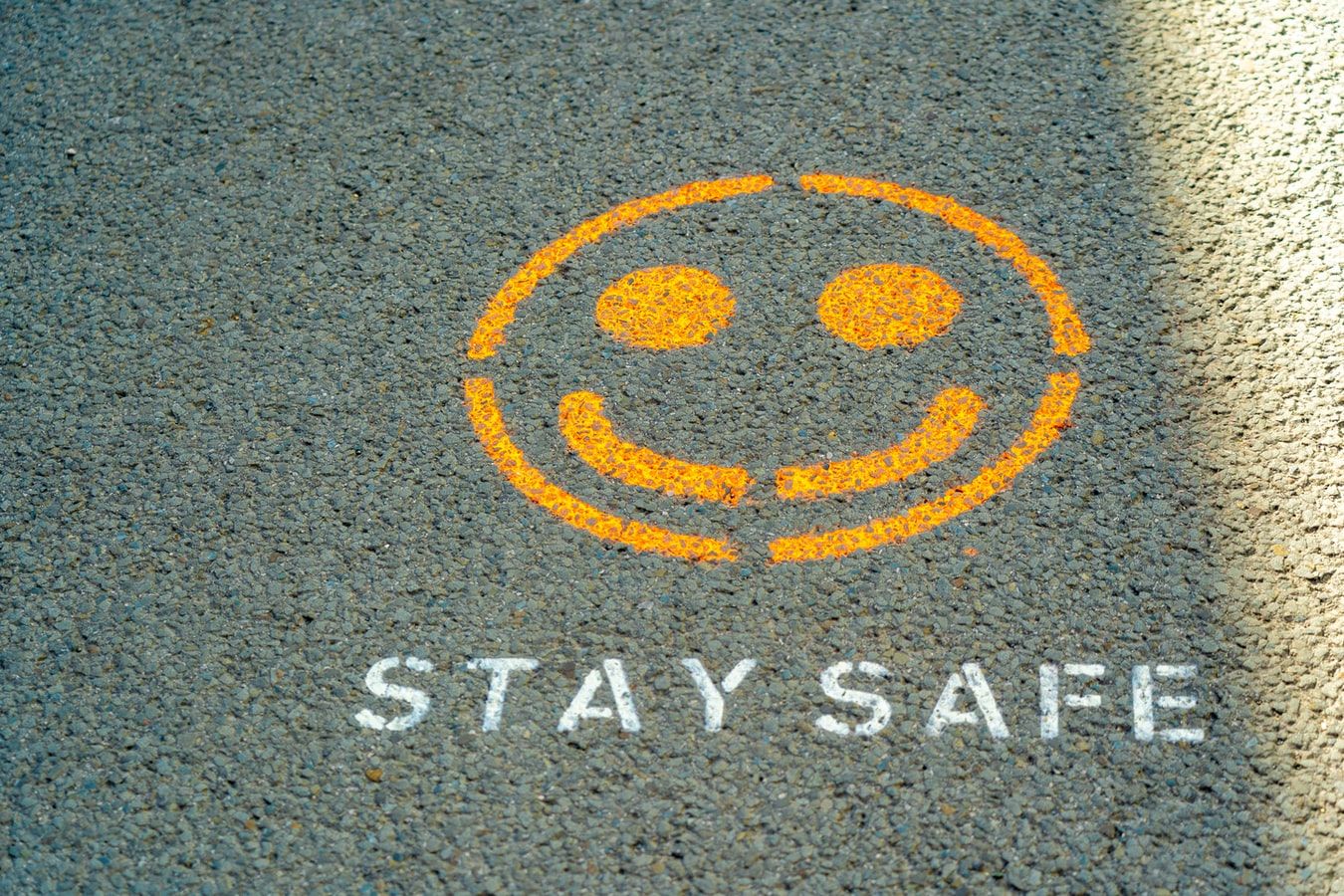 Corinne Goldberg, Customer Success Manager at Slack:
"The industry has been challenged over the past 1.5 years to think about new ways of supporting our customers as we all continue to navigate remote work. Customer Success professionals are thinking creatively about how to lean more directly into value and ROI, engage strategically during "moments that matter" across the lifecycle, and leverage the technology at our disposal to create a remote working environment that encourages better collaboration with our customers and cross-functional partners.
"One of the biggest challenges has been building and sustaining deep and long-lasting relationships with our customers. I'm thrilled to see that adoption of collaboration tools has experienced exponential growth during Covid-19, as organizations look for new tooling to support remote work. I believe the "DigitalHQ" is here to stay, and I'm looking forward to watching how my peers across the customer success community use technology to develop creative and impactful ways to engage customers along their adoption journey."
---
Conclusion
The premise of the State of Customer Success 2021 report was to assess the CS landscape and to quash any ambiguity surrounding what CS actually is.
We discovered that the majority of the 200 people in our survey enjoy working in customer success, despite not necessarily having been in the field for long.
Most people work in SaaS, either through IT or Computer Software, which we largely anticipated. Come 2022, we hope to see more traditional industries like hospitality, publishing, retail, and pharmaceuticals opening up to the possibility of customer success.
Whilst we can conclude this report feeling pretty optimistic about the state of customer success, we do need to reiterate that under half of the companies in our survey are fully customer centric, with a lot still being product or sales-led.
We need to stop measuring just customer success teams on churn rate – every department contributes to churn. We need to see CS-ers in more leadership meetings. We need to see better C-suite representation. Customer success needs to be distinguished from customer support and to have a greater influence in shaping the products marketed. But for our first report that studied customer success mid-pandemic, we think we've kicked things off to a flying start.
If this report has galvanized your passions, then here are a few predictions for the future of CS and some sage advice from our interviewees to give you that extra bit of gusto:
Corinne Goldberg, Customer Success Manager at Slack  
"There is a lot of innovation taking place in the customer success Industry across the technologies, tools, and playbooks that customer success professionals adopt, and the methodologies implemented to deliver customer success to market. Experimentation and continuous improvement are keys to success for the industry.
As organizations continue to adopt new technology and the industry evolves to meet customer demand, I believe we will see customer success organizations leaning into data across the customer journey for deeper signals of customer retention, churn, and satisfaction. A key question for the industry will be: how can we use customer signals to be more proactive, strategic, and thoughtful as we design our interaction model? Can we look at customer behaviors to drive plays, rather than tiering based on spending, which has been the widely-adopted approach?
The industry is thinking about how we can do more with less. Scalability is paramount so that we can optimize our human capital across the function to make the best use of our talent pool, and drive better outcomes for our customers and the business."
Brittany Yandura, Customer Success Manager at Fieldguide
"What I enjoy about CS and also think bodes well for the future is that the business world at large has a newfound interest and renewed investment in understanding this role and using it correctly.
"With any industry, the one thing that can't be commoditized is the relationship formed with customers.  It's a true differentiator when a company has world-class CS.  What I'm excited about is the potential for a revolution where investment in providing amazing customer success becomes the norm.  As both a CS professional and a consumer, I find this incredibly promising!"
Bryant McCombs, Customer Success Manager at MongoDB:
"I believe that it is inevitable that either CS KPIs will change or that our roles will change to better match our existing KPIs. For example, many CSMs are measured based on their churn and retention metrics. Keeping this in mind I believe that companies may take steps to either ensure that CSMs have more ownership over the renewal process or remove renewals from their KPIs altogether."
Chad Horenfeldt, Director of Customer Success at Kustomer
"The influence of customer success will grow – especially as product led growth increases. This will lead to more innovations in technology and a larger abstraction of associating CSMs with CS. CS will go well beyond people and focus more on process and technology.
"I love the innovation in CS that comes from within your CS team, from customers, and from the CS community. The largest challenge right now is hiring with it being super competitive right now. The biggest suggestion that I have is to focus on the trust within your team. The more your team trusts each other, the more successful they will be as they know they can count on each other. CS leaders also need to focus on their people and to help them continue to improve."

Wanna have your say?
Here at CSC, we couldn't do what we do without you, our customer success experts. That's why we believe communication and collaboration with our community are so crucial to our success and progression, and why your feedback is so important to us.
If you'd like to contribute or let us know your thoughts on something you have (or haven't) seen in the report, reach out – we always love hearing from you! Share your views with us and thousands of other fellow CS-ers via our Slack community, or via our LinkedIn, Twitter, or Facebook pages.