Inefficiency within your organization can cost your business as much as 20 to 30 % of your yearly revenue. That's a lot of income left on the table due to not being efficient—and in today's economy, who can afford that?
For most organizations, efficiency means how effectively products and services can be produced in relation to the amount of time and money required to produce them. Businesses that are efficient take full advantage of the resources available to them and eliminate unnecessary waste of those resources—such as time, money, labor, and materials—in the process of generating their products and services.
No matter your industry, efficiency matters. But what will make the greatest impact and differentiates you from your competitors? Ultimately, it will be the customer service you provide – particularly when it comes to customer onboarding. To illustrate, let's take a look at eight ways customer onboarding strategies can improve efficiency in your organization.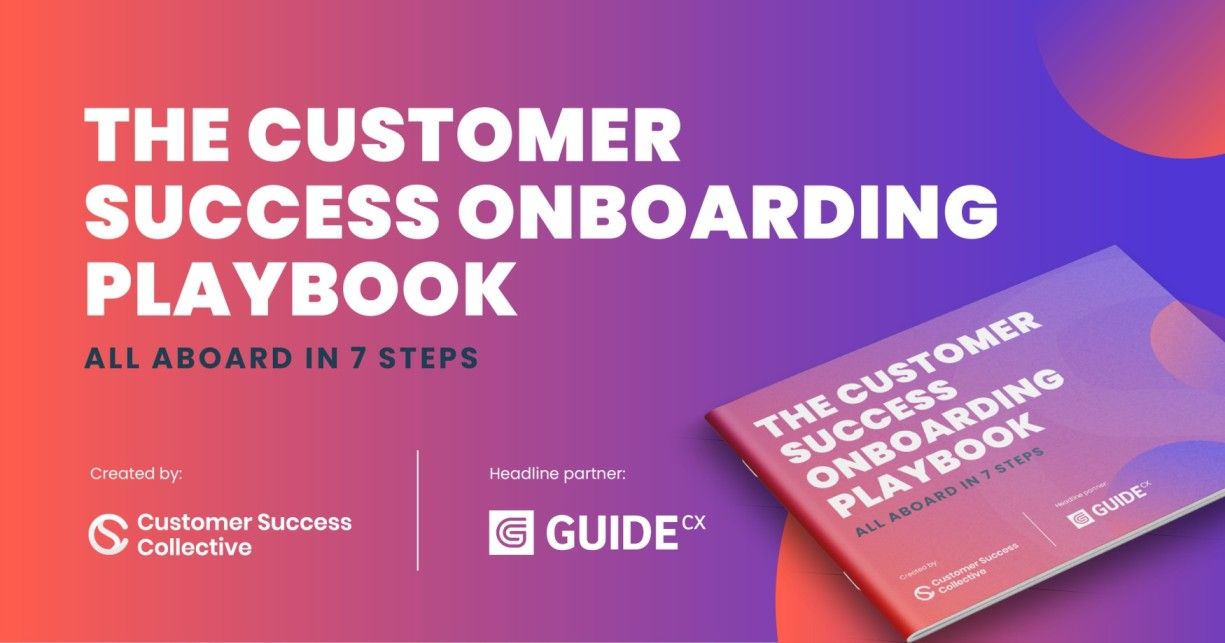 1. Create memorable first impressions to increase retention
Today's customers aren't content to stay with a business that doesn't put their success first. In fact, 32% of all customers will leave a company after just one negative experience. To retain your customers, efficient customer onboarding strategies that deliver great first impressions are going to be increasingly important.
You only get one opportunity to make a good first impression. One way you can improve retention through customer onboarding is to be prescriptive in your diagnosis of the customer's pain points rather than try to sell them on your product or service right out of the gate. Do your homework to truly understand your customer's industry, their organizational goals, and the challenges they may be facing. Listen well and then tell them how you are going to help them overcome that issue. Your first customer interaction should leave the customer feeling understood, listened to, and ready to make transformative changes because you've created an environment of trust.
2. Shorten onboarding time to create faster TTV
Time to value (TTV) is a very simple measurement:
Time to value = Onboarding start date + date of achieved value
For the customer and the organization alike, the faster you can get to value, the better for all parties. Imagine cutting your average onboarding timeline by 60 days like Epion Health was able to accomplish. That means they achieved value 60 days earlier than before they implemented GUIDEcx. Certainly, a faster turnaround time like that delivers a much higher ROI for the organization.
There are several ways the right customer onboarding experience can lead to a quicker TTV. One is to work with a customer onboarding team familiar with a variety of verticals. Experienced professionals can help you quickly identify common process issues and make valuable suggestions to transform your approach.
Choose a team that can suggest ways you can eliminate repetitive or unproductive tasks. Use a platform that allows you to track how long tasks take to understand roadblocks that need to be fixed. The right platform can provide you with real-time forecasting to help you understand where a project is on hold and where to add resources. Features like this are invaluable when you're working to get to value more quickly.
When you accelerate customer onboarding and promote a quicker time to value, you build trust with your customers and help them free up time for additional projects, which leads to the next benefit of customer onboarding efficiency: increased capacity.
3. Expand capacity to work with more clients
What could you achieve if you had a little more time and a few more resources? Kount was able to increase capacity by 40% after improving their onboarding efficiency, allowing customer success managers to reach and interact with more clients.
With a cumbersome and outdated onboarding workflow, you are likely spread too thin in your labor, time, and financial resources. In today's economy, being able to efficiently manage your resources becomes ever more important. Implementing a GANTT chart will help you understand task dependencies and help you streamline your process.
If your onboarding platform includes a resource management function, you can better track which team members are over or under-utilized, helping you spread out work more evenly. The ability to track who is doing what and when and forecast how long it will take them to complete their tasks can provide you with powerful insights on how and where to spend your resources.
With an optimized and efficient workflow, team members can spend more time pursuing meaningful tasks. By recovering wasted resources, you can then invest in new projects, new hires, and new customers.
4. Reduce overhead to recover lost revenue
Improved efficiency within customer onboarding reduces overhead. This was one of the reasons that Epion Health initially came to GUIDEcx for help. Epion, a provider of patient engagement solutions, recognized that delayed onboarding and go-lives naturally cost them and their clients money. If they wanted to cut down on overhead, they would have to reduce onboarding time.
"If a client takes two months longer to go live, that's 60 days' worth of patients they missed getting quality measures on," says Ann Mooney, head of implementation at Epion Health. "This affects their reimbursements from the payers/insurance, and that leaves revenue on the table the longer it takes." Not only did working with GUIDEcx allow Epion to successfully cut their average onboarding time by 60 days, but it also meant they were able to reduce overhead and recover lost revenue.
Using limited systems like spreadsheets makes it difficult to manage resources, forecast project completion, improve workflow management, and so much more. Most importantly, without the ability to track these elements in real time you lack insight into the true cost of implementation.
What kind of ROI will you see without the ability to accurately quote project timelines because you're busy chasing information from a variety of sources? Reduce your labor overhead by investing in a platform that eliminates confusing systems by bringing all your processes under one, unified dashboard. Making a commitment to digitally transform your onboarding will lead to an overall improvement in your ROI, and an increase in your bottom line.
5. Maintain transparent communication
Instant, consistent, and easy access to communication between teams about onboarding tasks is a hallmark of an efficient onboarding process. How can you drive efficiency in your communication channels? Bring all communication together under one unified customer dashboard. Hosting tasks, project status, and updates all in one place gives your customers a transparent view of the overall project progress.
Transparency is especially important in two ways:
Time tracking: Know exactly where your team is spending time and how much time. Doing so gives a clear view of team bandwidth, allowing you to (1) quickly pivot or reallocate resources when needed without disrupting workflow and (2) uncover unrealized billable hours.
Status change reasons: This gives your team a clear look into the reason why a project is delayed and not just the fact that it is delayed. This information can help you identify trends and get to the root of the problem in real-time, making adjustments as needed.
In the case of Maxio, increased transparency and visibility helped improve the onboarding customer journey and, harkening back to point #3, increase the company's capacity bandwidth by 46%, opening the team up to work with even more customers than before.
"How did we even do this before GUIDEcx? We didn't know where the projects were. I didn't have that visibility. Being able to pull that data in [has] made it a lot easier for me. It's made it easier for the implementation team. It's made the customer experience so much better."
-  Paul Ventresca, Director of Implementations at Maxio
You can drive efficiency in your customer onboarding through a platform that allows you to track communication, automates messaging, and delivers a centralized repository for all of your project documents and files. With such features, you can easily manage customer questions, track project emails, and access frequently-used information all in one easy-to-find location.
6. Enlist automation to save more time
There's no better way to reduce time spent on routine tasks than with automation. If your current customer onboarding process features onboarding templates or spreadsheets, you're only one step away from onboarding efficiency. You simply need to take the additional step to work with a platform that can effectively automate your systems for you.
Why make the change from a manual system to an automated process? Because rather than relying on a Google document of step-by-step instructions, you could upgrade to automated dependency logic that's already built into the customer onboarding platform ensuring the right steps are completed in the right order.
And rather than manually tracking each time a client completes a task, you could rely on a platform that records their progress along the onboarding track for you. And rather than setting a reminder on your phone to email the client about next steps, the system could automatically send it for you. The right customer onboarding platform is designed to do the legwork for you, eliminating exhausting workflow headaches and challenges.
Groupize, a provider of meeting and management tools, recognized the need for automation when it came to GUIDEcx. Their time savings translate to 10 days of saved time a month. How much time could you save if you automated your process?
"Our implementation average has shot through the roof, and we're saving time. We have an average of 10 rolling implementations at any given time, yet we're saving at least two hours a week per client due to the automation from GUIDEcx."
 - Justin Peticolas, Manager of Implementations and Onboarding, Groupize
7. Eliminate integration roadblocks
If you're nervous about the challenge of implementing a customer onboarding service with your current CSM platform such as Salesforce, Hubspot, and Gainsight, you needn't be. A customer onboarding team with extensive experience in working with small to enterprise-level clients understands these tools inside and out and recognizes the importance of seamless integration.
To eliminate hiccups in communication and compatibility issues between platforms, look for an onboarding service that provides an expansive offering of integration tools and professional team members who can help you connect the systems easily. A smooth implementation ensures you can get up and running more quickly, eliminating any roadblocks you may encounter.
8. Access diagnostic analytics
After implementing each of these approaches, it is important to understand how well your efficiency strategies are working. A powerful customer onboarding tool will help you set goals based on KPIs (key performance indicators) such as TTV, churn, ROI, and more.
Using these goals, the system can then track analytics on how many onboarding projects you completed this month, how many days the average project takes to complete, how much revenue those projects delivered, and more. Sharing these reports with key stakeholders in your organization will help them understand your strategies, and will help you identify where to make adjustments, where to pivot, and how to measure success.
Performance measurements are critical for adjusting your customer onboarding process and becoming more efficient. As you identify imbalances in your resources, task and project completion time frames, and customer satisfaction scores (CSAT), you can make improvements that will revolutionize your onboarding process.
---
GUIDEcx can help
Ready to improve the efficiency of your customer onboarding and improve your organization's bottom line with better customer onboarding strategies? With over 500,000 successful onboardings, we're here to help guide you through the process.
Schedule a free GUIDEcx demo today to learn how we can help you drive organizational efficiency through your onboarding process.