It sure would be handy to have a centralized guide, or a handbook, to shine a light on the top principles of customer success... 📖
Well, as an answer to your burning hopes and dreams, this is where The Customer Success Manifesto comes into play.
Is there a central customer success guide?
Customer success is first and foremost a business function that serves your client's needs – we can all agree on that. But as a continuously evolving discipline in the post-sales process, customer success can also be interpreted in myriad ways. While none of these are wrong, there could do with some fine-tuning and clarity on this business practice.
As we found from our inaugral report, The State of Customer Success, the definition of CS is far from static, and its position varies from company to company.
Why have we created this manifesto?
We've created this manifesto to be an up-to-date guide, bringing transparency and cohesion to this business practice. It'll allow you to:
Identify and understand the core values of CS
Drive growth through customer happiness
Align your team around common principles
What are the five principles of customer success?
Here are the five principles that make up the fabric of customer success. Together, these principles can be used as a compass to drive product value for your customers.
And here they are: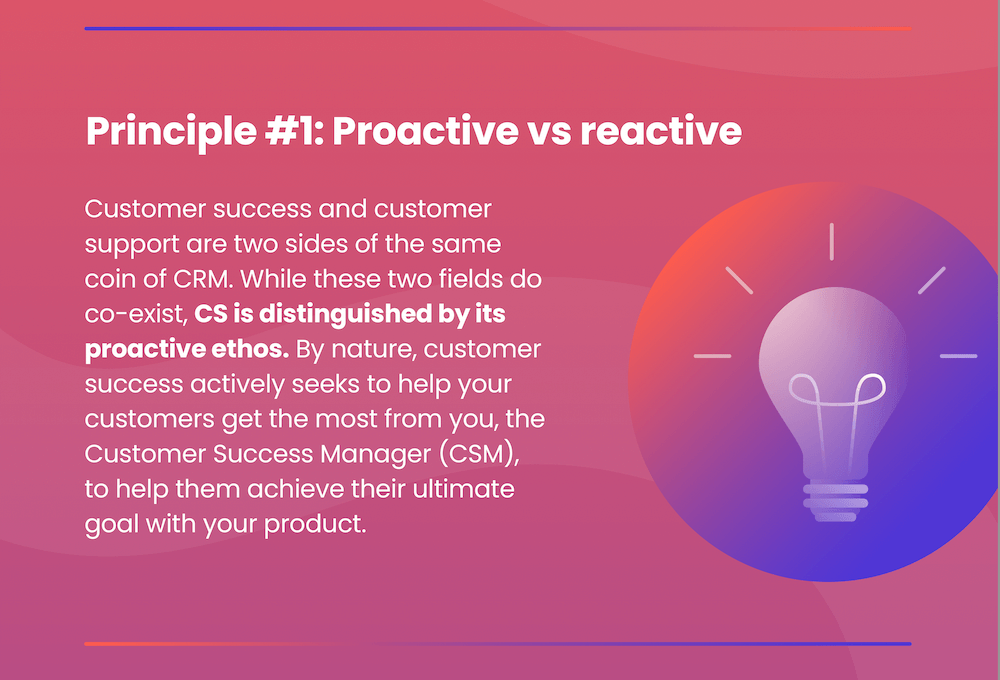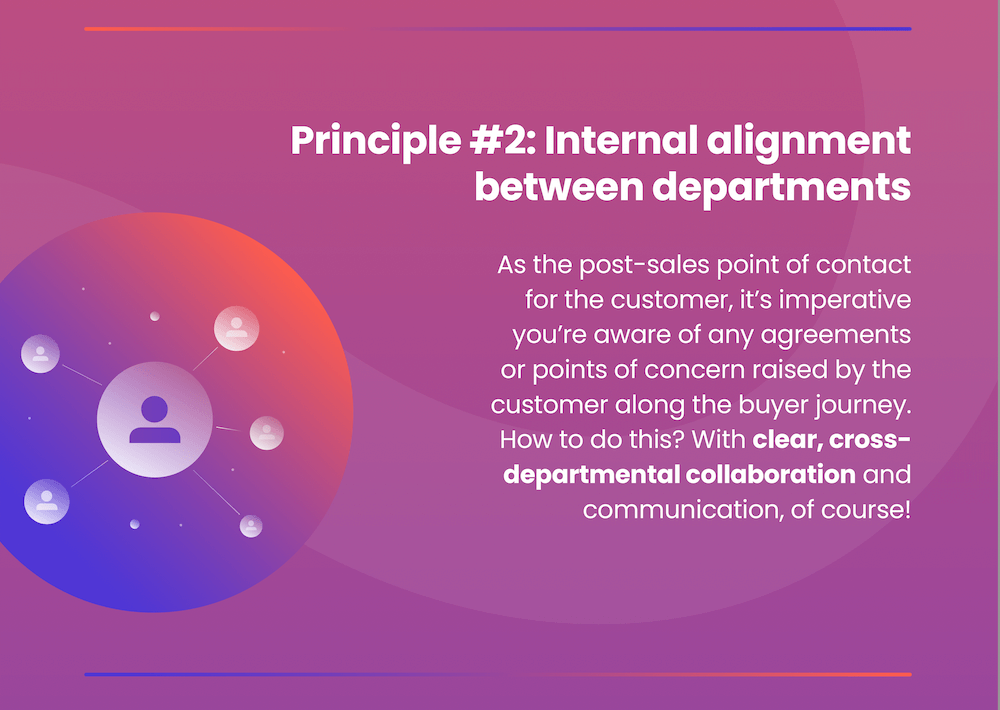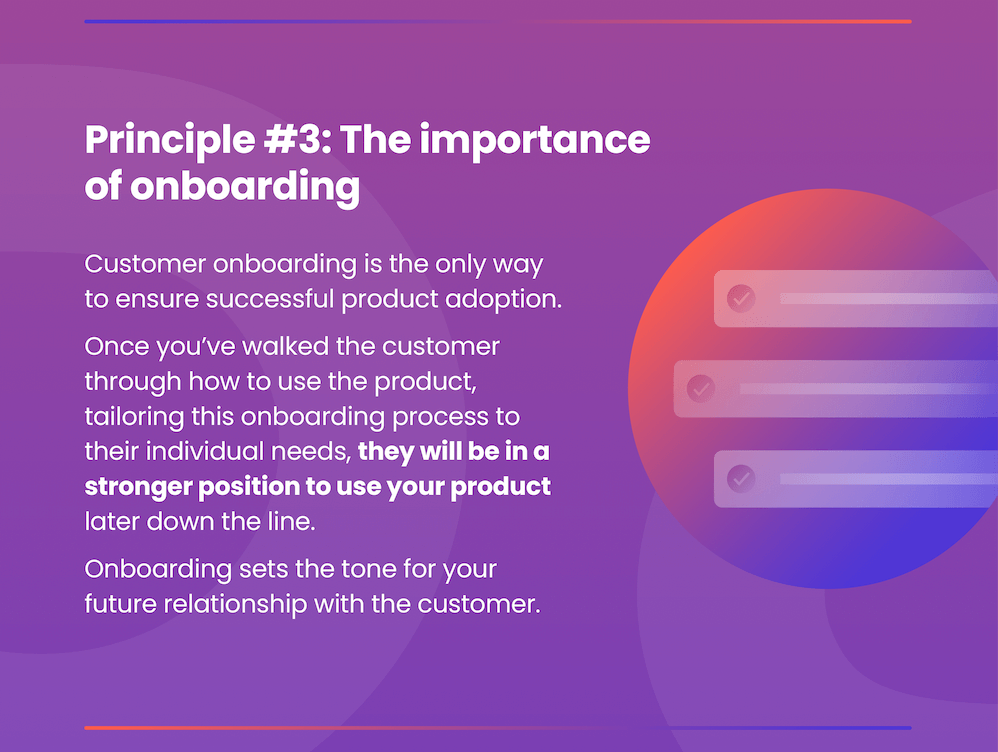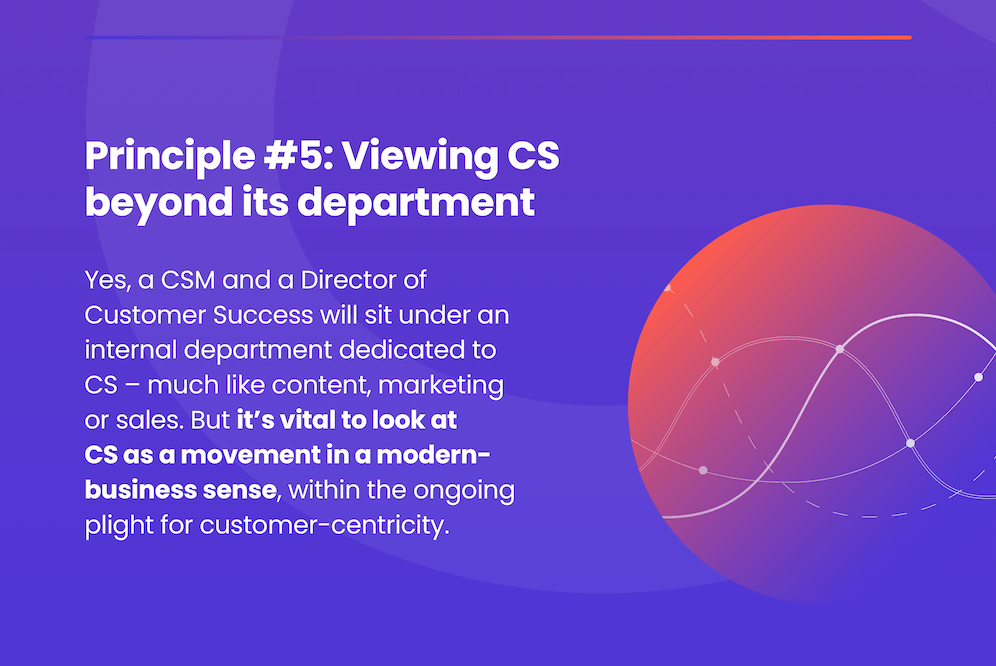 ---
This is CS stripped back to its core principles. No funny business, no embellishments.
Head on over and read The Customer Success Manifesto for yourself.👇