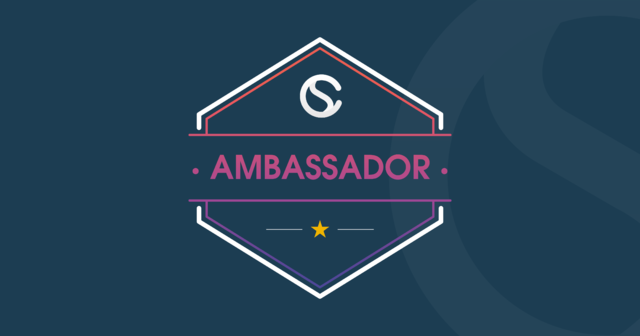 CSC's mission is very simple: to promote and elevate the role of customer success. We are committed to building CSC into the one-stop-shop, go-to community for customer success professionals - but we can't do it alone.
This is where our Ambassadors come in. Experts within their field, play an essential role in helping us provide inspiration and deliver thought-leading content to our growing network of customer success enthusiasts.
Here are some of the all-important ways that Ambassadors help us raise awareness:
1. Expand our international community
We've got some great resources - and sharing is caring. We want to get as many people around the world excited about customer success as we can, and Ambassadors are key to helping us do that!
2. Define the role and amplify fresh voices
The more people that know about customer success the more prominent it will become. That means more talent and more influence, and what's wrong with that?
3. Boost recognition and appreciation of customer success
As a function, customer success is currently very much flying under the radar, eclipsed by flashier marketing and product teams. Can we change that? Absolutely.
What does a CSC Ambassador look like?
Enthusiastic.
Put simply, we want Ambassadors that are super into customer success. It's the whole reason we started CSC, and love working with people who have the same passion for the job!

Engaged.
Don't worry, we're not only after people who tweet eighty times a day (although if that's you, that's awesome too!) But we do like Ambassadors to be active and clued-in members of their online community, as that makes building awareness of CSC that much easier.

Committed.
We're in it for the long run, and we hope our Ambassadors will be, too. This doesn't mean we'll be putting loads on your plate - we're just looking for a two-way partnership.
So what's in it for you?
Glad you asked. Here are just a few of the benefits you get when you come on board:
💻 Early and exclusive access to new products
💡 Free CSC Membership
📣 Reciprocal promotion on our site and social channels
🚀 An active role in shaping the future of CSC!
👥 Be part of the exclusive Ambassador network
🔍 Chance to beta test new CSC courses
What we ask for in return
1️⃣ You help spread the word about CSC on social media and shout about all the cool stuff that we've got going on (we'll prompt you with assets and promotions occasionally).
2️⃣ You contribute to our website at least twice a year - whether that's submitting an original article, joining us in a podcast, or getting involved with a webinar.
3️⃣ You join us at one event a year (either virtual or in-person) as a thought leader.
4️⃣ You let us pick your brain now and then when it comes to new products or launches
And that's pretty much all there is to it!
Become a CSC Ambassador
Sounds good so far? Great - you can apply to be an ambassador using the form below shouldn't take any longer than 5-10 minutes to complete, and after reviewing your application we'll reach out to discuss the next steps!
In the meantime, if you've got any questions, get in touch with us (Alex & Grace) at alex@customersuccesscollective.com or grace@customersuccesscollective.com, or find us on Slack.
---
Want to get involved, but maybe not as an Ambassador?

That's totally fine - there are many different ways to be a contributor to the CSC community. Here are just a few:

⌨️ Submit an article to the site
👩🏽‍💻 Join the Slack channel
📢 Speak at an event
❓ Feature in an expert interview
---