This article was transcribed from Shirley Anderson's presentation during March 2022's Customer Success Festival APAC: Reloaded.
---
I'm really excited to share the lessons I've learned about account growth from the three startups I've worked for.
Account growth is part of everything customer success does, so these lessons cover everything I've worked for over the past seven or eight years in customer success (CS) and tech.
Let's take a look at this article's agenda:
I'll start with an introduction of myself and the experience I've had in startup land.
Then, I'll go into the types of customers and accounts you'll encounter in different business models.
Finally, I'll share five key learnings from the three very different startups I've been part of.
Professional experiences in startup land
I've been very fortunate to be part of three great Aussie-based startups and being close to product engineering and the founders are something that I value. Let's take a closer look at each experience.
2015–2019: Head of Customer Experience & Success at SafetyCulture
In early 2015, I started to work at SafetyCulture, one of Australia's tech unicorns. When I joined, I was probably employee #30, and my title was Head of Customer Experience & Customer Success. I was coming in to try to figure out how to take their amazing product to market.
SafetyCulture, a mobile-first tech startup, enables businesses to digitize, modernize, and revolutionize their safety and quality operations. Its flagship product is iAuditor, which is a mobile app that allows you to complete a quick safety checklist. That data is then sent back to HQ, so you essentially have eyes in the field. The product has been adopted globally.
We expanded really rapidly in the four and a half years that I was there leading its APAC division and global customer-facing functions. As the business grew, seeing the go-to-market functions expand across our regional offices was truly special.
In terms of revenue, we grew from less than $1 million of annual recurring revenue to over $45 million when I left – it was incredible. We also went from Series A to Series C, and the employee count rose from a mere 30 to 370! Our go-to-market team went from one person when I joined to about half the total company size in under five years.
SafetyCulture has offices around the world, starting in Townsville, which is an amazing Aussie startup success story. And we quickly expanded to the US and the UK, as well as a Manila enablement office.
That experience was great; it taught me a lot, and when I had the opportunity to apply what I had learned at SafetyCulture to another exciting venture, I jumped at that opportunity.
2020–2021: Head of Customer Success at Hatch
Next, I became Head of Customer Success at Hatch, an Australian startup whose mission is to reimagine and redesign the future of work, especially for young people. I was responsible for strategies and execution of the go-to-market functions and also end-to-end lifecycle management.
We achieved quite a lot during the 16 months I was in that role. Revenue increased drastically; we also launched projects during COVID that helped redeploy displaced workers into alternative employment. That was a really rewarding and exciting project to be a part of.
Now: Global Head of Customer Success at Immutable
In 2021, I joined Immutable as the Global Head of Customer Success. In this role, I work with customers post-sales. Again, it's very much an end-to-end customer lifecycle management role.
We have solution architects and onboarding and integration specialists. We have customer support, partnerships, and account management. Those roles form customer success at Immutable, and we're just getting started.
Immutable is a crypto blockchain company that's evolving very rapidly. We work with innovative technologies, like web3. Our customer success team is also on a journey to evolve; in fact, it's currently rebranding. Perhaps in the future, it won't be called customer success anymore – who knows!

Types of customers and services
What ties these startup experiences together are the customers and the services we provide to enable their success. The three startups I've worked with call themselves B2B technology businesses, but, at the end of the day, we touch the end consumers of the businesses we serve as well.
B2B
In B2B, when you talk about customers, clients, or accounts, you're usually referring to enterprises or sometimes small and medium-sized businesses (SMBs). You also have channel partners, which include hardware providers, implementation partners, and third-party software providers.
In terms of the qualities of a B2B organization, they'll have an outbound sales team and an enterprise accounts team. We're talking about high stakes but less volume; you might have high-value accounts, but usually, there aren't a lot of them. That means enablement and support are very much one-to-one. There are also lots of custom builds and integration work to be undertaken.
But of course, B2B is not the only business model – we also have B2C and B2B2C to consider.
B2C
On the B2C side, the customer is the individual consumer of your product or service. You'll have partners such as marketplaces or aggregators, where your consumers can go to get your service or product. There may be resellers, and hardware providers may also be one of the channel partners. Third-party software is there as well to bring value to your end consumers.
B2C companies are transactional, high-volume, and usually lower stakes. One-to-many communities and user support form the foundation of success.
B2B2C
Lastly, you have B2B2C businesses. These are a little more complex because you can have every type of customer from individual to enterprise, and your partners may go from the smaller ones, all the way up to the super strategic ones. You're working with many segments, many personas, and lots of customer journeys.
Although the three startups I've worked with are often thought of as B2B, they really fall under the B2B2C banner. The first one is a mobile technology that enables businesses and end consumers. The second one is a talent marketplace with businesses on one side and young talent on the other side, and at Immutable, we work with strategic accounts that each have their own end consumers.
My learnings
I think we've all seen this diagram of a customer funnel. It goes from awareness, through education to selection at the customer acquisition end. Customer success then onboards the customer, prompts renewals and expands these accounts.

So how does this all link together to form the basis of my learning? I want to reflect on these three startups, being cognizant of our goal of end-to-end customer enablement throughout the funnel. With this in mind, I have five key learnings I'd like to share with you.
1. Scaling comes after grinding
The first learning is more targeted at leaders in space. It's really easy to talk about scale, but the most important thing to recognize is that scale comes after the grind.
There's simply no one-size-fits-all solution. If you're taking a playbook you built for a previous business and applying it to your current business, that could be a sign that you're in a very crowded and homogenous market and it's unlikely that your scaling efforts will give you the returns you're looking for.
The other possibility is that you're just plain wrong. You can't simply take what you worked on in a previous business to the next one. I know from my experience that I certainly couldn't.
If you want to scale, you first have to go through a period of learning. During this phase, you need to be completely customer-obsessed and talk to as many customers as possible to understand them and what works well for them today.
The things that are working today are the areas that you can think about scaling up. Maybe a CSM is having a great conversation with a customer and the questions that are being asked are really resonating? It could be a blog post, video, or webinar. Perhaps it's an AMA to specifically address the information gaps your customers have.
Also, and I think this is often missed, don't only talk to your existing customers and evangelists. Talk to those that could be a good fit for your product or services but have stopped using them. You want to understand what happened to them because those gaps are things you can solve today. Once you know how to get them over a hurdle, you can scale it in the future.
Tools and systems are other pieces of the scaling puzzle. There may be people that come in wanting to bring in a system or tool that they've used before. However, that tool might not work here. There's no perfect tool or magic bullet.
It's better to use what you have today. Be data-driven, and don't over-invest in tools and systems until your data is telling you you need to. Your data might be in Google Sheets or it might be in Looker. It can be very sophisticated, or a bit rough and ready. Whatever it is, get the data and see if you can draw insights from it before investing in new tools.
That sounds very unscalable, but in my opinion, it's better to get insights and run reports to understand what you can do today and tomorrow than it is to invest three to six months in the implementation of a piece of new technology.

2. Sales is freakin' hard!
The second learning that I have is that sales is really for customer success. There's often tension between the CS team and the sales team; the bigger the teams get, the more prominent that tension can be. However, the best CS teams are there to enable their sales team and business development (BD) counterparts.
To enable the CS team to help sales with the management and expansion of accounts, we need to have aligned incentives between CS and BD. On the BD side, it should be more about net new revenue than gross new revenue. You want them to be aware that if they bring in a new account and the customer churns very quickly, that'll reduce that quarter's net new revenue.
At SafetyCulture, the customer success team's targets were split 50–50 between net new revenue and monthly active users. Half of what we did was to support the business development team in closing deals by helping with conversations, showing proof of concept, and so on.
At Hatch, we didn't have a sales team – it was a very early-stage startup – so the customer success team owned acquisition, conversion, and expansion. Our co-founders were the business development (BD) machines, and we had a strong relationship with them.
Now, at Immutable, the customer success team owns all the post-sales revenue targets. The incentives structure that we put in place will be on revenue targets very similar to business development reps.
Lastly, I want to say that in the same way we don't want sales to oversell, we don't want CS to undersell.
Sales enablement training and enablement in sales skills are vital for successful CS teams. If there're sessions on how to qualify for opportunities, we should take part in them. If there's training on negotiation and conflict resolution, CS needs to be involved. High-performing CS teams consist of great salespeople, just with more skill sets.
There doesn't have to be tension between sales and CS. If we have a greater understanding of the product and a more strategic view of what the customer is trying to achieve long term, we can use that as a toolkit to enable our sales team.
3. Find one or two metrics to obsess over
There are so many priorities in the world of customer success, and it's easy to feel overwhelmed by the amount of work in front of us. But how do we measure the impact of that work? Being busy and attending back-to-back meetings is not a good indicator of productivity or performance.
The customer success team's metrics of success need to be quantifiable, achievable, and actionable, especially if your business is scaling quickly. At SafetyCulture, and also here at Immutable, we've undergone scaling up, and having a consistent metric or two to measure ourselves by as we go through that huge change is key.
So how do we find those one or two metrics? It doesn't have to be too complex. You just have to ask yourself one question: what do you want your customers to do to be successful?
Perhaps you just need them to activate by creating a login. Then, once you have their details, you can provide more services. Is your goal for them to adopt certain features? Is it for them to buy something? Is there a revenue target? Or is your aim for your customer to continuously do more on your platform?
An example of a metric to focus on may be a conversion target for the team, so you can constantly obsess over how many people move from one part of the lifecycle to the next. In terms of adoption and activation, it could be about daily active users, weekly active users, or monthly active users.
At Immutable, we obsess over trading volume. How much are people doing on the platform? We look at revenue as well. If that's something you choose for your CS team to think about and drive, commercial training and enablement are really important. Then, once you've found your metrics, you can better understand how to incentivize your team.
Don't be scared to put targets on a CS team. The best CSMs I've worked with have never shied away from targets. In fact, they're more driven and more motivated because of those targets.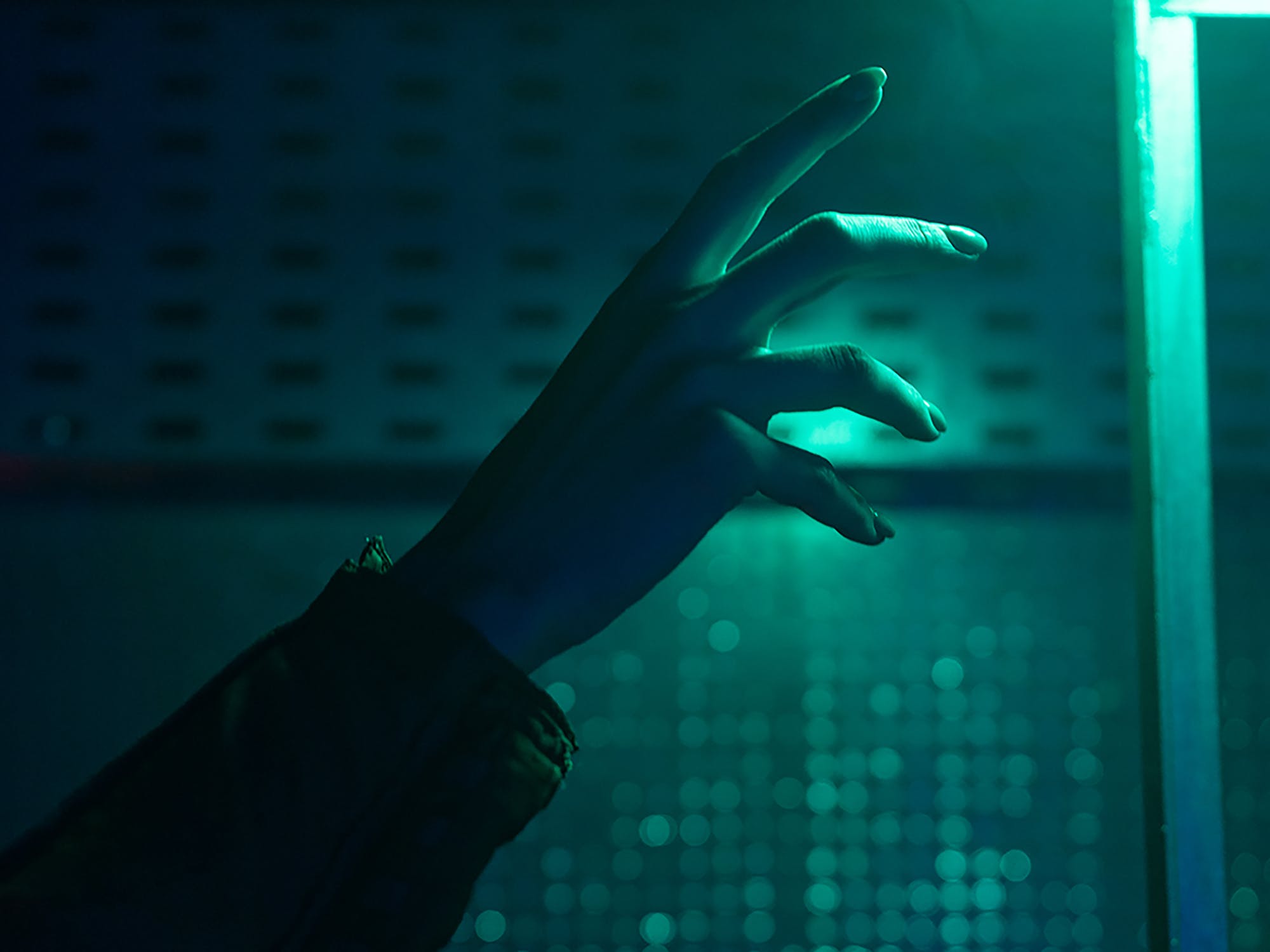 4. Hire a super diverse team
We all know people are the most important assets in a business, so the fourth lesson is about hiring. I believe in diversity, and I think I learned this over time. At the start, I thought I could have great generalists that could do it all, but I soon found out that that was not scalable. Having subject matter experts in the team is going to make everyone else more successful.
To make the most of these experts, you need to think about segmentation and what your customer journey looks like, then put a team structure in place to support that. On top of that structure, you can have different subject matter experts jump in and help at specific points along the customer journey.
For example, at Immutable, we're doing very innovative things with our partners at all times, and there're specific parts of the journey that need more enablement. These trickier areas include community building, marketing, pricing, and 'tokenomics' for NFTs.
If we can bring someone who has expertise in the area, they'll speak with authority. They'll also empower the CSM to do their core job really well, without having to go and study for hours. Your subject matter experts don't have to sit in the CS team but having them empower the CS team is key in a high-speed, fast-paced environment.
Now, hiring can be tricky. Australia is a small market, so I've learned to hire for potential and find the soft skills that're really important for a team. It's also great to start by finding people that complement the leaders' skill sets, then find people that complement their skill sets. Keep in mind that if you doubt that someone's the right fit, they're probably not.
5. Strive for operational excellence (with help)
Customer success needs a lot of operational support and rigor, but that doesn't mean we have to think about all of that by ourselves. In my experience, it's vital to bring in ops people as early as possible to help.
At SafetyCulture, we had go-to-market ops and revenue ops, but they weren't brought in until after our global offices were established. They really helped to bring global alignment, but if we'd had them earlier, things could have been done a lot more efficiently.
Hatch was a relatively operations-heavy environment. We had a generalist operations team, and they did things like administration research, and data reporting on new markets. That was so helpful for the CS team, who had a lot on their plates.
At Immutable, we now have an incredible go-to-market ops team. They set up successful strategies, and they manage lots of processes across the BD and the CS team.
The focus of a strong ops team is people, systems, and processes. That's what leaders think about, so having an ops team in place can lighten the load for all the customer success leaders out there.
Those are all the lessons for today! Thank you for coming with me on this journey.